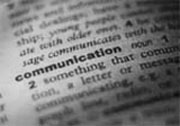 Current
/
Previous Sessions
Upcoming Early Morning Discussions
PJVA EARLY MORNING DISCUSSION
Date:

Wednesday, May 30, 2018

Topic and Speaker:
Interpreting ROFR Exception Clause 902(d) in PJVA Model Agreement

ROFRs are always a hot topic within the JV world and with so many divestitures happening in the oil industry these days, it's important for a company to be familiar with the CO&O's ROFR provisions. Julie Taylor from BD&P Law will be presenting one of their recently published articles regarding a recent Alberta case involving Canlin Resources Partnership v Husky Oil Operations Ltd.1 focused on the interpretation of the 902(d)-a ROFR exception clause-in a Construction, Ownership and Operation Agreement (CO&O) modelled on the Petroleum Joint Venture Association's (PJVA) 1999 standard form CO&O.
Location:
The Calgary Petroleum Club,
319 – 5 Avenue SW,
Card room (lower level)
Time:
7:30 am Doors open
8:00 am – 9:30 am session
Cost:
No Charge


But please pre-register, as seating is limited


Come early and network one on one!
Click here to RSVP!
We Need Hot Topics!
If you have any ideas for EMS discussion topics, please contact PJVA Director:
Jonathan Cassetta: (403) 930-3997;
jcassetta@spartanenergy.ca
We would like to thank all those people who help us make these sessions so successful - the presenters for their time and energy in putting together the presentation, Shell Canada for providing coffee, and the attendees for their participation, enthusiasm and suggestions. We are always looking for more ideas, suggestions and people to help facilitate the sessions.