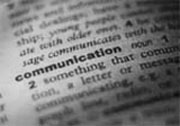 Current
/
Previous Sessions
Upcoming Early Morning Discussions
PJVA EARLY MORNING DISCUSSION
Date:

Wednesday, November 28, 2018

Topic and Speaker:
Energy Trade Law Issues

Procurement, particularly from international sources, is a critical step in any joint venture project. Procurement professionals must be more aware of the impact of import tariffs in assessing the costs of their projects and project returns on investment.
Tariffs have become an increasing focal point of costing and project viability as Canada and its trading partners engage in free trade treaties and face off in international trade disputes relating to:


impairment of national security (s 232) and Canadian countermeasure surtaxes;
safeguard actions (several categories of steel products) in the form of
surtaxes/quotas/tariff rate quotas;
trade remedies (to counter the effects of dumping and subsidization) in the form of special
import duties;
USMCA (NAFTA 2.0) outcomes; and
CPTPP implementation

Please join us as the head of the Bennett Jones leading international trade practice discusses the current state of trade affairs, what these tariff measures may mean for joint venture projects, and how the risk and liability for these measure may be addressed by procurement contract clauses. The session will be led by Darrel H. Pearson. Sr Partner and Head-International Trade and Investment Practice Group, Bennett Jones LLP

Location:
The Calgary Petroleum Club,
319 – 5 Avenue SW,
Card room (lower level)
Time:
7:30 am Doors open
8:00 am – 9:30 am session
Cost:
No Charge


But please pre-register, as seating is limited


Come early and network one on one!
Click here to RSVP!
We Need Hot Topics!
If you have any ideas for EMS discussion topics or presenters, please contact PJVA Director:
Jonathan Cassetta: (403) 476-8142;
jcassetta@vermilionenergy.com
or Richard Kisinger: (403) 298-1298;
rkisinger@enerplus.com
We would like to thank all those people who help us make these sessions so successful - the presenters for their time and energy in putting together the presentation, and the attendees for their participation, enthusiasm and suggestions. We are always looking for more ideas, suggestions and people to help facilitate the sessions.