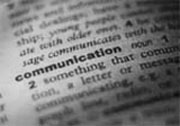 Current
/
Previous Sessions
EMS – Fireside Chat & AGM
Title:

Fireside Chat and Annual General Meeting

Agenda:

Call to order
Reading and Dispensing of the Minutes from the Annual Election Meeting of June 17, 2021 and the Annual General Meeting of December 17, 2020
Financial Report Approval of the June 30, 2021 Yearend Financial Statement
Appointment of Auditors 2022
2020/21 Directors' Highlights
Ratification of the Actions of the Board of Directors
Recognition of Retiring Directors
Recognition of Volunteers
New Business
Adjournment

Description:

The AGM will be followed by a Fireside Chat which will focus be on developing strategies to:

Retain our current membership
Expansion of membership
Attraction of volunteers
Addressing the future relevance/usage of physical social interaction
Reviewing survey answers

Date:

November 25, 2021

Location:
ZOOM (link provided upon registration)
Time:
9:00 am – 10:30 am
Registration:
Please register here – after which you will receive the login detail
---
We Need Hot Topics!
If you have any ideas for EMS discussion topics or presenters, please contact PJVA Director: Doug Klug:
(403) 605-3761
;
ddklug1@gmail.com
We would like to thank all those people who help us make these sessions so successful - the presenters for their time and energy in putting together the presentation, and the attendees for their participation, enthusiasm and suggestions. We are always looking for more ideas, suggestions and people to help facilitate the sessions.
Disclaimer:From time to time, PJVA sponsors events for its members and other interested individuals. The presentations at these events are intended to be used for information purposes only. The opinions expressed therein are those of the presenter and not necessarily the position of the Petroleum Joint Venture Association. PJVA assumes no legal liability or responsibility for the accuracy, completeness or usefulness of any of the presenter's information, products or process, whether oral or written, concerning the utility of all or any part of the presentation for any person's particular requirements and assumes no responsibility for any harm, however caused, from the use or misuse of all or any part of the presenter's information. PJVA makes no other warranty, express or implied, in fact or by law.