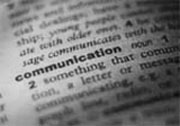 Current
/
Previous Sessions
Upcoming Discussions
Date:

April 28, 2021

Location:
ZOOM (link provided upon registration)
Time:
9:00 am – 10:30 am
Register in advance for this meeting:
REGISTER NOW!
After registering, you will receive a confirmation email containing the login to join the meeting.
Description:
New PJVA Model CO&O is about to be released to industry Learn More

Please join us on April 28, 2021 from 9:00 am to 10:30 am as the CO&O Task Force facilitates a discussion and answers your questions on the most important changes made in Draft 2 of the CO&O. Don't miss this opportunity to raise your questions and get any clarification you may need before the comment deadline, which has been extended to May 15, 2021. Your input on Draft 2 is the final opportunity to contribute to the Model CO&O prior to its release to industry. We encourage you to review Draft 2 before the session. Please visit the PJVA website to access the documents.

Session Facilitators/Task Force Members:

Tim Reimer
Ib Moller
Crawford Hutchinson
Lynda MacNeill

And will be hosted by PJVA EMS Director: Doug Klug

Although virtual, registration space is limited so please sign up ASAP. Registration is free for PJVA members and $10 for non-members.
---
We Need Hot Topics!
If you have any ideas for EMS discussion topics or presenters, please contact PJVA Director: Doug Klug:
(403) 605-3761
;
ddklug1@gmail.com
We would like to thank all those people who help us make these sessions so successful - the presenters for their time and energy in putting together the presentation, and the attendees for their participation, enthusiasm and suggestions. We are always looking for more ideas, suggestions and people to help facilitate the sessions.