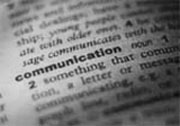 Current
/
Previous Sessions
"StackDX Demo with PetroNinja Mapping Software and Edith, their Artificial Intelligence"
Title:

"StackDX Demo with PetroNinja Mapping Software and Edith, their Artificial Intelligence"

Date:

April 13, 2023

Time:
9:00 am - 10:30 am
Location:
Virtual via Zoom
Fees:

PJVA Members - Free
Non-members $10 +gst

Description:

This presentation will be a great refresher for those currently using StackDX or are thinking of using the software, and for those who don't know about StackDX and would like to see what it can do for you.

With StackDX you can:

Improve accessibility and speed the pace of digitization:

Automatically name, categorize, date documents; no manual naming convention
View Assets (wells/facilty/pipelines) and documents (proprietary and public) by surface location as well as licence or UWI
Data is assimilated from land/accounting systems and documents from network share directories
Search inside one file or across all your JV documents, well/facility/pipeline documents in seconds
Share / send documents, or your entire file, to a partner seamlessly
Head Agreements and current Exhibits display, with older versions in history
File any document such as a corporate amalgamation in multiple files in seconds
Search spatially via Petro Ninja or use the quick search

Data Health:

Automatically compare your well DOI to your AER WIP data
Automatically compare your land system data with the regulator for well, facility or pipeline data
DOI comparisons between land system and accounting available

Acquisitions:

Close a corporate acquisition and view the records in StackDX in days, long before the land system conversion is complete

Speakers:

Lynn Gregory
Lynn is our Land Advisor providing guidance on many elements of the sometimes vast complications that often surround acquiring, maintaining and disposing of land assets. She has participated in many Industry initiatives, handled a number of corporate acquisitions and systems conversions as well as generated thousands of disposition documents. Her career in Land began in 1979 and she is well known in the land community.

Lori Doucet
Lori is the Stack Product Manager - she's responsible for all of the new latest and greatest features in Stack. She was formerly responsible for the EnergyLink product. She works closely with Lynn and our land subject matter experts to understand how modern tech can help our users focus on higher value work.

Kyla Lawson
Kyla is one of the founding members of the Stack team. She has an oil and gas management consulting background and was a member of the EnergyLink team. She is passionate about modernizing the land/JV and well/facility/pipeline data related processes for the modern oil and gas industry.

Registration:
Register Here!
Sponsored by:
---
We Need Hot Topics!
If you have any ideas for EMS discussion topics or presenters, please contact PJVA Director: Doug Klug:
(403) 605-3761
;
ddklug1@gmail.com
We would like to thank all those people who help us make these sessions so successful - the presenters for their time and energy in putting together the presentation, and the attendees for their participation, enthusiasm and suggestions. We are always looking for more ideas, suggestions and people to help facilitate the sessions.
Disclaimer:From time to time, PJVA sponsors events for its members and other interested individuals. The presentations at these events are intended to be used for information purposes only. The opinions expressed therein are those of the presenter and not necessarily the position of the Petroleum Joint Venture Association. PJVA assumes no legal liability or responsibility for the accuracy, completeness or usefulness of any of the presenter's information, products or process, whether oral or written, concerning the utility of all or any part of the presentation for any person's particular requirements and assumes no responsibility for any harm, however caused, from the use or misuse of all or any part of the presenter's information. PJVA makes no other warranty, express or implied, in fact or by law.