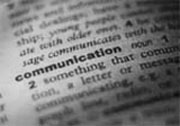 Current
/
Previous Sessions
Upcoming Early Morning Discussions
PJVA EARLY MORNING DISCUSSION
Date:

Wednesday, October 25, 2017

Location:

The Petroleum Club
Card Room (lower level)
319 – 5 Avenue SW

Time:

8:00am – 9:30am
Door Open 7:30am

Topic:

Quit Claim Provisions

Are there quit claim provisions in CAPL operating procedures, or is this just a general article of law? Can a simple letter stating that the company is quit claiming their rights to a well and the interest in a facility to the Operator and other well owners result in the company no longer having an interest in either the well, or facility?

Would an agreement be required to legally transfer the two working interests? This topic will be presented by George Lepine from Enernext which is a boutique legal and advisory platform focused on energy, cleantech, sustainability, environmental compliance, liability and risk management and strategic planning.
** No Charge! Please pre-register as seating is limited
Come early and network one on one! Click here to RSVP!
Click here to view and download previous presentations
We Need Hot Topics!
If you have any ideas for EMS discussion topics, please contact PJVA Director:
Jonathan Cassetta: (403) 766-4768;
jonathan.cassetta@cenovus.com
, or John Downey: (587) 391-1344;
john.downey@steelreef.ca
We would like to thank all those people who help us make these sessions so successful - the presenters for their time and energy in putting together the presentation, Shell Canada for providing coffee, and the attendees for their participation, enthusiasm and suggestions. We are always looking for more ideas, suggestions and people to help facilitate the sessions.