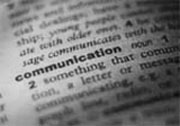 Current
/
Previous Sessions
Early Morning Session
Title:

Acquisitions and Dispositions and issuing Mail Ballots for Change of Operatorship

Description:

PJVA will be hosting a discussion on the Change of Operatorship as a result of an Acquisition & Dispostion transaction. The following issues will be presented, followed by an open discussion by participants:

Does Seller (as former Operator) have the right to even issue the mail ballot as they are no longer considered an Owner
If Seller issues Mail Ballot, do they include the new Owner as an Owner and does the new Owner have the right vote to elect itself as the new Operator?
Is the Purchaser automatically the interim Operator be virtue of being the Owner with the next highest WIO? While waiting for the official vote?

Date:

June 17, 2021

Location:
ZOOM (link provided upon registration)
Time:
9:00 am – 10:00 am
Register in advance for this meeting:
Register here
After registering, you will receive a confirmation email containing the login to join the meeting.
---
We Need Hot Topics!
If you have any ideas for EMS discussion topics or presenters, please contact PJVA Director: Doug Klug:
(403) 605-3761
;
ddklug1@gmail.com
We would like to thank all those people who help us make these sessions so successful - the presenters for their time and energy in putting together the presentation, and the attendees for their participation, enthusiasm and suggestions. We are always looking for more ideas, suggestions and people to help facilitate the sessions.
Disclaimer:From time to time, PJVA sponsors events for its members and other interested individuals. The presentations at these events are intended to be used for information purposes only. The opinions expressed therein are those of the presenter and not necessarily the position of the Petroleum Joint Venture Association. PJVA assumes no legal liability or responsibility for the accuracy, completeness or usefulness of any of the presenter's information, products or process, whether oral or written, concerning the utility of all or any part of the presentation for any person's particular requirements and assumes no responsibility for any harm, however caused, from the use or misuse of all or any part of the presenter's information. PJVA makes no other warranty, express or implied, in fact or by law.