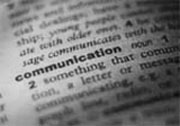 Current
/
Previous Sessions
Upcoming Discussions
---
We Need Hot Topics!
If you have any ideas for EMS discussion topics or presenters, please contact PJVA Director:
Jonathan Cassetta: (403) 476-8142;
jcassetta@vermilionenergy.com
or Richard Kisinger: (403) 298-1298;
rkisinger@enerplus.com
We would like to thank all those people who help us make these sessions so successful - the presenters for their time and energy in putting together the presentation, and the attendees for their participation, enthusiasm and suggestions. We are always looking for more ideas, suggestions and people to help facilitate the sessions.