Upcoming Luncheons
|
Previous Luncheons
PJVA Luncheon Events Go Virtual
Our upcoming keynote speakers and speaker panels will be offered through Zoom meetings with all the same information, insights and connection that you have come to expect from PJVA luncheon events.
---
PJVA March Luncheon RESCHEDULED TO SEPTEMBER
Date
Thursday, September 24, 2020
Time
11:00 am – 1:00 pm
Location

The Petroleum Club, 319 – 5 Avenue SW – Devonian Room

Topic
How Midstream infrastructure can restore the Western Canadian Advantage


Western Canadian oil and gas producers continue to face significant challenges that affect their ultimate competitiveness when compared to other US shale plays.

This discussion will focus on how Midstream companies can unlock value for producers, both through the optimization of existing assets and providing access to world markets for their products.

Speaker(s)
Chris Rousch, President & Chief Executive Officer – Veresen Midstream


Chris Rousch was instrumental in the formation of Veresen Midstream and has been with the company since its inception in 2015. Previously, Chris was Vice President, Business Development and Vice President, Midstream at Veresen Inc. Chris also spent nine years at Provident Energy (now Pembina Pipeline Corporation) in progressively senior Engineering and Project Management roles.

Chris holds a Bachelor of Science degree in Chemical Engineering from Queen's University, and an MBA from Cornell University and Queen's University. Chris is a registered Professional Engineer and a Chartered Professional Accountant.

Cost

Members: $55 (+ GST)
Non-members: $65 (+ GST)

Register
---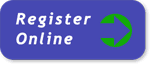 See the
calendar
for dates of future luncheons.
Luncheon tickets may be purchased online or by contacting Corporate Administrators at various participating companies.
Members of AIPN, CAPLA, CAPPA, CAPL, GPAC, IIA and PASC are entitled to pay the PJVA member rate to attend luncheons. Conversely, PJVA members will pay member rates of the above associations' luncheons. Please contact the associations for specific event details. You may access that information and register by using the following links:
Member price is available for the following association members:
AIPN
/
PASC
/
CAPPA
/
CAPLA
/
CAPL
/
IIA
/
GPAC
---
Presentation notes and summaries for most previous PJVA luncheons can be downloaded by going to the Previous Luncheons page and locating the month/year of the luncheon you are looking for and clicking on the link to the summary.
---
Cancellation Policy
All cancellations must be made 72 hours prior to event and are subject to a $10 service fee per person. Within 72 hours, only substitutions will be accepted.