Seminars
---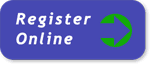 If you are interested in any of the courses listed below, please contact the office pjva@pjva.ca to put your name on a list of 'interested parties'.
Call for Instructors
The Education Committee is currently seeking qualified individuals who would be willing to instruct these sessions.
If you would like to take advantage of this opportunity, or if you know of someone who might, indicate this interest by providing the information requested on the Call for Instructors form and returning it to the address or fax number noted on the form, Attention: Education Director.
---
New Pad Site Sharing Agreement Seminar – A Joint Session by PJVA & CAPL
Date:
June 5, 2019

Location:
CAPL classroom
1600, 520 – 5 Avenue SW

Time:
8:00 am Registration/Continental Breakfast
8:30 am – 4:00 pm Seminar

Instructor:
Michael Bruch
Fee:
$300 (+GST) CAPL and PJVA Members
$400 (+GST) Nonmembers

Industry is increasingly drilling from shared well pads in which wells and facilities are not held in common interests. The PSSA provides the documentation and operating framework to address the wide range of issues inherent in a pad sharing scenario. There is an integration of JV and Land concepts in the PSSA that requires Land personnel to become more familiar with JV concepts and JV personal to become more familiar with Land concepts.
Seating is limited so please
register here today.
---
Introduction to Facilities
(This course can be taken as a one-off outside of the JV Administration Certificate program)
Instructor:

Rein Evelein
Joy Ishigo

Please note there will be 2 exams during this course, so for those taking the JV Analyst Certificate, an 80% passing grade is required.
This is where it all starts! An idea to develop a field for the purpose of oil and/or gas production to provide your company with cash flow! In this exciting course, for the non-engineer, you will learn a broad range of engineering techniques that affect field development, facilities and operations which, ultimately, roll up to the joint venture team to manage under an agreement. This course is an in depth look at various Gas Facilities and various Oil Facilities and each section comprises Reservoir & Geology, Gathering and Processing (cold, thermal, mining), Transportation and Marketing (upgrading, diluent, refineries) and Environment, Stakeholder and Regulatory matters for the product you are producing. But most of all, you will learn to understand your engineers and apply that understanding to the Joint Venture arrangements.
---
Product Measurement and Allocation
Formerly titled 'Product Allocation Exhibit Implementation for Joint Venture Representatives'
(In conjunction with PJVA, PASC, and CAPPA)
This course addresses the following questions:
What is product measurement and allocation?
Why does product measurement and allocation matter?
What is measurement difference? What is an acceptable measurement difference?
What are common problems and pitfalls?
What legislation applies to measurement and allocation? (ERCB Directive 17 and EPAP; Enhanced Production Audit Program)
How does the PJVA/CAPPA/PASC model Product Allocation Exhibit address the above issues?
---
Land Agreements Overview
The course is designed to provide an overview of land agreements, with a particular focus on farmout agreements and the CAPL Operating Procedure. It will also help to increase the awareness of JV and accounting personnel about the major themes in land agreements, and includes an overview of:
The rationale for entering into earning agreements and the major provisions typically included in earning agreements in the context of the CAPL Farmout & Royalty Procedure;
What the Operating Procedure is and why it was created;
How the Operating Procedure is an industry document that crosses functions, rather than just a land document;
The major themes at the foundation of the Operating Procedure; and
The specific provisions of most direct impact to non-land personnel (i.e., approvals processes, overexpenditures, capital advance process, default remedies, production penalties, dispositions of interest).
Instructor:
Jim MacLean, President, MacLean Resource Management Ltd.




---
JP-05 Workshop
Date:

April 30, 2019

Location:

PJVA Classroom c/o Associations Plus
#600, 900 – 6 Avenue SW, Calgary

Time:

Registration: 7:30 am
Seminar: 8:00 am – 4:00 pm

Fee:

Includes course material, coffee and lunch)
PJVA members: $300.00 + 15.00 (GST) = $315.00
Non-members: $400.00 + 20.00 (GST) = $420.00


Registration:

Online Registration
The JP-05 workshop will cover the following topics:
How capital and operating fees are determined using JP-05
Importance of disclosure, collaboration and negotiation
Case study for negotiation and determination of fees
Discussion of case studies
Regulatory issues relating to JP-05
This workshop will be in depth and include actual examples and case studies.
The facilitators for this workshop are the original authors of the JP-05 Report.
This workshop will be appropriate for anyone who is in a position that requires more knowledge in the negotiation and calculation of Gas Processing Fees.
---
13th Month Adjustments
In conjunction with PJVA, PASC, and CAPPA
The objective of this course is to provide a step by step method in performing 13th month adjustments. It also provides an excellent refresher for intermediate and senior individuals who are looking to refresh their skills. The morning will be dealing in general concepts, facility agreements, definitions and going over sample problems. The remainder of the course will have participants completing increasingly complex examples in a computer lab setting where you will be building your own Equalization model.
---
Acquisitions and Divestitures — The What, When, Why and How
This one-day seminar will provide an indepth look at all facets of managing the A & D process. Participants will walk through the entire A & D process from identifying properties within a Whitemap area to steps needed in the Pre-Close and Post-Close periods.Topics to be studied include:
Types of transactions
Impacts to the CO&O, Unit and Service agreements included in the "Whitemap" area
Review the differences between closing dates and effective dates and when industry recognizes
Mail ballots and documentation needed to effect a sale
---
Construction, Ownership, and Operation Agreements (CO&O)
PJVA is offering a full day seminar dedicated to the understanding of Construction, Ownership and Operation Agreements. The content is targeted to those who have a basic understanding of the CO&O's use in the oil and gas industry and will cover most aspects of the agreement. The material will be primarily focused on the 1999 PJVA Model CO&O Agreement and its usage.
Instructor:
Kevin Milner


---
Unitization
This one-day seminar will provide a broad overview of unitization and will cover the following topics:
Purposes of unitization
Relevant factors in unitization including mineral interest, lessor arrangements, government regulations, hydrocarbon recovery
Steps in initiating a unit including incentives, flow of events, equity negotiations and equalization of investment negotiations
Overview of Unit and Unit Operating Agreements
Heads up issues