Current Joint Conference / Previous Joint Conferences
PJVA/GPAC 23rd Annual Joint Conference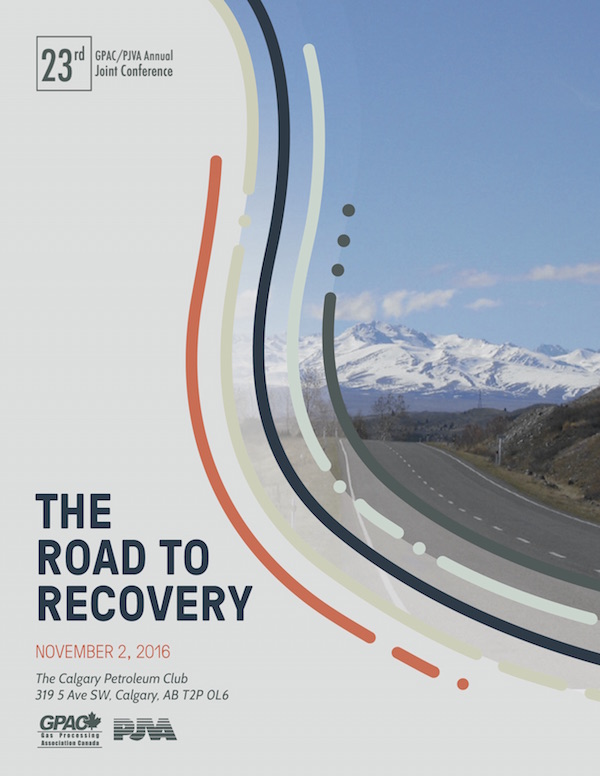 The 23rd Annual GPAC/PJVA Conference will be held on Wednesday, November 2 at the Petroleum Club. The theme of this year's conference is "The Road to Recovery". The conference committee is securing speakers from industry, media, and academia to talk about downturns in oil & gas industry and how to prepare for the next upswing.
The keynote speaker has already been confirmed. We are pleased to have Ian MacGregor, President, Chief Executive and Board Chairman with North West Upgrading Inc., and Enhance Energy Inc. Ian will provide details on the $8.5 billion refinery being built by NW Upgrading in Sturgeon County (45 km northeast of Edmonton) as well as Enhance Energy's project to build the world's largest carbon capture and storage project using CO2 for enhanced oil recovery.
As usual the conference will be a one-day event. Breakfast, lunch, and a post-conference networking social will all be included in the admission fee. Exact costs for admission and sponsorships will be finalized by the conference committee by Q2. Early rates will be offered to encourage our members to attend what will be another educational day.
Joint Conference Presentation Slides (not available until after conference)