March 2010
Table of Contents
Message from the Executive
Note from the Editor
In Memoriam
PJVA Membership Report for 2010
Education Developments
2010 PJVA Golf Tournament
PJVA Recognizes 2009 Lifetime Members
Honouring the Right of First Refusal
BDP June 2009 - by Sylvie Welsh, Summer Research Student
---
Message from the Executive
Suma Mathew, President
smathew@talisman-energy.com
The board has reaffirmed the establishment of a JV Representatives Role description outlining the job's key required competencies.   The JV Rep Role description committee has met twice and has made significant progress in developing a list of the skills, competencies and mastery levels that will help define the position of JV Rep. An electronic assessment tool is also being developed to aid in the application of the assessment criteria. The Committee will continue to meet monthly until June, when a recommendation will be presented to the Board.
Synergy Group
Petroleum Synergy Group
was formed in 2006 and includes the the following five associations: PJVA, CAPPA, CAPL, CAPLA, and PASC. The Mission of the Synergy Group is "To maximize the member associations' efficiencies by pooling resources and ideas in order to enhance member education, development, and influence." The Synergy Group plans to create a website for links with a combined calendar of events to share industry information. Currently, the Synergy Group is also working on a presentation that can be made to the membership in each individual association in order to better communicate and understand the goals and priorities of each association.
New Board Members
We welcome the addition of Trevor Ross, director of Task Forces and Rein Evelein, director of Programs. We thank Jan McLean and Paul de Villenfagne as they officially retire from the board.
---
Note from the Editor
Bill Wells, Newsletter/Website Director
william_wells@keyera.com
The PJVA Board is pursing a more informal newsletter via email. This is the first edition and we hope to be able to continue releasing one the first week of each month to remind members of the upcoming monthly events, provide a interesting article or two, and keep members informed of the boards and task force activities. The PJVA is run by volunteers so the timing of this and other notifications is difficult to predict at times. I therefore encourage members to send me their ideas for articles or topics to include in a monthly publication.
---
In Memoriam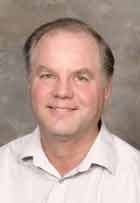 It is with great sadness that we announce the sudden passing of Vern Noble on November 6, 2009. Vern was a very respected member of our PJVA Board, and he will be greatly missed by all of us. The Board appreciates all of Vern's contributions and tireless work over the past six years. We will miss his great experience, insight and knowledge and his dry sense of humour. We extend our heartfelt condolences to Vern's family.
---
PJVA Membership Report for 2010
Lee Wahl, Membership/Volunteer Coordinator
lee.wahl@cnrl.com
Well, the 2009/2010 year has been an interesting one for PJVA. Membership numbers remain strong at 726; however we are seeing a drop in our membership numbers of around 7% from last year as a result of a reduction in new members and existing members and an increase in student members. This is a large drop of 16% from our largest year in 2007/08 when membership was 868. As a result, we are seeing less income from membership.
The fact that our student numbers are up however indicates an increase in interest in our Mount Royal Certificate Program. We have 6% of the membership involved in our certificate program which reflects some growth by individuals taking a proactive approach and learning from our skilled teachers in that program. As our director of education can explain in greater detail, we are updating and advancing our entire continuing education program to make it easier in the future to learn about joint venture.
This is the second year of our demographics survey and we are getting good response from the survey with 70% of the membership responding to the different questions. We have a very diverse education and interest perspective with our membership, with primary interest in accounting, admin and engineering which represents 78% of the membership. Our membership is definitely aging, with 63% of them in the 'over 45' category and 38% 'under 45'. We have 10% in the 'under 30' category which means we do have continued interest in our society in the future.
If anyone has ideas how to help our society grow and wants to become more involved please do not hesitate to contact me. The society provides numerous activities to get involved and exchange ideas and to learn from others or from our guest speakers. We have excellent social events which provide great networking venues at our lunches, xmas social and golf tournament. Our education program does the same by providing relevant material at our EMS session, courses and our continuing education courses. Our annual conference is a great event to attend which covers relevant ideas particular to the dynamics of our industry.
5-Year Statistics for PJVA Membership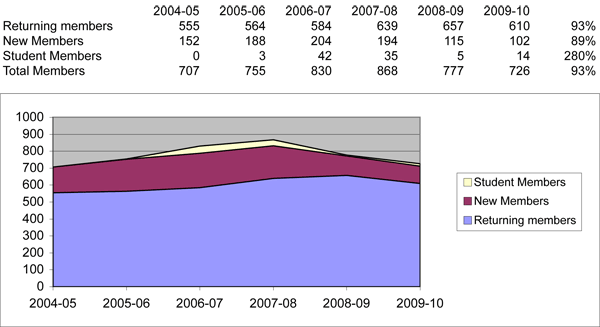 ---
Education Developments
Oliver Wagner, Education Director - JV Certificate Program
oliver.wagner@altagas.ca
In 2009 the Board had approved to utilize Base Corp Learning Systems to develop, implement, and support an online offering of three courses:
CO&O Agreements
Unit Agreements
Service Agreements
We anticipate these courses to be rolled out for Spring 2010. This project is under the guidance of Marcel Savoie - Coordinator for Joint Venture Agreements and dedicated members of this agreements group: Kevin Johnson, Raymond Evans and Karen Watt.
In January 2010 a separate project was approved by the Board, once again utilizing Base Corp Learning Systems for the re-development of the Administration Course for the PJVA Mount Royal University Certificate Program. This initiative is being lead by Teresa Waddington, Coordinator for Joint Venture Administration and dedicated members Deirdra Garyk, Joanne Bosch, Lorie Caron, Justin Dolan, Lynn Woolston, Tracey Moore-Lewis and Sandra Brown. Anticipated completion date is March 2010.
---
2010 PJVA Golf Tournament
Date:
June 2, 2010
Location:
Silverwing Golf Course, 3434 – 48 Avenue NE
Entry Fee:
$105/member, $120/non-member, GST included
Entry Deadline:
May 18, 2010
Early Bird Draw:
April 30, 2010
To donate prizes call Rick Steffensen, 403-777-2626.
Look for more information in future notices from PJVA.
---
PJVA Recognizes 2009 Lifetime Members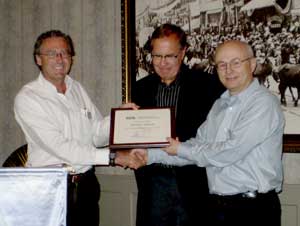 Lee Wahl (left) presents 2009 Lifetime Member
Awards to John Stayura (centre) and Mike Taylor (right)
At the PJVA Annual General Meeting on September 17, 2009, the appointment of two new life members of the association - John Stayura and Mike Taylor - was announced.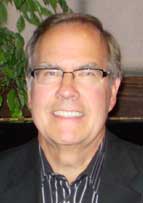 John Stayura
John has been a member of PJVA for over 20 years. He became a Director in 1989, was Vice President in 1990, President in 1991 and Past President in 1992. John has always been very interested in the educational focus of PJVA and has been an instructor for the association for many years.
He developed and teaches the PJVA Unitization seminar and he instructs at the two-day Joint Venture Agreement seminar. John also developed and presented the CO&O Agreement course that was part of the original Joint Venture certification program and has presented at various PASC, CAPLA and CAPL courses.
John has served on several PJVA committees over the years – the originating committee for the JV Certificate Program, the product allocation committee, the publicity committee and the conference committee.
John is currently Manager, Joint Ventures with ARC Resources Ltd. He is a professional engineer with a broad range of experience in the oil and gas industry but his career has been centered in the joint ventures area over the last several years because he really enjoys the people contacts, the diversification of issues and the fact that every day there is an opportunity to negotiate and solve problems. John sees the joint venture role in our industry as not only one of managing the various joint relationships between companies but managing internal relationships within an organization's departments that are impacted by such joint ventures.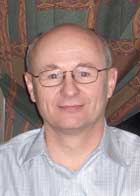 Mike Taylor
Michael Taylor received his B.Sc. in Chemical Engineering at the University of Calgary in 1972 after which he began his long career with Chevron Canada Resources until 1995. After Chevron, Mike moved over to Suncor Energy as the District Manager, Grande Prairie and then spent 7 years at Devon Canada as the Manager, Joint Ventures. Mr. Taylor was the one of the Founding Members of PJVA back in 1985, and was a director during the 1987 - 1988, 2002 - 2008 years, including President for 2006 - 2007. He also served as the PJVA representative on the industry task force on gas processing fees from 2004 - 2006 and co-wrote and edited the final "JP-05: A Recommended Practice For The Negotiation Of Processing Fees" which was endorsed by all industry associations and the AEUB.
Other credits include:
Chairing the Gas Handling Agreement task force (2003 - 2005) which created which is now the standard document for gas processing and transportation agreements
Professional Engineer (Life Member) – Province of Alberta
Mike is now semi-retired with his own consulting business, where he provides agreement and Joint Venture related project services. His particular emphasis has been with regard to CO&O agreements.
---
Honouring the Right of First Refusal
BDP June 2009 - by Sylvie Welsh, Summer Research Student
Introduction
Package sales, being multi-property transactions, are common in the Canadian oil and gas industry. In these transactions, the vendor will sell a number of separate parcels under one package. The recent Queen's Bench decision of
Bearspaw Petroleum Ltd. v. ConocoPhillips Western Canada Partnership1 ("Bearspaw")
involved a package sale that included certain petroleum and natural gas properties as well as jointly owned oil and gas properties over which the right of first refusal (ROFR) applied.

What are ROFRs?
The general purpose of ROFRs in the context of jointly owned oil and gas properties is well understood. The Ontario Court of Justice (General Division) in
GATX Corp v. Hawker Siddeley Canada Inc. ("GATX")2
stated that generally the idea of ROFR is to prevent a party from being forced into an unwanted joint ownership with a third party since that party has the pre-emptive right to acquire the shares first, on the same terms and conditions as being offered to the third party. In other words, ROFRs provide some control to a joint owner with respect to the parties with whom it does business.
When dealing with package sales of oil and gas properties, ROFRs can become complicated as many issues arise with respect to vendor's obligations (including obligations of good faith to the ROFR holder), purchaser's obligations and purchase price.

Facts In Bearspaw
Bearspaw Petroleum Ltd. ("Bearspaw Petroleum") and ConocoPhillips Partnership ("CP Partnership") or their predecessors owned properties in common under agreements that provided joint rights in petroleum and natural gas interests. The operating agreements between these two parties granted ROFRs to Bearspaw requiring CP Partnership to provide notice to Bearspaw if it wanted to assign, sell or dispose of the lands ("ROFR lands").
In summer 2006, CP Partnership marketed a package sale incorporating certain petroleum and natural gas properties as well as the ROFR lands. In fall 2006, Pengrowth Corporation ("Pengrowth") was the successful bidder of the package sale for the sum of approximately $1 billion with the sale effective on November 1, 2006. This transaction was accomplished by a share purchase sale where CP Partnership conveyed assets to four of its subsidiary corporations, and Pengrowth then purchased the shares from the subsidiaries.
CP Partnership issued Notices of Disposition of Interest to Bearspaw. These notices did not refer to Bearspaw's ROFR rights as CP Partnership was of the view that the disposition occurred between affiliate companies and therefore was an exception to the ROFR rights. This resulted in the issuance of the Statement of Claim whereby Bearspaw sought an order against Pengrowth to either set aside the transfer or assignments, or provide Bearspaw with ROFR notices in accordance with the agreements.
In January 2008, in an attempt to limit its litigation exposure, Pengrowth sent Bearspaw a "business settlement proposal" ("the proposal") in the form of a ROFR notice. Pengrowth presented the proposal to provide business certainty but nowhere did it admit that Bearspaw was entitled to a ROFR notice. The proposal also included the purchase price for the ROFR lands that Pengrowth had determined in late 2007, after the sale between Pengrowth and CP Partnership had occurred.
Bearspaw filed a Notice of Motion in the proceedings requesting the disclosure of valuation information from Pengrowth and Pengrowth crossapplied for summary dismissal on the basis that a ROFR notice was provided. A summary dismissal application, if successful, effectively ends the litigation and it is only awarded if the applicant, Pengrowth in this case, establishes that the matter has virtually no chance of succeeding at trial. Pengrowth argued that the onus was on Bearspaw to prove that Pengrowth had not acted in good faith in setting the purchase price and no such evidence had been provided such that the action had no reasonable prospect of success.
Relevant Case Law
Master Hanebury referred to several leading cases in her decision, setting out some guiding principles in this area of law.
A basic tenet with respect to ROFRs was laid out in GATX – that one cannot do indirectly what one cannot do directly. When specifically looking at the obligation of a vendor in the context of package sale, GATX has also become known for the proposition that a grantor of a ROFR must act in good faith and reasonably with respect to the ROFR and must not act in such a way as to deny the very right which has been granted.
In Apex Corp. v. Ceco Developments Ltd. ("Apex")3 the Alberta Court of Appeal stated that a package sale will trigger ROFR rights regardless of whether the ROFR agreement contemplates such a sale. This decision highlights the role of the courts in upholding such agreements between parties and trying to make the agreements work. Master Hanebury acknowledged that Apex reinforced that a package sale should not defeat the purpose of a ROFR.4
The obligation on a grantor of ROFR was further considered in Chase Manhattan Bank of Canada v. Sunoma Energy Corp ("Chase")5, which looked specifically at pricing of a ROFR within a package sale. Normally, the vendor has the contractual obligation of determining the purchase price applicable to the ROFR encumbered properties. However, designating such a price to ROFR lands in a package sale becomes difficult as there is no clearly defined purchase price to refer to and the interests of the vendor, purchaser and ROFR holder are not easily reconciled. The Alberta Court of Queen's Bench, in Chase6, determined that in a package sale, while a departure from the usual practice, the vendor can rely on the purchaser to determine the purchase price of the ROFR lands. The ROFR holder would have the burden of proving that the other parties breached their duty of good faith in allocating value. The Alberta Court of Appeal, in Chase, noted that while the vendor owed a duty of good faith, the third party purchaser may not owe such a duty to the ROFR holder since there is no privity of contract between the third party purchaser and ROFR holder.
Furthermore, the Court of Appeal in Chase, highlighted that when a ROFR holder challenges the issuance of proper ROFR notices, it must establish that the purchase price designated to the ROFR lands is not a bona fide estimate of their value. The ROFR holder must do more than simply argue that the allocated purchase price does not represent fair market value or that the purchaser refused to reveal valuation information. Essentially the ROFR holder must show that the duty of good faith was breached.
The Decision in Bearspaw and Concluding Thoughts
Master Hanebury found the evidence insufficient to determine that Pengrowth's settlement offer was in line with what would have been offered had this ROFR been provided at the time of the sale by CP Partnership. Accordingly the summary dismissal application of Pengrowth failed and the matter will likely proceed to trial.
Nigel Bankes indicates that the significance of this case as a matter of principle relates to two questions.
7
One is the scope of the vendor's good faith duty to make sure that the ROFR holder's rights are not rendered meaningless and the question of an appropriate mechanism to make this happen when there is a disconnect between the vendor (the party owing the duty) and the purchaser (the party providing the valuation).
We will report further in a subsequent
On Record Energy Matters
Newsletter. However, in the meantime, it is clear that the issues surrounding the treatment of the ROFR holder, including issues of valuation and good faith, will not simply be swept under the carpet.
---
Footnotes
1
2009 ABQB 202
2
[1996] O.J. No. 1462
3
2008 ABCA 125
4
Supra, note 1, at para. 39
5
2002 ABCA 286
6
[2001] A.J. No. 245
7
Nigel Bankes, University of Calgary Faculty of Law Blog on Developments in Alberta Law, online:
http://ablawg.ca/author/nbankes/
Published with permission.
---
PJVA was incorporated in 1985 to represent individuals and organizations involved in petroleum joint ventures. PJVA
Joint Venture Views
is written for you. Inside you will find articles about people active in the Association, articles in the Association, articles about current projects being worked on by the Association, information about coming events in the petroleum industry, courses and seminars offered and/or sponsored by the Association and some for people new to the industry.