JVViews: October 2013 Issue
Editor's Note
MRU Open House – Information Nights
Fall Kickoff Breakfast Recap
Petroleum Joint Venture Extension Certificates
Joint Conference Writeup
eStudies and Web Based Learning - The JV Analyst I course is now online!
Looking for a New Opportunity?
PJVA LinkedIn® Group
---
Editor's Note
I've written this message ahead of time anticipating that I will be in France, hopefully on a Paris café patio with a glass of wine, when the October issue of JV Views hits your inbox. This trip is a joint venture undertaking of six travelers. Four of us are new to European travels. Four of us have travelled together before and two of this four have already been to Paris.
Much like a joint venture negotiation, about a year ago four of us engaged in dialogue about the possibility of the trip and could it work. Two months later, we expanded the partnership to six. Working around our holiday schedules, we agreed on the length of time and the season to travel. Next we jointly settled on locations: Rome, Venice, Florence, Cinque Terre, Corsica and Paris. If I was going alone, I'm not sure Corsica would be on my list but I'm willing to compromise on it. All of us recognized that one of us is an exceptional organizer and this made nominating him as operator that much easier. Each has been consulted and we have mutual consent on budget, accommodations and key highlights (the Eiffel tower, possibly a bakery or two in my search for the perfect croissant) with some flexibility built in. Now all we have to do is relax and enjoy!
We wish all our members a happy Thanksgiving and safe travels over the holiday weekend!
Joan Lee
---
MRU Open House – Information Night
On September 11, 2013 PJVA had the opportunity to showcase what we represent in industry and what we have to offer with education through the MRU continuing education JV Certificate Program.
PJVA Academic Director Tracey Moore-Lewis, Conference Director Brooke Archibald and volunteer Grant Feddema were at the booth to engage with prospective students. The use of a "well to sell" diagram aided in explaining the fit for joint venture with a focus on the how the specific roles: Administrators, Analysts and Representatives work as a team to negotiate and manage data and documentation.
Later in the evening, there was a more formal presentation by PJVA President, Keith Brereton and Treasurer, Marcel Savoie to those wanting more detailed information. Marcel encouraged the group to think of the opportunities that may be out there as the "silver haired or no hair" members look to retire.
---
Fall Kickoff Breakfast Recap
Thank you to all of the members who came out on a rainy September 18th to enjoy our Fall Kickoff Breakfast at the Palomino. Congratulations to Larry Chin who won the 50/50 draw for $320! And thank you to AARCS for coming out to handle this particular fundraiser. They were very instrumental is saving many furry 'best friends' during the flood disaster in Southern Alberta.
Next year is this event's 10th Anniversary so please feel free to share your experience and feedback with the PJVA Directors, so we can start planning for 2014.
---
Petroleum Joint Venture Extension Certificates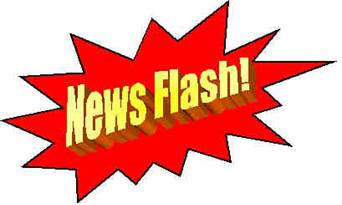 For more informaiton and online registration,
please click here
.
E-mail: cescience@mtroyal.ca
Information: 403.440.6278
Location: Lincoln Park Campus, 4825 Mount Royal Gate SW


---
Joint Conference Writeup
This year's conference theme is
"Brave New World: Expanding Markets"
, and we have an excellent line up of speakers, spanning three streams, including:
Alex Epstein, the well-known President and Founder of Center for Industrial Progress, will be delivering two presentations…." How to Convert Fossil Fuel Opponents into Fossil Fuel Supporters" and "Energy Heroes"
Olympic Luger Alex Gough will share her story of being the first Canadian woman to win multiple world cups in her quest to forge a brave new world for the sport of women's luge
The business stream will provide an excellent cross-section of topics from "NGL Logistics and Infrastructure" to "The Boiling Frog Dilemma: Saving Canada from Economic Decline" to "CNRL Algae Pilot Project"
Topics covered under the technical stream will include "Oil Sands Development into the Future", "Veresan's Entrance into the Midstream Gas Processing Business" and "Adding Value to Propane in Alberta"
The JV Analyst/Admin stream has grown to a full day stream this year and will feature two panel discussions (one on the CO&O Agreement and one on Keeping Your Career Moving Forward), in addition to presentations on effective
communication, heavy oil facilities, workplace performance and international negotiations
Special thanks to our platinum conference sponsor, JVMI! Sponsorship opportunities are still available for any organization who is interested.
Please visit the
PJVA website
to view the conference program in its entirety, and for online registration.
---
eStudies and Web Based Learning
The JV Analyst I course is now online!
This course is designed to provide you with a solid understanding of the role of the Joint Venture Analyst and the responsibilities that accompany that role. Successful completion of this course is a good first step and will prepare you to enter a career in joint venture analysis, but it will not qualify you for a joint venture analyst position. This course is recommended to be used in combination with practical industry experience.
The course consists of the following 9 modules:
Introduction to Joint Venture Analyst
The Role and Responsibilities of the Joint Venture Analyst
Introduction to Petroleum Production and Agreements
Petroleum Production from Wellhead to Plant
Joint Venture Business Drivers
Risk Management
CO&O Analysis
Introduction to Contract Law
Land and Mineral Contracts
Royalties
Project Economics and Fees
Common Stream Operating and Marketing
Direct them to the
PJVA eStudies home page
to learn more!
---
Looking for a New Opportunity?
Check out the
PJVA Job Board
for recent postings.
---
PJVA LinkedIn® Group
PJVA is now on LinkedIn®, the world's largest professional network. It's a great way to stay connected and exchange ideas with other PJVA members and industry professionals.
Click here
to join the discussion!
---
PJVA was incorporated in 1985 to represent individuals and organizations involved in petroleum joint ventures.
JVViews
is published to keep members informed about upcoming PJVA and industry events, courses and seminars offered and/or sponsored by PJVA and current projects being facilitated by the Association.