JVViews: December 2015 Issue
President's Message
Editor's Note
Lifetime Member
PJVA 30th Anniversary (1985-2015)
Annual Christmas Social Summary
We're Moving Schools in 2017
Early Morning Session Summary - November 25, 2015
November Luncheon Summary - November 19, 2015
Calling All Former PJVA Members
Upcoming Events
Social Media
Member Benefits
---
President's Message
The last quarter has been a busy one for all of us on the Board of Directors. We've had many situations arise that have needed well thought out decisions made; some on the spot, and some a long time in the making.
One such long-term decision that was made is to terminate our educational relationship with Mount Royal University. We have mixed feelings about this decision, as we have been involved with MRU since before the first certificate program course was offered. They have been with us every step of the way, as we have moved from single course to two certificates with multiple courses in each. But we are very excited to be partnering with SAIT Polytechnic for our course offerings. Starting in 2017 the PJVA certificate program will be offered there. We see numerous advantages of having SAIT host our course; ease of access from downtown via the CTrain, their breadth of knowledge of the oil and gas industry and their functioning oil and gas facilities on campus. This is just a smattering of what SAIT has to offer our students.
I would like to thank Tracey Moore-Lewis, Michelle Thoen, Ashley Weldon and all of their volunteers for their tireless efforts in working with MRU on existing courses and in working with SAIT to finalize the initial details of our relationship.
We had our annual Christmas social on November 26th. As always it is the best attended event that we host every year. Like previous years everyone was in a festive mood. The food was incredible and the service from the Petroleum Club was wonderful. Thanks to John Kingsbury for his talk on the beginnings of the PJVA and the early days. Very enlightening. Thanks to Scott Wolfson, his volunteers, and everyone from A+ who had a hand in organizing this very successful event.
In closing, I just want to say that our 30th anniversary as an association is very exciting and I am honored to be acting as your president for this momentous year. Through the years that I have been involved in the PJVA I have seen that our volunteers have kept the association running, while the help of Connie Pruden and everyone at Associations Plus have kept us running smoothly. Thank-you to each of the volunteers that have helped this year and for all those in the past who have helped build the PJVA into the successful association that it is today.
Please have a safe and happy holiday season.
Marcel
---
Editor's Note
PJVA has had a busy October and November and now pauses to reflect over the Holidays.  This is the time of year, each and every year, that brings family and friends together.  It helps us appreciate the love in our lives we often take for granted.  Take some time during the rush of the holidays to enjoy the things in life that really matter.  Relish the quiet moments spent with friends and loved ones.  May the true meaning of the holiday season fill your hearts and your homes with many blessings.  On behalf of the PJVA Board of Directors, I wish you much happiness today and throughout the New Year.
---
Congratulations to PJVA's Newest Lifetime Member!
The PJVA Board of Directors is very pleased to announce that Patricia (Pat) Forrest has been selected as the Lifetime Member for 2015. Please click here for a brief bio on Pat and join the PJVA Board in wishing Pat a hearty congratulations!
---
PJVA 30th Anniversary (1985-2015)
As part of commemorating the 30th anniversary of PJVA, we are gathering historical items related to the theme:
"PJVA's 30th Anniversary (1985-2015) What Was Happening During the Early Years?"
Can you provide us with any memorable articles from PJVA's early years? Do you have any historical items of interest, such as stories, documents and photographs?
We want to gather and share with the members some items from PJVA's early history related to Unitizations, facility ownerships (CO&O's) and service agreements where the industry first realized the benefits of PJVA's mission. We would also like to display these items at various PJVA activities during 2015-2016, our 30th year as a registered association. Check out the Anniversary Page of items collected thus far
During PJVA's early years the founding members and their associates strived to pioneer the use of PJVA documents; many of which were being developed as work in progress. Our 30th anniversary commemoration will be, among other things, a tribute to the members and the executing parties who had the foresight to build the framework of agreements and recommended practices that have made our JV roles so efficient and productive over the past three (3) decades.
Please help us towards this objective and send us some short stories related to the development and use of PJVA's model documents. This could include a limited part of the document along with the name of the Agreement, name of the production or facility area and references to the model, name of the operator and the parties who took part in the joint venture. Proprietary information can be blocked out.
Please send any stories, articles, documents, photographs or any other kind of PJVA memorabilia to Connie Pruden at pjva@pjva.ca.
Murray Feddema
Volunteer assistance to Connie Pruden/PJVA
---
Annual Christmas Social Summary– November 26, 2015
Social Update – Scott Wolfson, ARC Resources
The Annual Christmas Social was held November 26th and was very well attended. For the PJVA's 30th Anniversary Year, members were treated to a great display booth of the 30 years of the PJVA which included photos and memorabilia from the PJVA's rich history – and don't forgot to mention the very popular 30th Anniversary cupcakes!!  A photo booth was added along with the caricature artist which made the evening very enjoyable for all members.  A special thanks to our keynote speaker – John Kingsbury – one of the Founding Members of PJVA who graciously gave a quick background on the early years of the PJVA Association.
Please don't forget to renew your PJVA Memberships if you haven't done so already.
Stay Tuned for the next Pub Night to be held January 20, 2016 at State & Main. See the Event Page Here
---
We're Moving Schools in 2017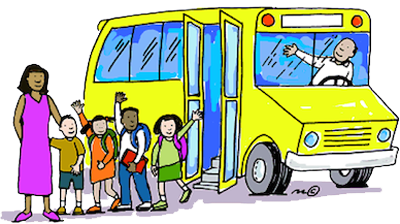 We have made a tough decision this year to depart from our certificate program currently being offered at Mount Royal University effective December 31, 2016. PJVA's decision was not easy as we have valued our relationship with MRU through the years.
The courses have always been available through the eStudies program via pjva.ca. In 2017, we expect to roll out a new form of program with SAIT.
Notice to Students
If you are currently enrolled in our programs at MRU, you will have until the end of the 2016 school year to complete your certificate through MRU. If you enroll in courses in 2016, be sure to speak to the school and leave yourself enough time to be able to complete the requisite courses in the program before the end of the school year in 2016.
---
Early Morning Session Summary - November 25, 2015
Back-Out Fees
If you are currently enrolled in our programs at MRU, you will have until the end of the 2016 school year to complete your certificate through MRU. If you enroll in courses in 2016, be sure to speak to the school and leave yourself enough time to be able to complete the requisite courses in the program before the end of the school year in 2016.
The presentation discussed options an Operator of a facility would have if third party production backed-out existing production. Keith discussed how an Operator could allow outside production into the facility and can either accept a decrease in their production, charge a back-out fee to the third party or stipulate that the third-party install compression to maintain the Operator's production. Keith further elaborated on the scenario of charging a back-out fee which would be intended to keep the owners of the facility whole. The proposed fee would have to consider timing and volume of the production deferral and value of the production being deferred, i.e. product pricing, cost to produce, applicable royalties and deductions and tax implications. Keith did a wonderful job engaging the audience by asking them questions on their experiences with these types of business situations. Furthermore, he pointed out other possible scenarios that could potentially come up in the industry such as what if outside production was owned by the facility operator? Would back-out fees apply? What would happen if the outside production was owned by one of the facility owners? Should the owner be treated differently? Keith's use of such examples really allowed the audience to become engaged in the session which led to a detailed Q&A portion between the speaker and audience.
For the members who were unable to attend, a copy of Keith and Ib's presentation can be found on the PJVA website.
The next Early Morning Session will be held on Wednesday, January 27th where Tim Reimer and the CO&O Task Force will be coming in to discuss major items in the new model CO&O agreement that are planned to be restructured. This will be a great way to way to introduce the new model to the PJVA members and help towards quicker adoption by the industry.
---
November Luncheon Summary - November 19th, 2015
On November 19th the PJVA had the opportunity to learn a bit about demographics based investing from Brad Gustafson, a Partner at Richardson GMP Limited. Brad has made his mark upon the investing community by thinking in a different way about how to invest. Simply put, observing the impact of demographics upon local, regional and global markets, demographers can thereby plot and predict consumer spending habits.
By observing the impact the Boomer generation has had upon world financial markets and by understanding consumer spending habits one can manage to avoid bubbles by investing in the future consumption habits of – particularly Boomers, and Echoes (Millennials). For example, as the largest workforce in North American History is beginning to retire we've seen 2014 as the peak in spending on luxury items (so sell your stock in handbags now!) and this will decrease drastically. In regards to real estate investments, does it make more sense to invest in "working" cities like Calgary, or "retirement" areas, Comox and other island areas which come readily to mind?
Brad advises that we try to forget our home bias and look outside the G8 for our investments, and direct those funds in those parts of the world with a young emerging workforce which makes up a large portion of the population. Brad poses that the exception to this statement will be the US in about the year 2020. This will be due to the young Spanish speaking population which he predicts will pull the US out of retraction.
In summary, historical financial performance for a company may not be as indicative of their actual worth as we'd like to assume, but rather a result of the Boomer generations spending habits. Take a look at the demographic(s) being serviced and ask yourself, will these same customers exist tomorrow?
---
Calling all former PJVA Members…

Do you know any former PJVA members that did not renew their membership due to the current economic environment or due to their employment status?  If so, please have them contact PJVA to discuss potential options for their membership renewal.  We want to keep members involved and work with them during these more difficult times.  They can contact us by email at pjva@pjva.com
---
Upcoming Events
January 20, 2016 - Pub Night Networking
January 21, 2016 - PJVA Luncheon
January 27, 2016 - Early Morning Discussion
---
Social Media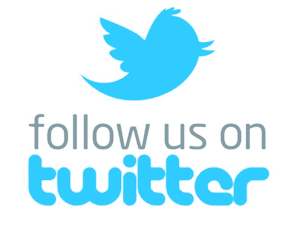 @PJVA
---
Member Benefits
Don't forget to check out the Resources link of the website for Member Benefits.
---
PJVA was incorporated in 1985 to represent individuals and organizations involved in petroleum joint ventures. JVViews is published to keep members informed about upcoming PJVA and industry events, courses and seminars offered and/or sponsored by PJVA and current projects being facilitated by the Association.