JVViews: December 2016 Issue
Editor's Note
Annual PJVA Christmas Social
Facilities 101
PJVA/PASC/SPE Joint Luncheons
October Luncheon Update
JV Administration Corner
November Early Morning Session Summary
---
Editor's Note
And the Editor thought to himself, "What Christmas message can I send to the readers that is brief, meaningful, and enjoyable?" And the Editor realized that this wheel had already been invented by people before him. And so the Editor chose to share the wisdom and insight of these people…
Christmas is the spirit of giving without a thought of getting. It is happiness because we see joy in people. It is forgetting self and finding time for others. It is discarding the meaningless and stressing the true values.

– Thomas S. Monson

Christmas gives us the opportunity to pause and reflect on the important things around us — a time when we can look back on the year that has passed and prepare for the year ahead.

– David Cameron

Christmas is not a time nor a season, but a state of mind. To cherish peace and goodwill, to be plenteous in mercy, is to have the real spirit of Christmas.

– Calvin Coolidge

Christmas is doing a little something extra for someone.

– Charles M. Schulz

What I don't like about office Christmas parties is looking for a job the next day.

– Phyllis Diller
Whether it is Christmas that you celebrate with your family and friends, or another event over the holiday season, on behalf of the PJVA Board of Directors we wish you and yours a very Merry Christmas, Happy Holidays and a prosperous New Year. It is a special time to be thankful for the blessings in our lives. We send you all good wishes and the hope that your holiday will be a safe and joyous one.
And now, your Oil Industry Tidbits:
| | |
| --- | --- |
| 1992 | Upgrader at Lloydminster began processing heavy oil. |
| 1992 | First oil production from Panuke-Cohaset offshore Nova Scotia. |
| 1995 | Alberta's Energy Resources Conservation Board (ERCB) changed name to Energy Utilities Board (EUB). |
| 1996 1998 | Escalating incidents of "Eco-terrorism" against the energy industry in the Grande Prairie area. Wiebo Ludwig eventually found guilty. |
| 1997 | First production from Hibernia, Grand Banks, Newfoundland. |
| 1997 | Kyoto Agreement to limit greenhouse gases. |
| 1997 | Industry spent a record $1.5 Billion to acquire 6.88 million hectares of land in Canada (average $219/Ha) during the year. |
| 1998 | Quebec ice storm destroyed much of the electrical infrastructure in Quebec. |
| 1999 | Chevron makes major discovery in Fort Liard area of NWT. |
| 1999 2000 | Ladyfern Slave Point Field discovered by Apache, Murphy and Beau Canada. |
Kent Black, Publicity Director 2016/17
---
Annual PJVA Christmas Social
The 18th Annual PJVA Christmas Social was held on December 1 at the Petroleum Club. The event was very well attended with approximately 200 members signed up this year. It made for a great event in catching up and networking with fellow members. Rein Evelein was presented this year with the Lifetime Membership Award. This is well deserved and congratulations again to Rein who is a true JV professional, mentor and friend to many of us in our industry!
Once again, thank you for attending this year's PJVA Christmas Social and Happy Holidays to all of our members and best wishes for a prosperous New Year in 2017!
---
Facilities 101 — January 19 - 20, 2017
New Course Facilities 101
This is where it all starts! An idea to develop a field for the purpose of oil and/or gas production to provide your company with cash flow! In this exciting course, for the non-engineer, you will learn a broad range of engineering techniques that affect field development, facilities and operations which, ultimately, roll up to the joint venture team to manage under an agreement. This course is an in depth look at various Gas Facilities and various Oil Facilities and each section comprises Reservoir & Geology, Gathering and Processing (cold, thermal, mining), Transportation and Marketing (upgrading, diluent, refineries) and Environment, Stakeholder and Regulatory matters for the product you are producing. But most of all, you will learn to understand your engineers and apply that understanding to the Joint Venture arrangements.
Instructors
:
Rein Evelein
Teresa Waddington
Marie Mislan
---
PJVA/PASC Joint Luncheon
February 16, 2017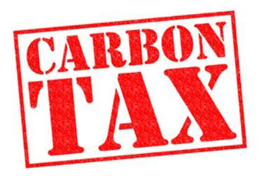 Update – New developments in the first days of the Alberta Carbon Levy and new government incentives for Oil and Gas Producers and Midstreamers
Cost cutting can work hand in hand with new government incentives that help companies access credits for innovative processes that most O&G companies operating in AB and BC access every day.
Speakers
:
David Van Den Beld, PWC Partner National SR&ED Science Leader
Domenico Barrufaldi, PWC Partner
David Crawford, PWC Senior Manager, Indirect Tax Services
PJVA/PASC/SPE Joint Luncheon
March 22, 2017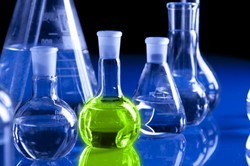 Petrochemicals – Adding Value to NGLs in Alberta
A presentation by Amelie Delisle on Inter Pipeline's Propane Dehydrogenation Facility which will develop a new market for Alberta's natural gas.
Speaker
:
Amelie Delisle, PDH Commercial Manager at Inter Pipeline Ltd.
---
October Luncheon Update
The Current State of Carbon Taxes
PwC Canada's David Van Den Beld, one of the speakers at the October 20 PJVA Luncheon, issued a follow up paper on November 7, regarding recent details of the Carbon Levy regulations entitled Alberta Carbon Levy: Regulations Fill in the Details.
There is good news for some – exemptions for natural gas and marked fuel used in an oil or gas production process before 2023, exemptions for fuel imported into Alberta for delivery to a refinery or terminal and exemptions for fuel moved from a gas well, a gas gathering system, or a gas processing facility to another facility, plant, battery, system or gas well as described in sections of the information release.
---
JV Administration Corner
Operating Forecasts – Forethought or Afterthought?
Does your company send out Operating Forecasts to partners?
A Forecast is not necessarily a budget; it is defined in the current PJVA Unit and CO&O Model Agreements as:
Forecast means a written statement, initiated by Operator, of the Joint Operations which are anticipated to be conducted during the Forecast Period, together with a written statement of the estimated expenditures to be made in connection with such Joint Operations.
Clause 605 of Exhibit A to the 1999 CO&O Agreement and Clause 1103 of the 2003 Unit Operating Agreement, states:
"…Operator shall submit a Forecast for the Forecast Period to the Operating Committee for approval, on or before the end of the current Year."
Here are a few benefits to consider for sending Operating Forecasts:
Save time on obtaining partner approvals on Operating Expense AFEs, as most of these projects will be pre-authorized under the Mail Ballot approving the Operating Forecast and the AFEs can be sent as Information Only.
Information Only AFEs allow for quicker start times for projects, etc.
Improves communications with partners. Informs partners of upcoming operations and provides an opportunity to ask questions up front.
Forecasts also provide an opportunity for partners to budget accordingly, and alleviates unpleasant budget surprises.
Coming Soon
The JV Administration Portfolio Task Force is working diligently to provide you with a suite of Best Practices to compliment the Template Letters which have been developed for the Model Agreements.
Ask a Question/Feedback
Tell us about your favourite template letter or feel free to send in your questions or feedback to admin@pjva.ca.
---
November Early Morning Session Summary – Ferus
Risky Business: Protecting Against Counterparty Default and Insolvency Risk
The Early Morning Session held on November 30 was moderated by Carole J. Hunter who is an Associate at BDP Law. Carole's Practice focus is on restructuring and insolvency including broad insolvency that is focused on both litigation and corporate restructuring. There was a large attendance from our members at this session since this is a very relevant topic in our industry and we are witnessing more companies moving into insolvency due to the current market conditions.
Carole started off the presentation by asking several important questions when identifying counterparties with potential financial difficulties and ways to mitigate your risk. Questions such as what happens when a third party files for insolvency and is a joint owner or operator in a high value asset? How do you deal with material/long term contracts that are in place with the third party? Two starting points that Carole highlighted is to keep an eye on the LMR ratings of your counterparties and verify that they are complying with the program. Secondly, monitor your company's accounts receivable to see if there has been a change in the third party's timing on payments. If you do have overdue accounts, look at rights under the agreements in place and strictly enforce them. Carole also communicated to the audience that public information such as the Daily Oil Bulletin, Insolvency Insider and the AER website are all great sources when investigating the financial status of a third party.
A great portion of the presentation was used to define what the process is when a counterparty commences insolvency proceedings. Carole described to the audience the three main steps involved with insolvency which are CCAA filing which is generally aimed at restructuring a company in order for it to continue operations. The next step is receivership which is aimed at selling the assets of the company principally for the benefit of secured creditors and the Receiver can continue to operate the assets pending a sale. The last step in the insolvency process is bankruptcy which is used to sell unencumbered assets and distribute the proceeds of sale to the unsecured creditors.
The EMS was very beneficial to our members as this is a relatively new occurrence in the energy industry. Carole really did an excellent job addressing several questions from our PJVA members and provided guidance towards a lot of the 'unknowns' the JV community has regarding the insolvency process.
The next Early Morning Session will be held on January 25 which will be titled Stay in Charge – Appropriate Dispute Resolution for Industry. Join us for this update on the issues, options, and provisions for the upstream Canadian petroleum industry. Engage in a conversation on the options for dispute resolution, the tools available and the proposed 2017 Dispute Resolution provisions for upcoming PJVA industry precedent agreements. David Savage from Savage Management Ltd. and Lynda MacNeill, Ember Resources and CO&O Task Force will be presenting this topic.
---
Upcoming Events
January 19 - 20, 2017 – Facilities 101
January 25, 2017 – Early Morning Discussion
February 8, 2017 – PJVA/PASC/CAPPA Joint Course
February 16, 2017 – PJVA/PASC Joint Luncheon
March 22, 2017 – PJVA/PASC/SPE Joint Luncheon



PJVA was incorporated in 1985 to represent individuals and organizations involved in petroleum joint ventures. JVViews is published to keep members informed about upcoming PJVA and industry events, courses and seminars offered and/or sponsored by PJVA and current projects being facilitated by the Association.