JVViews: June 2016 Issue
President's Message
Editor's Note
Pre-Stampede Breakfast
Member Benefits
June Luncheon
Announcement to Potential Instructors
Early Morning Session Summary
2016 GPAC/PJVA Joint Conference Update
JV Accounting
Golf Tournament Summary
May Luncheon Summary
Glossary of Terms
Mount Royal Transition to SAIT
Upcoming Events
Social Media
---
President's Message
It's amazing how quickly the year comes and goes. I know it's been said in the past, but it really does fly by. And what a year it's been. The industry has suffered more than it has at any time in recent memory. I've never seen anything like it, even in the early to mid-80's. Enough of that. We all know what a year it's been in industry.
PJVA has actually had a fairly successful year, in spite of all the doom and gloom. We've moved our certificate program from Mount Royal University to SAIT Polytechnic. We've finished the development of a new course offering titled Facilities 101, which is an introduction to Facilities for non-technical personnel.
And we still had our conference and golf networking event. With all of the cost cutting throughout the industry, and the associated loss of expense accounts, this was a pleasant surprise and it showed the hard work from the volunteers throughout our association.
As of the time of writing oil prices have recovered to the $50/bbl level and the news from various analysts seems to be much brighter than the last year and a half. We all could use some upbeat news and are hoping that this rally continues for a long time.
Please have a safe and restful summer. We will see you in the fall.
All the best,
Marcel
---
Editor's Note
As you may know, the PJVA "business year" is July 1 to June 30, so this is the final newsletter for the 2015-16 year. We take the summer months of July and August off, with no PJVA events scheduled. So there will be no early morning sessions, luncheons, seminars or networking events until we reconvene in September. Once again, there has been a lot of activity with PJVA this past year, which you can read about in the President's Message from outgoing President Marcel Savoie, as well as other articles in this newsletter. We hope you got to attend some of the PJVA events and activities and that you found them useful and enjoyable. Have a safe, happy and fun-filled summer; we look forward to reconnecting with you in September.
Oil Industry Tidbits
| | |
| --- | --- |
| 1961 - | First drilling in the Canadian Arctic - Dome at Winter Harbour on Melville Island |
| 1964 - | Mitsue Gilwood field discovered |
| 1965 - | Rainbow Keg River reefs discovered |
| 1966 - | First well drilled in the Beaufort Sea |
| 1966 - | Panarctic was incorporated - a consortium of companies to explore in the Canadian Arctic |
| 1967 - | Great Canadian Oil Sands Ltd. (later Suncor) began production of "tar sands" north of Fort McMurray |
| 1967 - | First drilling off of Canada's west coast by Shell resulted in the Sable Island gas discovery |
| 1969 - | First drilling by Panarctic resulted in discovery of Drake Point gas field (nearly 6 tcf), Melville Island in Canadian Arctic |
Kent Black
Publicity Director
---
PJVA Pre-Stampede Breakfast
Register online here
See the event page here!
---
Member Benefits
New Member Benefit! - Imagine Wireless Inc. in partnership with Rogers Communications is proud to offer a 20% discount for all PJVA Members. Please see their flyer for further details.
Don't forget to check out the Resources link of the website for Member Benefits.
---
June Luncheon - Corporate and Personal Internet Security
Date:
Thursday, June 23, 2016
Time:
11:30 AM - 1:00 PM
Location:
The Petroleum Club
Devonian Room 2nd Floor
319 - 5 Avenue SW
Calgary, Alberta
An Election Meeting will be held on June 23, 2016 to be held in conjunction with the PJVA luncheon. The Election Meeting will be called to order as soon as a quorum is determined.
Register online here
See the event page here!
---
Announcement to Potential Instructors
PJVA is moving the Certificate in Joint Ventures to SAIT commencing the fall of 2016. The courses will be delivered on weekdays (Monday - Thursday) during the evening from 6:00 pm – 9:00 pm. This transition will provide an exciting instructional opportunity for individuals who meet the following minimum criteria:
Genuine interest in sharing industry knowledge with the next generation of joint venture professionals.
Superb subject matter expertise developed through at least 10 years of Joint Venture experience.
Advanced presentation skills combined with an engaging personable delivery style.
Flexibility, positive attitude, thoroughness, and ability to be kind and firm.
Demonstrated passion for lifelong learning.
You will be required to submit a recent resume to be considered for this opportunity. SAIT will contact only short-listed candidates for interviews. SAIT will provide training and mentorship for successful candidates including skill development workshops.
If you are interested, please contact Michelle Thoen at Michelle.Thoen@cnrl.com or Helen O'Brien at Helen.Obrien@huskyenergy.com before June 27.
---
Early Morning Session Summary
Wednesday, May 25, 2016
The early morning session held on May 25, 2016 was presented by Ib Moller and Crawford Hutchinson, with support from Tim Reimer and Lynda MacNeill, all members of the CO&O Task Force.
The fourth and final topic in the CO&O series provided an overview of the "Alterations" appendix (formerly known as the "Enlargement" appendix).
The Alteration appendix has been expanded to include more than enlargements of a Facility, such as shutting in a Functional Unit, changing the discharge or suction pressure of the Facility, changing the specs of the sale product, and permanently reducing the capacity of the Facility. The appendix also details the rights and responsibilities of the Operator and non-Operators when making alterations.
There was discussion around the need for a capital re-equalization and a re-nomination of capacity if there's an alteration at the Facility. Some of the items discussed included: how to handle a situation where a decrease in capacity results in large excess use fees for an Owner, and the future implications on things like abandonment costs if an Owner decreases their nomination to zero because they have no immediate need for capacity.
There will be a requirement to set up a special document, an AFE or a letter agreement to identify who is participating in the alteration prior to the work beginning. It will be similar to the mail ballot process. There will be a deadline to nominate, and if you don't respond, you are deemed to not participate in the alteration. This provision has been put in place so that one party, particularly a small Working Interest Owner, cannot hold up work. The consequence of not voting means that you do not disagree with the alteration, but you are not participating and you accept your proportionate share of decreased capacity in the Facility. The appendix will contain a provision that Owners cannot unreasonably withhold approval of an enlargement without demonstrating some harm to them.
We would like to thank the members who attended for their feedback, comments and questions. Your participation is critical to making the new CO&O a success.
For the members who were unable to attend, a copy of the presentation can be found on the PJVA website here.
This was the last early morning session for this season. The EMS will resume in September with a new set of informative, interesting and educational topics. We are always looking for ideas. If you have a topic of interest, please contact Jonathan Cassetta at jonathan.cassetta@cenovus.com or Deidra Garyk at dgaryk@bxe.com
---
GPAC/PJVA Joint Conference Update
The 23rd annual GPAC/PJVA Joint Conference is being finalized. The committee is working on a great day of presentations for November 2, 2016. Interesting to note that the keynote speaker, Ian MacGregor (Chairman, CEO and President of NW Refining), was interviewed for an article in Alberta Oil Magazine last month.
---
JV Accounting Course
Date:
Tuesday, June 28, 2016
Time:
8:30 AM - 4:30 PM
The registration desk opens and breakfast will be served at 8:00 am
Location:
Associations Plus Inc.
Classroom
#600, 900 – 6 Avenue SW
Calgary, Alberta
See the event page here!
---
Golf Tournament Summary
The Annual PJVA Golf Tournament was held for the 2nd year in a row at Inglewood Golf & Curling Club on June 9th. It was a great day for golf and we had over 80+ members participate. The morning shot-gun start made for a good day out on the links. Special thanks goes out to the golf tournament committee who had been planning this networking event for the last several months:
Jonathan Cassetta
Julia Kugelmass
Simone McKay
Graham McLennan
Chris Moody
Scott Renneberg
Scott Wolfson
Despite the economic downturn, a special thanks goes out to all of our Corporate sponsors this year, for which we couldn't put this event on without your generosity. A lot of sponsors have been with PJVA for years and we thank you for your continued support of our great association.
Click here to see sponsors, prize winners and more photos from the event!
---
May Luncheon Summary
On May 19th, Romeo Rojas, Associate at BDP, with an extensive background in international litigation and arbitration gave those in attendance a high-level glance at a some of the treaty-based investor protections afforded by NAFTA, as they relate to the TransCanada's Notice of Intent to Submit a Claim to Arbitration in regards to the handling of the Keystone XL project.
Read the Notice of Intent here!
Following a quick walk through the timeline of events relating to Keystone XL, Romeo gave a short rundown of the "Big 4" articles for investor protection under NAFTA.
National Treatment (Article 1102)
Most Favoured Nation Treatment (Article 1103)
Fair & Equitable Treatment (Article 1105)
Minimum Standard Treatments (1110)
For the most part, these protections are non-discriminatory in nature, and are designed to keep the evaluation of investment applications objective. TransCanada's notice for intent states that the United States failed to uphold all four of the above articles. Romeo speculated that the Most Favoured Nation (Article 1103) claim is likely there as it ties into the procedure for arbitration.
Following TransCanada's Submission of a Claim to Arbitration (which has not occurred as of yet), TransCanada can expect its initial claim of $15 Billion cut quite significantly due to NAFTA's three-year limitation period. As such, the rejection of its first application in 2012 will be out of scope.
Romeo went on to describe the dispute resolution process, which can take approximately three years, and involves three arbitrators, one each selected by the disputing investor (TransCanada) and the Respondent (Government of the United States) and the third acting as Chair, who would be mutually agreed upon.
Interestingly, there is no appeals process and any awards must be enforced by the national process.
Should TransCanada elect to submit their Claim for Arbitration, not only will they be raising the profile of what is already arguably the most highly politicized infrastructure project in the History of the United States (to paraphrase a quotation by Press Secretary John Earnest), they'll be facing a respondent with a 100% batting average.
---
Glossary of Terms
Some of you may be familiar with the PJVA Glossary of Terms while many of you may not be. It is a helpful reference tool for those of you who are relatively new to the JV world and even for the more experienced people who come across a seldom used term or simply a term whose definition may escape you. Click here to access the Glossary of Terms. Note that, in the Glossary, those terms marked with an asterisk (*) indicate terms that may be more fully defined in a particular Agreement.
---
Mount Royal Transition to SAIT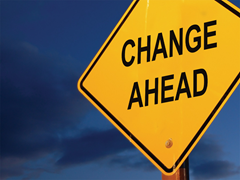 As you all know effective January 1, 2017 Mount Royal will no longer be offering the PJVA Certification Programs. SAIT will start offering their programs effective September 1, 2016 and as such for any students who have not completed their Certificates with Mount Royal should follow the guidelines below to ensure a smooth transition to SAIT.
Transfer Students
Submit an online application
Send SAIT the full program outline including hours of instruction
Submit a transcript of marks, including transcripts demonstrating completion of program admission requirements (transcripts can be obtained from mymru.ca)
Complete the Prior Learning Assessment form and pay the applicable fee.
If you're seeking course credit for work experience, additional documentation will be required.
In order to receive a SAIT credential, you must meet the 50% residency requirement. This means that:
to obtain a SAIT credential, a student must complete at least 50%of the credential's courses through SAIT, and
the student may use no more than a maximum of 50% transfer credit toward that SAIT credential. A SAIT course previously used to obtain another SAIT credential is included in the calculation of the 50% transfer credit.
---
Upcoming Events
June 28, 2016 - JV Accounting Seminar
June 29, 2016 - Pre-Stampede Kickoff Breakfast
---
Social Media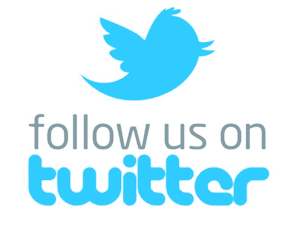 @PJVA
PJVA was incorporated in 1985 to represent individuals and organizations involved in petroleum joint ventures. JVViews is published to keep members informed about upcoming PJVA and industry events, courses and seminars offered and/or sponsored by PJVA and current projects being facilitated by the Association.