JVViews: May 2016 Issue
Editor's Note
JV Administration Update
Fort Mac Donation
May Pub Night
Pre-Stampede Breakfast
Negotiating Fees in a Commodity Price Downturn
Early Morning Discussion Summary
Save The Date: 2016 GPAC/PJVA Joint Conference
Energy Asset Management Summary
Mini Information Session Summary
MRU/SAIT Certificate Program Update
Upcoming Events
Social Media
Member Benefits
Editor's Note
As I stated in last month's JVViews, the PJVA would not be a successful association without the commitment and support of an amazing group of volunteers. These people are busily working behind the scenes on a wide variety of PJVA initiatives, many of whom the members at large may not know about. So we thought, hey, why not get to know them?!  We are therefore happy to introduce a new monthly feature in JVViews titled Volunteers in Action. Each month a PJVA volunteer will be interviewed and profiled so we can all learn a bit more about the people who help make the PJVA a success. And we even have a new volunteer to assist with the new Volunteers in Action article...
Introducing: Risha Tedros
Risha is a PJVA student member and is enrolled in the Energy Asset Management (EAM) program at the MacPhail School of Energy on SAIT campus. She is a member of the EAM Student's Club, serving as Director of Events for 2015-2016 and will be President of the Club for the 2016-2017 term. Through her studies, Risha has developed interests in both Joint Ventures and in First Nations consultations and believes that further exposure to the Joint Ventures world will enhance her abilities and help define a future career path. The PJVA Board is thrilled to have Risha on board as a new volunteer.
Oil Industry Tidbits
1950 -
Interprovincial Pipeline built to transport oil from Edmonton to Superior, Wisconsin. First shipment arrived in Superior in early December.
1951 -
First oil (Mississippian Lodgepole) discovered in Manitoba in the Municipality of Daly.
1951 -
First oil discovered in North East British Columbia at Fort St John.
1953 -
Interprovincial Pipeline extended to Sarnia, Ontario.
1953 -
Trans Mountain Pipeline (oil) completed from Edmonton to Burnaby, BC.
1953 -
Pembina Cardium oil field discovered in Alberta.
1953 -
Midale - First significant oil pool discovery in Saskatchewan.
1955 -
Boundary Lake oil field in BC discovered.
1957 -
Swan Hills, Virginia Hills and Kaybob - first Swan Hills pool discoveries in Alberta.
1957 -
Waterton Mississippian discovered.
1957 -
First gas exported by Westcoast Transmission Company via Vancouver to US markets.
1957 -
First gas exported to Eastern Canada by Trans Canada Pipelines.
1958 -
Clarke Lake, BC discovered (Slave Point gas).
---
JV Administration Update
New! As promised in the April Newsletter
The JV Administration Portfolio Task Force has been diligently working to add to the collection of standardized cover letters and best practices for use by industry. The Task Force is very proud to introduce the newest members of the collection which will be soon found under the Resources section of the website.
Now Available!
CO&O Agreement Template Letters
Unit Agreement Template Letters
Did You Know/Fun Facts/Tips and Tricks
Do you use One Space or Two? Still Can't Decide Whether To Put One Space or Two After A Period? You tap the period key to end a sentence, add a space, and then... another space? A capital letter? Which is correct? Should we care? If you do, read on… here!
Ask a Question/Feedback
Question of the Month
As an Operator, what do I do if a MB Vote Page is returned but not signed by the designated Representative for my CO&O/Unit?
Most companies have gone through many changes in the last year and you may find that different Joint Venture Representatives are now handling different areas and Change of Representative/Change of Operating Committee Chairman letters, amongst all the changes, have been missed being updated in accordance with Clause 201 of Exhibit A of the 1999 CO&O and Clause 401 of the 2003 Unit Operating Agreement. Both clauses stipulate appointing a primary and one or more alternatives.
The first step as Operator would be a courtesy call to the Working Interest Owner to request a Change of Representative letter. The signature on the vote page of the Mail Ballot must match with the named designated representative or named alternatives on record.
If no response is received, the Operator has the right to "deem" the vote because only the designated Representative/Alternative has the authority to vote on behalf of the Owner.
| | | | |
| --- | --- | --- | --- |
| 6 | Chairman of the Operating Committee | Operator | Notice of Chairman of the Operating Committee |
| 7 | Primary and Alternative Representative | Non-Operator | Notice of Company representative and alternate |
Please feel free to send feedback to admin@pjva.ca
In these tough times in our industry you might find yourself feeling a little deflated some days. Continue to strive for excellence!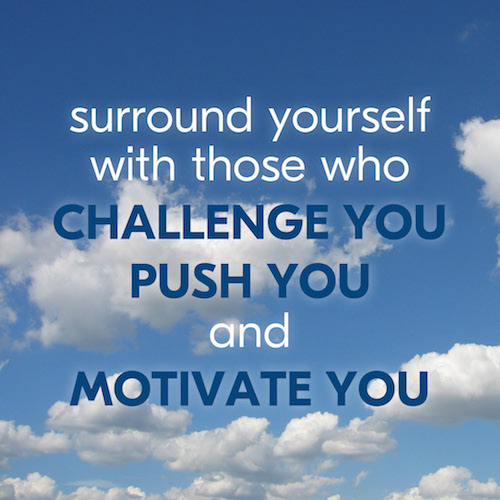 ---
Fort McMurray Donation
As Canadians we understand the importance of working together, helping where needed, and that united we are stronger. Indeed, those Canadian principles are core to the existence of the Petroleum Joint Venture Association. Calgary was the recipient of so much help in the 2013 floods, and now it's time to pay it forward. An army of volunteers are helping in the fight, the relief effort, and in the rebuilding. PJVA knows the value of volunteers, everyone from the Board to the committees is a volunteer. Annually we recognize those volunteers with a gift of appreciation, but in this exceptional time of need for our fellow Albertans in Fort McMurray, the PJVA Board of Directors have donated their individual volunteer appreciation gifts to the Red Cross Alberta Fires Appeal fund. In addition, we will be adding the (confidential) option for all of the PJVA volunteers to do the same with their appreciation gift; if they so desire. Moreover, on behalf of the entire membership, the PJVA association will match those donations up to $2,500. Coupled with the Provincial and Federal matching amounts, that means your individual donation will go 4x farther! If any of our membership wishes to donate, please do so directly through the Red Cross here.
Sincerely,

Josh Carter
Treasurer
---
May Pub Night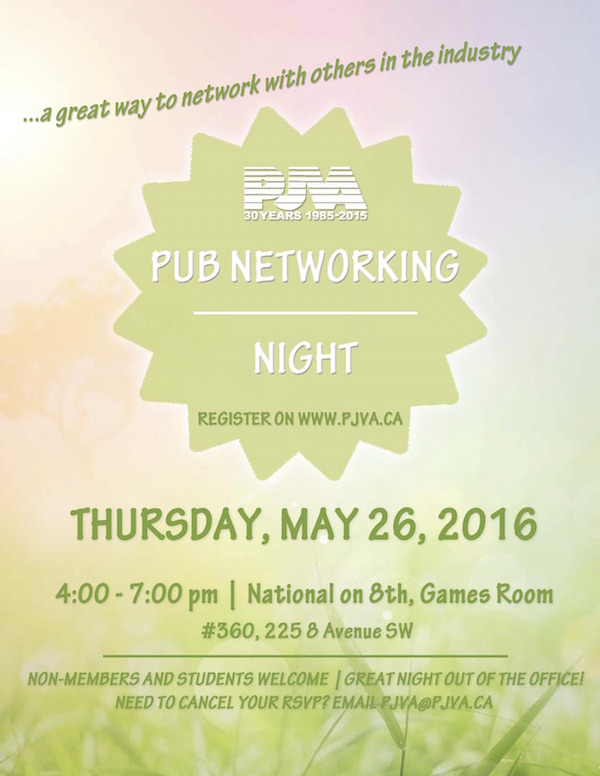 Register online here
See the event page here!
---
PJVA Pre-Stampede Breakfast
Register online here
See the event page here!
---
Negotiating Fees in a Commodity Price Downturn
In this low commodity price environment that we find ourselves in, a common issue in the joint venture world has been the pressure on facility Operators (service providers) to reduce the fees charged for third party services like gas transportation / compression / processing, emulsion handling and produced water disposal. Often there are two sides to every story, and every story can be a little bit different, and, as always, it usually comes down to negotiating.
Here's an example of a situation that will be familiar to many people along with some "food for thought" on how to handle it. A Producer feels that a particular third party service fee is too high. They protest by not signing a service agreement or by failing to pay a Joint Interest billing (JIB). What options exist for the Operator and what options exist for the Producer?
Let's say the facility Operator did a JP-05 fee calculation and is willing (or not) to share that information with Producer. Let us further assume that the Capital Fee calculation used a "Facility Capacity" of 50 Em3/d. However, the third party Producer thinks the Facility Capacity is more like 100 Em3/d. Fundamentally, the thought might be that the Operator is using a "likely" or "possible" maximum throughput in the fee calculation instead of an actual design capacity. Hence the capital fee is two times what it should be (so, for example, $10.00/E3m3 instead of $5.00/m3). The point here is that there can be some difference of opinion in what constitutes a "reasonable" fee calculation.
Typically, between the Capital (Cap) Fee and the Operating Expense (OpEx) Fee, it's the Capital Fee that has the most "leeway", if you want to call it that. It is quite the opposite for the OpEx Fee which is simply the total operating costs divided by total throughput (whether they be estimates or actuals). A third party Producer may not like them, but they can't really debate them. Capital Fees can more subject to interpretation or based on the Operator's opinion, eg. what is the capacity of a pipeline?  What is the replacement value? What is a reasonable rate of return on capital?
If Producer does not like or accept the fees that Operator is proposing, it can become a negotiating point between the two Parties. As is often the case, if Producer steadfastly refuses to pay the fees as set by Operator, then Operator restrict Producer's access to the Facility (unless Producer is unavoidably comingled with Operator's or another Owner's production, then that's another problem). In some cases, if there is a good working relationship between Operator and Producer, Operator can ask Producer what fee they think is reasonable, and a negotiated fee may fall somewhere in between.
Sometimes the negotiation comes down to "who holds the hammer" or "who holds the bigger hammer". If Producer owns the wells 100% and this is their only handling option, then Operator holds the hammer as Producer's wells can be shut in. If Producer is willing to let their wells be shut in and/or has another option to handle their production but Operator needs Producer's production to keep the facility operating (or, these days, to keep it economic), then Producer may hold the hammer.
Ultimately, does an Operator HAVE TO charge fees that a third party Producer agrees are fair and reasonable?  No, they do not. However, they do have to live with whatever consequences that strategy might bring. Whether or not the Operator can actually (or easily) collect on the invoices sent to Producer is a different story for another article.
Kent Black
Grant Feddema
---
Early Morning Session Summary
Wednesday, April 27, 2016
The Early Morning Session held on April 27th was moderated by Lynda MacNeil who is a member of the CO&O Task Force drafting committee. Lynda presented the EMS with the theme being "Pulse Check on Capacity" which was a great overview to the new model CO&O with a particular focus on the Capacity appendix.
Lynda began the presentation by highlighting that the new Capacity Appendix looks very different but the content and the intent is very much the same. She provided a comparison of the 1999 version to the proposed document and described how the appendix has been reorganized where the most key clauses are listed at the beginning of the appendix. Other clauses have been reordered to ensure all related issues are grouped into the same section which will help to provide clarity and reflect the current industry operations. Other key highlights of the presentation are how the new appendix will contain capacity-related definitions. Some of the new definitions include Average Daily Throughput and Actual Operating Capacity. The new appendix will also state the handling ability of the facility/functional unit and will outline methods to re-determine capacity of the facility over its operating life. In addition, it will also define the order of production acceptance and deal with capacity constraints and production cutbacks. The new model agreement will help the parties determine how to proceed when operating conditions change either by utilizing the 'Average Daily Throughput' to manage on a monthly basis or 'Actual Operating Capacity' when looking at the capacity over a longer period of time. Other major changes include defining Non-Owner volumes produced from a source jointly owned with other owners and Non-Owner usage which requires unanimous approval from the owners.
Lynda did an excellent job engaging the audience by starting off the EMS with a white board discussion asking the audience to list common issues that occur with existing CO&O agreements. This was very effective as it led to an open discussion between Lynda and the attendees and kept the audience very interested in the presentation.
The next Early Morning Session will be held on Wednesday, May 25th and the CO&O task force plan on presenting their 4th CO&O update. Possible topics could be Enlargements and Alterations, Dispositions and Changes in Operatorship. We will see everyone at the May session!
---
Save the Date: 2016 GPAC/PJVA Conference
The 23rd Annual GPAC/PJVA Conference will be held on Wednesday, November 2 at the Petroleum Club. The theme of this year's conference is "The Road to Recovery". The conference committee is securing speakers from industry, media, and academia to talk about downturns in oil & gas industry and how to prepare for the next upswing.
The keynote speaker has already been confirmed. We are pleased to have Ian MacGregor, President, Chief Executive and Board Chairman with North West Upgrading Inc., and Enhance Energy Inc. Ian will provide details on the $8.5 billion refinery being built by NW Upgrading in Sturgeon County (45 km northeast of Edmonton) as well as Enhance Energy's project to build the world's largest carbon capture and storage project using CO2 for enhanced oil recovery.
As usual the conference will be a one-day event. Breakfast, lunch, and a post-conference networking social will all be included in the admission fee. Exact costs for admission and sponsorships will be finalized by the conference committee by Q2. Early rates will be offered to encourage our members to attend what will be another educational day.
---
Energy Asset Management Summary
Energy Asset Management students compete in front of Energy Dragons

On April 20, 2016, SAIT's MacPhail School of Energy hosted the Energy Asset Management (EAM) Capstone Project Showcase and first-ever Energy Dragons Competition. The event brought together 25 judges from the energy sector who evaluated 20 innovative student research projects. The projects focused on innovative solutions and technologies that can improve companies' efficiencies and operational excellence. The students have conducted more than 60 interviews with industry experts, politicians and policy-makers, and integrated asset life-cycle and Alberta Energy Regulator Directives into their research topics. The top 9 capstone projects were presented to a panel of industry judges from Shell Canada, Alberta Energy Regulator (AER), Centre for Energy Asset Management Studies (CEAMS), and Canadian Association of Petroleum Land Administration (CAPLA) in the Dragon's Den format. The teams competed for the top two prize spots.
The first cash prize of $3,000 donated by Shell Canada was received by the Canadian Pipeline Advocates (CPA) team. CPA is a not-for profit, grassroots association with the mission to educate the public on the benefits of Canadian pipelines. They will be offering free courses to the general public, schools and universities. They are planning to facilitate dialogues between the industry and general public to help break down common stereotypes about the pipelines. Their project has caught the attention of the MLA of Chestermere - Rocky View, Leela Sharon Aheer, who attended the event to learn more about the projects. MLA Aheer has invited the Pipeline Advocates group and the instructors to present the project at the legislature.
The second winning project was on Solar Enhanced Oil Recovery, which is a modified version of Steam-Assisted Gravity Drainage (SAGD). The group won a $2,000 cash prize donated by CEAMS. The objective of the project was to understand if this technology is more efficient than conventional enhanced oil recovery (EOR), and if it could potentially be implemented in Alberta. The team concluded that Solar EOR cannot fully replace the conventional method, but can work in conjunction with it by using Solar EOR during the day and regular SAGD during the night or when the sun's energy is not sufficient. The team believes this technology will be introduced within Alberta in the next 20-30 years.
Angela Boston-Nichols, Team Lead for Surface Land at Progress Energy and one of the industry judges at the event said, "It was an enjoyable experience to be a part of the Showcase... I had the opportunity to visit all of the stations and was particularly struck by the creative thinking that these students exhibit as well as their enthusiasm about their projects… I'm impressed with the diversity and incorporative thinking this program provides the students."
SAIT's Energy Asset Management is a two-year diploma program that focuses on the integration of five core areas in the petroleum industry that are involved in the asset management life-cycle:
Mineral and Surface Land
Well and Facilities Asset Management
Joint Venture
Production Accounting
Operations Accounting
To find out more about the program, please visit www.sait.ca
Quotes from Winning Teams: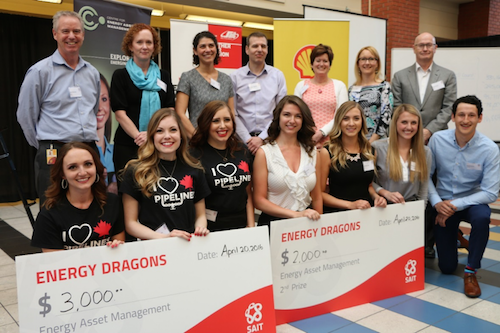 Casey Amatto, 2nd year EAM student, member of the Canadian Pipeline Advocates team - 1st prize
"The process leading up to our Capstone presentation has been exciting, innovative, challenging and most of all, rewarding. The creation of the Canadian Pipeline Advocates came to be thanks to the dedicated instructors and staff within the MacPhail School of Energy and our mentors that guided us through this journey. At times we felt like the stress and work would never end but with strength and dedication our project turned into a huge success. Although we were faced with many challenges along the way, we were able to combine our strengths and weaknesses and overcome every hurdle that came our way. A huge thanks so Shell and CEAMS for the donations. This was a huge incentive for us to put our upmost energy into this project. This experience is one that we will carry with us in our future education and career endeavours. We are proud to be a part of the Energy Asset Management Graduating Class of 2016."
Jade Kirk, 2nd year EAM student, member of the Solar Enhanced Oil Efficiency team - 2nd prize
"Being a part of the very first "Energy Dragons" is an accomplishment all on its own, but winning second prize made us feel like the hours we put into making our project great, was all worth it. Even though it was nerve-racking at first, our knowledge base and all of the help we received from our instructors (Dave and Peter) and our mentor (David Babich) really helped us to get through our presentation confidently, and overall contributed to our success. It was very fulfilling to be able to educate people from industry about a technology they had never heard of before. From the Dragons, to the people who were just browsing the showcases on the floor, we couldn't have asked for a better group of people to present to. Everyone was so kind and genuinely interested, which made it easier for us to demonstrate our knowledge."
---
Mini Information Session Summary
We had a very informative mini information session on May 4th on the "Pad Site Sharing Agreement" which was presented by the PJVA-CAPL joint task force members Michael Bruch, Lorraine Grant and Jim MacLean. The presenters explained how the industry is drilling increasingly from shared well pads where wells or facilities are not held in common interests. This has created a need for an industry pad site sharing agreement to manage both the shared surface rights and the related shared facilities serving the pad wells. The first industry draft of the 2017 Pad Site Sharing Agreement is now available on the PJVA website. The joint task force intention is to finalize the document in Q2 of 2017, so that it is available for the 2017-18 winter drilling season. Please forward all comments to michael.j.bruch@conocophillips.com by July 15, 2016 so that the task force committee is well positioned to be able to issue a second draft in early fall. Thank you to all who attended.
---
JV Certificate MRU/SAIT Update
We have made a tough decision this year to depart from our certificate program currently being offered at Mount Royal University effective December 31, 2016. PJVA's decision was not easy as we have valued our relationship with MRU through the years.
These courses will still be offered through the eStudies program via pjva.ca. In September 2016, we expect to roll out a new form of program with SAIT.
Notice to Students
If you are currently enrolled in our programs at MRU, you will have until the end of 2016 to complete your certificate through MRU. If you enroll in courses any time in 2016, be sure to speak to the school and leave yourself enough time to be able to complete the requisite courses in the program by December 31, 2016. The PJVA Board is working with SAIT and MRU to help ensure a smooth transition.
Please find a link to our e-studies page here!
---
Upcoming Events
May 25, 2016 - Early Morning Discussion
May 26, 2016 - Pub Networking Night
June 1, 2016 - PJVA Seminar: JP05 Workshop
June 9, 2016 - Golf Networking Event
June 29, 2016 - Pre-Stampede Kickoff Breakfast
---
Social Media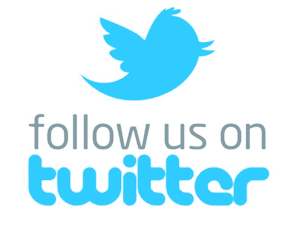 @PJVA
---
Member Benefits
Don't forget to check out the Resources link of the website for Member Benefits.
---
PJVA was incorporated in 1985 to represent individuals and organizations involved in petroleum joint ventures. JVViews is published to keep members informed about upcoming PJVA and industry events, courses and seminars offered and/or sponsored by PJVA and current projects being facilitated by the Association.