May 2017
Editor's Note
April EMS Summary
May PASC/PJVA/GPAC Joint Luncheon
Spring Pub Night
28th Annual Golf Networking Event
June PJVA/PASC Joint Luncheon
Volunteers in Action
---
Editor's Note
There are two very interesting joint PJVA/CPAC/PASC Luncheons coming up on May 24 and June 12 that you should seriously check out. Also this month is the final Pub Night of the year (the PJVA year, that is), on May 25. Come for a cold beverage on a rooftop patio in the blazing sun (hopefully...maybe), catch up with some friends and make some new ones. See the details for all of these events in this newsletter.
And now, your Oil Industry Tidbits:
2000
First gas production from Sable Island, the first Canadian offshore gas development.
Renaissance Energy merged with Husky Oil to form Husky Energy Inc.
World Petroleum Congress held in Calgary amid tight security.
(September 20) Oil price peaked at $37.40 (WTI US$), highest since the Gulf War.
Aurora Mine opened at Syncrude – 1st remote oil sands mine.
(December 1) First shipment of gas on Alliance Pipeline.
(December 11) Spot price for Alberta gas closed at a record $16.95 (Cdn) per gigajoule.
(December) Differential between light and heavy oil reached $21.46 per barrel ($40.86 for light oil, $19.40 heavy oil).
A record 21,967 well licences were issued in Canada during 2000.
2001
(January first week) A record 597 rigs drilling in Western Canada.
(May 29) Conoco Inc. offers $9.8 Billion for Gulf Canada Resources Ltd.
(July 11) Alberta land sale brought in $125.54 Million – the largest land sale in Alberta history.
(July 11) Irving Oil announces plans to build an LNG receiving terminal near St John, New Brunswick.
Record year for all Canadian Land. $1582 Million sales + $562 Million in work commitments.
First year that bitumen production (271 million bbls) exceeded conventional crude production (264 million barrels) in Alberta.

Kent Black
Publicity Director 2017
---
April Early Morning Session Summary
April 26, 2017
2017 CAPL Property Transfer Procedure
The Early Morning Session held on April 26 was moderated by Jim Maclean Mineral Land Asset Management at Repsol Oil & Gas Canada Inc. Jim is the committee chair and principal draftsman of the 2000 and pending 2017 CAPL Property Transfer Procedures. He has also been the principal draftsman of the 1990, 2007 and 2015 CAPL Operating Procedures and the 1997 and 2015 CAPL Farmout & Royalty Procedures, and is actively involved in the creation of the pending 2017 PJVA-CAPL Pad Site Sharing Agreement.
At the EMS, Jim presented to the audience on how the update reflects the need to modify the 2000 document based on industry's experiences and concerns. It also reflects a major change in focus in order to broaden the use of the document. He explained how the 2017 document was designed around the typical vanilla low to modest value transaction for which users want to optimize transaction efficiencies by making simple transactions simple again. The EMS focused on demonstrating the potential efficiencies that could be gained by using the 2017 CAPL Property Transfer Procedure for the transaction types for which it is designed in the context of a review of several sample case studies. The review offered helpful insights about A&D processes for JV personnel who would be involved in transactions or who wish to learn more about transaction flows by reviewing the annotated version of the document and the other associated materials available on the CAPL website.
Jim did an excellent job reviewing the new procedure which generated several questions and great discussion with the audience regarding handling JV issues that could arise during a transaction. His outstanding presentation skills and thought provoking questions kept the audience engaged and his use of specific examples of common JV disputes that could arise in these types of property transactions made if for a very successful EMS. The PJVA members really enjoyed the EMS and we were very lucky that Jim, such an experienced and knowledgeable industry leader, was able to volunteer his time to present to us.
On another note, CAPL issued the second draft of the update to the 2000 CAPL Property Transfer Procedure in late January. The third draft will be presented to industry for review in late spring, and CAPL endorsement is expected in October. PJVA is represented directly on the Committee by Paul de Villenfagne as the PJVA Liaison.
The next Early Morning Session will be held on May 31 which will be the last EMS of the season before the summer break. We are still looking for suggestions on topics/speakers for the next session so please contact me directly with any ideas.

Jonathan Cassetta
EMS Director 2017
---
May PJVA/GPAC/PASC Joint Luncheon
May 24, 2017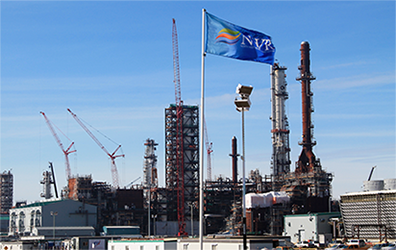 Carbon Capture, Storage and EOR – NW Redwater's Sturgeon Refinery & the AB Carbon Trunk Line the world's largest carbon capture and storage project
We've added discussion of the North West Redwater Sturgeon Refinery to our May 24 luncheon.
Together, the NWR Sturgeon Refinery and the Alberta Carbon Trunk Line are an oilsands value-adding project producing ultra low sulphur diesel from bitumen and a reliable, affordable source of CO2 source for EOR for Central Alberta wells. This project is in its expansion phase creating jobs for Albertans – 6,000 in construction and 250 in operations.
The CO2 sourced from North West Redwater's Sturgeon Refinery and Agrium's Facilities will be delivered via the Alberta Carbon Trunk Line to Central Alberta for EOR to be injected into depleted oil reservoirs.
The ACTL will act as a CO2 solution to industrial facilities looking to reduce their GHG footprint. At full capacity, it will be the world's largest carbon capture and storage project capable of storing 14.6 million tonnes per year, the equivalent to removing every car in Alberta off the road. It will help Producers add another 10 per cent or more to production profiles at their wells, while trimming their emissions profile.
Speaker
Ian MacGregor
Chairman of Enhance Energy Inc. and Chairman of NW Refining Inc.
Date
May 24, 2017
Time
11:30am – 1pm
Location
Calgary Petroleum Club
Devonian Room
319 – 5 Avenue SW
T2P 0L5
---
Spring Pub Night
May 25, 2017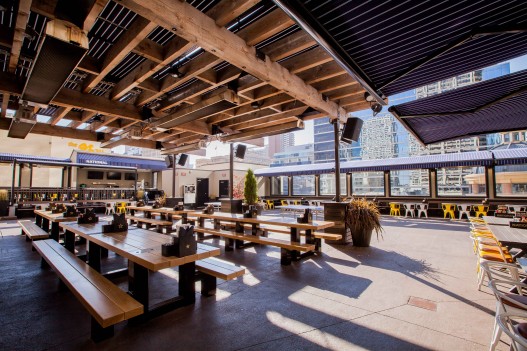 Stay connected and network!
Join us for our last pub networking outing until fall, this year!
Date
May 25, 2017
Time
4pm – 7pm
Location
Rooftop Patio – National on 8th
#360 – 255 8 Ave SW (Scotia Centre)
T2P 2W3
---
28th Annual Golf Networking Event
June 8, 2017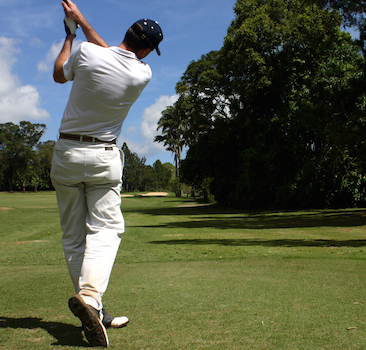 Celebrate the 28th Annual Golf Networking Event on June 8, 2017 at Inglewood Golf & Curling Club!
Breakfast is included this year, so be sure to check in at 7:30am!
Register before May 15 to qualify for door prizes!
Location
Inglewood Golf & Curling Club
19 Gosling Way SE
(off 19 St SE)
T2B 3V7
Time
Breakfast and sign-in starts
7:30am
Shotgun Start
8:30am
Fees
PJVA members
$115 (plus GST)

Non-members
$135 (plus GST)

Dinner
$40 (plus GST)

Club rental
$45 (plus GST)
Call (403) 800-6614 to arrange

Fee includes green fees, driving range, power cart, lunch and prizes!
If your company has merchandise to donate, please contact the office.
Cash bar only.

Deadline
June 1, 2017
---
June PJVA/PASC Joint Luncheon
June 12, 2017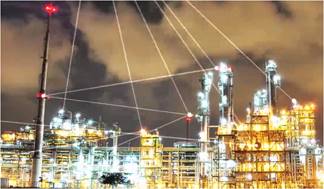 The Third Wave of Digitization – Coming to the Oil and Gas Industry
In just a short time cloud computing has been revolutionary for business.
In many industries, this new paradigm has transformed how we work, giving us the power and information we need to be productive almost anywhere, while at the same time helping to reign-in ballooning IT costs.
So is this just technology for technology's sake or are there some real benefits to cloud computing for Oil and Gas?
The Digital Oilfield is already here – what will the next five to ten years look like?
AI – autonomous self driving trucks in oilsand mining operations
Unmanned aerial vehicles surveying pipelines for leaks
Thousands of mini sensors measuring fugitive emissions around facilities or floating through pipelines pre-empting leaks
Machine operators becoming robot conductors
Rapidly expanding needs for analysts to interpret and leverage the deluge of info in Big Data
Predictive AI security analysis seamlessly protecting information assets
Negotiations impacted by immediately available predictive analysis and demands for all partners to implement the same and trust the information?
Speaker
Brad Bechtold
Director of Cisco Canada's Oil and Gas Vertical Business
Date
June 12, 2017
Time
Registration
11:30am
Presentation
12pm
Location
Calgary Petroleum Club
Devonian Room
319 – 5 Avenue SW
T2P 0L5
---
Volunteers in Action
Written by Risha Tedros, Energy Asset Management Student, SAIT
The Petroleum Joint Venture Association (PJVA) highlights the extraordinary efforts and contributions of select members in the appreciation piece, Volunteers in Action. In the November edition, Trudi Thomas was recognized for her ability to immerse and establish herself within Joint Venture. At PJVA, our members epitomize the dexterity, adaptability and willfulness needed to create harmonious relationships within their respective organizations and our association. The Volunteers in Action articles commend the knowledge, experience and achievements of these volunteers. Our intention is to introduce and connect our volunteers with both industry and PJVA members, and to highlight their commitment to PJVA.
Kevin Johnson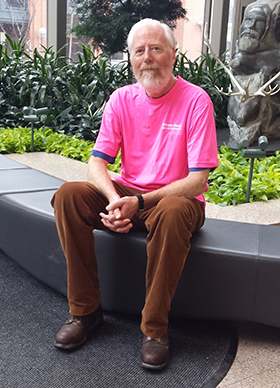 Kevin Johnson, Contractor, with Husky Energy Inc. (Husky) has been a PJVA member since its inception, and has an extensive career within the oil and gas industry. In his current role at Husky, Kevin oversees joint venture, advisory agreements, and allocation and measurement concerns.
Husky (Energy) is one of Canada's largest integrated energy companies.1 This global organization has a complex portfolio, and has specific areas to expand their business. These growth pillars include the Asia Pacific region, Oil Sands and the Atlantic Region. Kevin regards the development as encouraging and comforting, referring to arising employment opportunities.
As a corporation, Husky values social responsibility. Their ability to build successful business relationships is based on their ethics and consideration for communities, environment and stakeholder engagement.2 Their corporate principles are aligned with joint venture foundations of working alongside partners, and contributing to the ethical framework by maintaining interests, enterprises or projects.
Kevin describes his experience at Husky as an opportunity to step into a teacher role. He has combined his previous consulting knowledge, work and volunteer backgrounds to create a strong client-base, and meaningful friendships along the way. Kevin's role entails being the liaison amongst joint venture representatives, analysts, administrators, supervisors and business units, which includes: operation and development engineers, production and joint venture accountants and lawyers.
Kevin is a Mechanical Engineer graduate from the University of Alberta. His first role in industry transitioned him from Edmonton to Calgary, and described his leap of faith as a journey paved with gold. His consulting work connects the bridges of oil and gas disciplines. Kevin arranges joint venture and advisory agreements, oversees conflict resolutions and, specifically, manages allocation and measurement. To be successful, Kevin emulates leadership qualities, utilizes effective communication skills, understands the roles and expectations of the team and administers his production and contracts knowledge.
Personal Interests
During his personal downtime, Kevin enjoys bicycling, canoeing, sailing, camping, and playing guitar. He and his wife are very active outdoors, and are volunteers with Park Canada. They provide the national park with data collected on trail conditions and hiker experiences.
In addition, they house two types of tropical fish species, which are the Chinese Long Fin White Cloud Mountain Minnows, and Indonesian Fresh Water Shrimps.
Onwards of six years, Kevin tutors students (grades 1-12) through his church. The community has coined the homework club as Learning Thursday's Club.
PJVA Involvement
Previous to his current role, Kevin was an Operations Engineer and involved with oil and gas marketing for 17 years. His initial role in joint venture was, formerly, Dome Petroleum as a Joint Venture Engineer. This tenure involved joint venture application and reservoir engineering. Although, Kevin amusingly portrays stumbling into joint venture, he has been a proud and active member of PJVA since its commencement.
His lasting commitment to PJVA is certainly praiseworthy. Kevin's volunteer positions extend from Communication, Board of Director to support the website development and JV Views newsletter; to developing and teaching the Allocation Exhibit Implementation Course with Brian Zimmer. The Measurement and Allocation course has been well received in industry and is currently taught at the offices of PJVA, through the PJVA, Petroleum Accountants Society of Canada (PASC), and Canadian Association of Petroleum Production Accountants (CAPPA). In these volunteer roles, Kevin assumed the responsibilities to guide, mentor and provide a standard model to help professionals across industry.
Kevin continues to support PJVA by teaching the Measurement and Allocation course, and expanding his classroom involvement to the Joint Ventures Certificate of Achievement at the Southern Alberta Institute of Technology (SAIT).PJVA is an association that promotes continuous betterment of their members by promoting joint venture learning and opportunities to network. Kevin recommends individuals "get involved by volunteering, teaching, and broadening their network even before employment. This could be done by joining a committee, getting to know people, sharing their knowledge, and becoming active by shadowing". The benefits Kevin experienced, in training others, was pursuing his interest in teaching, maintaining employment, and expanding his network and potential of contract opportunities. He states, "by getting involved in teaching and volunteering it has broadened my network and created job opportunities."
PJVA has been a vessel to promote and teach accepted practices of measurement and allocation. Another consideration is the method that the information is presented to make the content more interesting. After completing the adult educator certificate training at Mount Royal, Kevin and Brian Zimmer developed the game students play to apply their knowledge called, Gigajoule (GJ) Pursuit. The game is based on the measurement and allocation of gas and the purpose of the game is to experience the losses and gains in your share of production from the well to the outlet of the gas plant. Students (companies) will work through their gains and losses, and the winner is determined by the person with the most amount of product to sell. The game enables students to continue learning and engages them in a fun, fresh way.
Education has been monumental to Kevin by creating significant connections, and providing a platform to express his niche of teaching. Educational courses offered to SAIT students and members will provide PJVA with endurance to weather difficult economic times. The association has been fortunate to have an instructor who is passionate and ensures the professional achievement of his students through his courses. His commitment to PJVA is certainly an asset and provides direction for the society to grow. Kevin affirms that teaching requires perspective. He is able to ascertain these teaching qualities in joint venture relationships. Kevin states, "A good agreement is an agreement you would like on the other side." He embodies fairness, and characteristics of a leader. His contributions to industry, PJVA and influences on students are essential to highlight in our members. PJVA is appreciative of the continuous and invaluable efforts of Kevin Johnson.
References
1. Energy, H. (n.d.), About Husky, Retrieved from www.huskyenergy.com/abouthusky
2. Energy, H. (n.d.), Social Responsibility, Retrieved from www.huskyenergy.com/socialresponsibility
---
Upcoming Events
May 24, 2017 – GPAC/PJVA/PASC Joint Luncheon
May 25, 2017 – Spring Pub Night
May 31, 2017 – Early Morning Discussion
June 8, 2017 – Annual Golf Networking Event
June 12, 2017 – PJVA/PASC Joint Luncheon



PJVA was incorporated in 1985 to represent individuals and organizations involved in petroleum joint ventures. JVViews is published to keep members informed about upcoming PJVA and industry events, courses and seminars offered and/or sponsored by PJVA and current projects being facilitated by the Association.