April 2018
Who's on Board?
PJVA Board of Directors Call for Nominations
PJVA/PASC May 17, 2018 Luncheon
June Luncheon
29th Annual Golf Networking Event
24th Annual GPAC/PJVA Joint Conference
Consider a Corporate Sponsorship with PJVA?
---
Who's on Board?
In response to some interest from our Membership about our Board Members and their roles, JV Views is proud to present a new series that takes a look at the Life of a Boarder, entitled "Who's on Board?". This month, we are featuring our Marketing Portfolio, John Downey. To give you some background on the PJVA Board, we are charged with oversight of this nonprofit association. There are 16 seats at the Boardroom table, representing 600+ members, 100+ volunteer committee members, and plenty of goals to execute on annually. We each volunteer ~20-40 hours a month in our roles.
We hope you enjoy learning about your Directors, the waters they navigate in their volunteer position, and why they chose to volunteer to lead PJVA.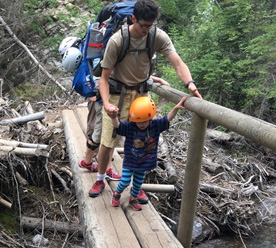 John Downey
Marketing
Tell us about yourself:
I am a young JV professional and father of two. I began a JV admin with ConocoPhillips in 2011 and have officially and unofficially worked the roles of administrator, contract analyst, business analyst and representative over the past 7 years. During that time, I have completed an MBA through the university of Calgary and taken on a minor spokesperson role for the Calgary Health Trust in their fundraising efforts for an expanded neonatal intensive care unit at the foothills hospital. At the moment I am spending the majority of my out-of-office time with my family on the magic carpets at Winsport, or once the snow melts, setting up a rope for my kids at one of the many sport climbing locations in the bow valley.
When did you get involved on the PJVA Board and why?
I initially became involved in the PJVA Board in the fall of 2017 to continue to develop my JV network throughout Calgary, and to help steer the PJVA through a transition from the "old guard" of JV professionals to the younger generation of reps, analysts and admin.
Tell us about why you like the challenges of the joint venture business?
Among the more satisfying aspects of JV is the breadth of its involvement in industry. From inception to reclamation it seems that a JV professional is involved in some aspect or another. Additionally, the dynamic nature of our industry keeps the job fresh and continually evolving.
Tell us about your portfolio at PJVA and the progress you have made over the last year or two?
Having taken on the portfolio in September of this year, the major effort has been directed towards the PJVA's taking the JV Certificate in-house. Now being offered at the offices of Associations Plus, we have enjoyed the flexibility this move has afforded the PJVA and its membership.
Best advice you ever received?
Happy wife, happy life.
---
PJVA Board of Directors Call for Nominations
Are you an active PJVA member who is looking to contribute more to our association and industry? Are you passionate about petroleum joint ventures and want to make a difference? If so, then we encourage you to volunteer! Volunteering is a great way to be engaged within industry and impact change and improve JV business.
The PJVA Nominations Committee is looking for new volunteers to fill the following Portfolios on the Board of Directors for the 2018-2019 fiscal year:
Publicity Director: responsible for all PJVA communications within membership and industry through social media, website and the JV Views monthly newsletter.
Administration Director: responsible for representing and support of the JV Administration discipline within industry through training and development and improvement of best practices and templates.
Membership Director: responsible for membership engagement through volunteer coordination and social events organization as well as new member prospecting through industry engagement.
Treasurer Director: responsible for monitoring and maintaining a balanced budget for the fiscal year on behalf of the PJVA.
Marketing Director: responsible for establishing an annual marketing budget and marketing plan in coordination with Treasurer and various Directors on the Board to support the various educational and social directives of the PJVA.
For more information on each of these roles, and how to apply, please visit the PJVA Volunteer Opportunities Page.
Richelle Lindsay
Vice-President, PJVA
rlindsay@crescentpointenergy.com
(403) 767-6944
---
PJVA/PASC May 17, 2018 Luncheon
As the Alberta government moves forward to mitigate the financial risks of the Kinder Morgan expansion, it is also moving on the second phase of the Petrochemicals Diversification Program. $500 million in loan guarantees and grants have been offered to create a Petrochemical Feedstock Infrastructure Program, a program that is creating a fertile environment for Midstream development in Alberta. Where will it take us? In this atmosphere of opportunity, midstream business is taking on new dimensions and how are these new business arrangements adequately captured in legal documents and commercial agreements?
Join us for a presentation on "Recent Developments in Western Canadian Midstream Commercial Arrangements"- a presentation on the most recent innovations in the midstream sector in Western Canada with speaker Graham Baugh, Lawyer, Senior Legal Executive and Energy & Infrastructure JV Consultant. A comprehensive overview of the evolving types of midstream transactions and commercial structures and the main concerns of the parties from the unique combination of a legal and a joint venture perspective.
Thursday, May 17, 2018 - 11:30 am – 1:00 pm at The Calgary Petroleum Club
---
June Luncheon
BLOCKCHAIN for Energy and IBM Watson - Learnings from Oil and Gas Industry applications
The energy industry is not only one of the largest industries in the world; it is also one of the most complex. The processes of exploration, drilling and completions, transportation and energy trade involve thousands of companies from international supermajors to one-person operations tied together in complicated supply chains. It demands elaborate networks to take the hydrocarbon molecules from reservoir to consumer. It is one of the world's most regulated industries entailing detailed production and transportation monitoring, environmental and safety directives, and royalty and tax settlements. Blockchain, the distributed digital ledger, offers a means to simplify and increase the efficiency of virtually all those processes. A significant aspect of Blockchain is Automated Smart Contracts that promote touchless interactions across process chains which are of particular interest to Joint Venture, Land , Legal and Accounting professionals alike. Join us for a panel of Industry representatives discussing BLOCKCHAIN For Energy using IBM Watson.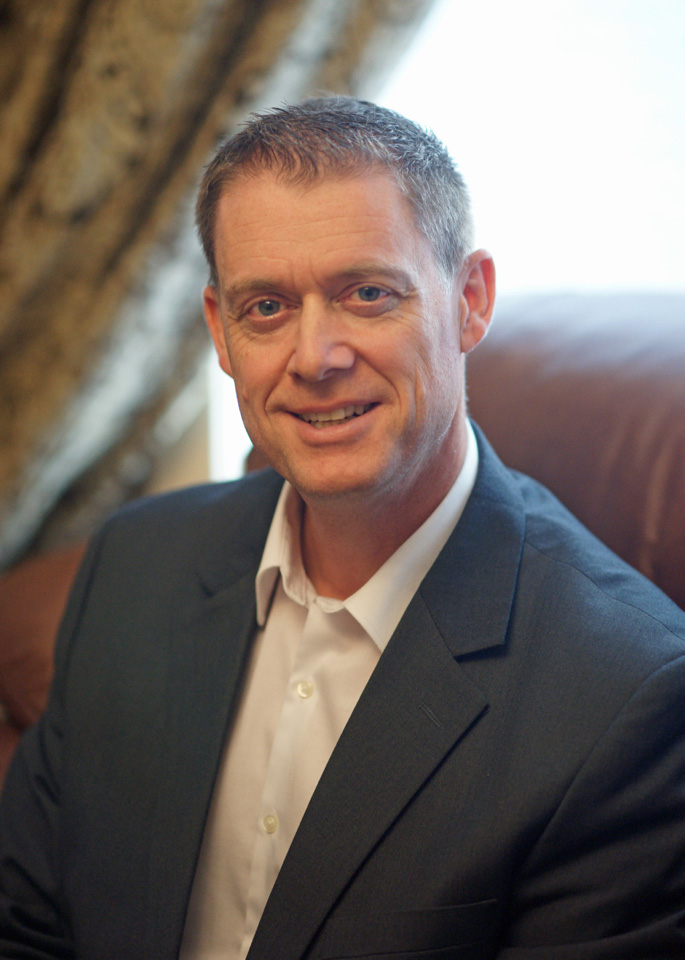 Speaker:Panel Leader-Dr Tim Workman, CD, MDE, EdD, from IBM's Natural Resources Solution Centre.
Dr. Workman currently leads IBM's Natural Resources Solution Centre, headquartered Calgary which is a specialist industry team within IBM focused on enabling operational improvements to performance, productivity, and safety for oil, gas, and mining companies. He initially served as the Program Director for the Watson for Natural Resources Innovation Program before moving into the leadership role for the NRSC. The NRSC is currently focused on expanding its collaborative, applied research consortium of regional and global oil and gas clients, which is using advanced IBM Watson capabilities to improve operational performance. Tim holds a Masters' Degree in Distance Education and a Doctorate in Education, and is a recognized thought-leader in transformational learning for both people and organizations.
Date:

Thursday, June 21, 2018

Time:

11:30 am – 1:00 pm

Location:

Calgary Petroleum Club
319 – 5 Avenue SW
Devonian Room

Register:

Click here to Register
---
29th Annual Golf Networking Event
Date:

Wednesday, June 6, 2018

Time:

Breakfast & Sign-in Starts 7:30 am
Shotgun Start 8:30 am

Fees:

PJVA members
$105 (plus GST)

Non-members
$135 (plus GST)

Golf Club Rentals
$45 (plus GST)

Call (403) 800-6614 to arrange

Location:

Inglewood Golf & Curling Club
19 Gosling Way SE
(off 19 Street SE)

Register:

Click here to Register
---
24th Annual GPAC/PJVA Joint Conference
The 24th annual GPAC/PJVA Joint Conference will be held on Tuesday, October 30, 2018 at the Calgary Petroleum Club. The conference provides members and other petroleum professionals the opportunity to watch a variety of presentations from industry experts and partake in networking activities with colleagues. The theme this year is, "Resilience Through Diversification", and we look forward to a day of education and engagement.
The conference organizing committee is very pleased to have secured Ian MacGregor – Chairman, President & Chief Executive Officer of North West Refining – as a keynote speaker for this year's event. In addition to Ian, speakers from Pembina Pipeline, Altagas, Bennett Jones LLP, Price Waterhouse Cooper, and the Alberta Energy Regulator are slated to present at the conference. A complete schedule will be posted on the conference web site in April.
GPAC and PJVA members will again be offered Early Bird rates to attend the conference this year. Details on sponsorship opportunities will be posted on the conference web site, and corporate tables will be available for companies wishing to send a larger contingent of representatives.
PJVA members will be emailed a link to the conference web site in the near future. Further information on event pricing, speaker bios, and event sponsors will be provided.
Brad Hodges
Conference Director
---
Consider a Corporate Sponsorship with PJVA?
Is your company interested in a Corporate Sponsorship of PJVA? Do you know the benefits of being a Corporate Sponsor?
Click here to learn more. PJVA is always looking for opportunities to partner with Calgary corporations.
For further details please contact Scott Wolfson – PJVA Director or Connie Pruden at the PJVA office.
---
Upcoming Events
Joint Venture Analyst Level 1
May 1 – 24, 2018
PJVA/PASC Joint Luncheon
May 17, 2018
Early Morning Discussion
May 30, 2018
Joint Venture Analyst Level 2
June 5 – 28, 2018
29th Annual Golf Networking Event
June 6, 2018
PJVA Luncheon and Elections Meeting
June 21, 2018
June Luncheon
June 21, 2018



PJVA was incorporated in 1985 to represent individuals and organizations involved in petroleum joint ventures. JVViews is published to keep members informed about upcoming PJVA and industry events, courses and seminars offered and/or sponsored by PJVA and current projects being facilitated by the Association.