---
2018 – The Year in Review
As 2018 draws to an end, it's only natural to look back and reflect what the year has brought to us. At PJVA our fiscal year doesn't coincide with the calendar year, so the Board is halfway through the 2018/2019 fiscal year.
As with many of the past few years, 2018 has presented some difficult and substantial obstacles, and as always, our Association has risen to the challenge head on and found many brilliant solutions. From streamlining our "brand" to bringing our educational courses "in-house", it has been an awesome journey. The economy has also presented its own unique challenges. Western Canadian Select crude oil is heavily discounted continuing to make the Canadian (Western) energy industry a difficult sector for profits.
At PJVA, it is one of our missions to make the companies we work for as profitable as possible by paying attention to the details of the day-to-day operations governed under our agreements. It is also extremely important to ensure that those documents we rely on are as up-to-date as possible and much work has and is taking place towards that very goal. This year has seen the presentation of the new Pad Site Sharing Agreement (PSSA) which is vital in the governing of multi-well, multi-Owner well pad sites.
The new CO&O Agreement is nearing completion and the Gas Handling, Emulsion Handling and Contract Wells/Facilities Operating Agreements will all be released in the near future after going through some required updating.
With a continued mission and focus on education, we saw an excellent variety of luncheons on topics from Petrochemical Development to NAFTA impacts on Canadian Competitiveness. We also held our annual joint conference and a number of educational session and seminars.
Our well-attended annual Stampede event and Golf tournament provided great opportunities for valuable networking and fun with membership and peers from other associations.
Our annual Holiday Social, was held on November 29, 2018 at The Calgary Petroleum Club.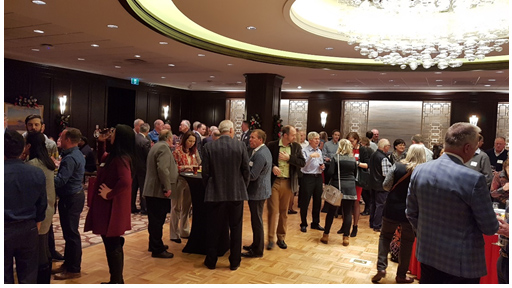 We enjoyed seeing everyone there to celebrate the festive season with friends and colleagues. Also scheduled was the PJVA's Facilities 101 December 3-6, 2018 at the PJVA office and the CO&O Draft #1 Overview on December 5, 2018 at the ConocoPhillips Auditorium. We are glad that many members signed up.
---
November PJVA Luncheon Summary - "Back Office Automation: BOTS, A.I., and Smart Contracts"
The November 15 PJVA luncheon featured a presentation by Dave Howden, Business Development Leader at Red Dog Systems Inc. who has been involved in the design, implementation and support of Oil & Gas Accounting, Land and Production Accounting systems for 34 years. Red Dog Systems was started in the year 2000 and Dave has been specializing in the electronic exchange of back office information between Operators and their Partners in the oil & gas business with the EnergyLink web site for eighteen years now. At the luncheon, Dave shared his insights and perspective on the development of digital technologies designed specifically for the Energy Industry. He observed that the producer companies he has worked with stress the importance of building change over a period of time and stated that there is a preference for slow, evolutionary change as Tech changes in O&G seem to take time to be proven and accepted. He questioned the relevance of the Silicon Valley 'Fail Fast, Fail often' Mantra in an industry that is wary of costs associated with new applications. Most importantly, he clarified the meaning of a current buzzword - "Smart contracts":
"A "smart contract" is really a set of computer programs designed to automatically execute certain transaction steps, provided certain conditions are met. It's not so much a contract, in the legal sense, as it is a way to execute a transaction, using software." (Richard Stobbe, Field Law, October 2018, The Medium)"
He noted that programmatically executable transactions have already been utilized in the Oil and Gas industry in Canada for 10 years or so. Dave also shared his thoughts about the generational change in Oil and Gas that we are experiencing. "I think many people feel that as there are generational changes in the workplace, technology acceptance will accelerate.
I can't say that I have seen this in the work place. There are a lot of folks in my generation that embrace new technology and a lot of folks in the younger generations that don't. Age is not the difference, willingness to adapt is. Here is a trend that I see. The generation before me had to do everything manually (for example, paper spreadsheets) and had to know all the details. My generation got some smarter tools (paper spreadsheets gave way to Excel spreadsheets) to help with the manual work but still had to learn all the details. The next generation will expect smarter applications to know most of the details and do most of the routine work."
He noted that Calgary innovators are leading the industry in terms of new tech developments and they encourage adoption of new tech developments that normally take years to be adopted by mainstream industry in the US. He described the path Red Dog Systems took to manage the electronic exchange of Joint Venture billing and AFE information and how they are implementing BOTS to automate and are using application programming interfaces to extract data. He also walked through EnergyLink's new Desk Audit process that will incorporate verification of Registry volumes data along with new verification that partner records match billings in terms of the partner Land system. He also described a new Royalty Validator that would validate to partner land and accounting data as well as registry data.
In Conclusion, Dave noted that by understanding innovative technology, using collaboration and leveraging automation, solution providers like Red Dog are able to implement incremental solutions to realize the value of innovative technology. A pdf version of Dave Howden's presentation can be viewed on the PJVA website.
Maureen McCall
PJVA Programs/Luncheons Director
---
February PJVA Luncheon

"The Final Investment Decision taken by our joint venture participants today shows that British Columbia and Canada, working with First Nations and local communities, can deliver competitive energy projects," Andy Calitz, CEO of LNG Canada on the October 1, 2018 announcement that Joint Venture participants – Shell, PETRONAS, PetroChina, Mitsubishi Corporation and KOGAS had taken a Final Investment Decision (FID) to build the LNG Canada export facility in Kitimat, British Columbia.
As excitement builds that a significant Oil and Gas project is moving forward in Canada, find out more about the project by joining us for our PJVA Luncheon on February 14, 2019 for "Building on the Promise of LNG in Canada" with Steve Corbin, Executive Project Director for LNG Canada – a Shell, PETRONAS, PetroChina, Mitsubishi and Kogas joint venture.
Explore the market trends, key drivers and build your understanding of the unique opportunity Canada has as a hub for LNG expansion. Examine the requirements and needs of major capital project construction supply chains. Assess the combined lessons learned that this LNG Canada project can bring in from its Joint Venture members in terms of ensuring efficient and safe major capital project execution.
Save the date! Registration opens soon at www.pjva.ca.
Sponsored by GuildOne Inc.

Maureen McCall
PJVA Programs/Luncheons Director
---
Oil & Gas Canada Conference
As the digital oilfield evolution gains pace, Blockchain & IoT are being tested and adopted in the industry.
O&G companies are looking to have a strategy and technical infrastructure for extracting full value from their data. The PJVA has partnered with the Blockchain in Oil & Gas Canada Conference and the IoT in Oil & Gas Canada Conference February 12-13-14, 2019 in Calgary at the Hotel Arts where you can discover how Blockchain and IoT technologies can improve operational efficiency and reduce costs across the oil and gas supply chain.
Learn from expert speakers with best in class technologies
Discuss the benefits, barriers, costs and ROI of increased computing technology investment
Learn from case studies how computing technology is delivering ROI for early adopters
Stay ahead of the curve on the evolution of the digital oilfield
Network with technology experts, early adopters and executives
Drop by the PJVA booth


Maureen McCall
PJVA Programs/Luncheons Director
---
Communicating with the Agreements Task Force
Following up on a parting remark regarding questions regarding the Pad-Site Sharing Agreement which was rolled-out on the 25th of September, the PJVA has created and will be monitoring the email address "taskforce@pjva.ca". Please feel free to submit your questions and comments regarding the PSSA and/or any other agreements currently in use. We will be compiling and forwarding the comments to the various groups for response.
As the goal of this method is to make this process as easy on our volunteers as possible, we ask that you submit your questions/comments/suggestions in the following subject line format.
"YYYY Agreement – comment"
For example if you wish to have clarification around "seepage and pollution" insurance as mentioned in Article V, Clause 502 of Exhibit A to the PSSA please title the email by this same or similar convention.
"2018 PSSA – Exhibit "A" 502 "seepage and pollution"
On behalf of the PJVA, thank you very much for your comments,
John Downey
PJVA Task Forces Director
---
A Summary of the Oct PJVA Luncheon- "Developing a Strategy to Improve Canadian Energy Competitiveness"
The October 18 PJVA luncheon began with a presentation by David A. McLellan, Principal at Ridgeway Strategic Consulting.
David shared his insights on US Trade, Tax and Regulatory reform and Canadian competitiveness. Early in his presentation he discussed US economic power, which has been diminishing as a global force since 1960. He mentioned that we are seeing a high rate of growth out of China, India and the emerging markets and even though the US touts the USMCA as a triumph, in terms of moving the American economy forward, it's effect will be marginal at best.
As for the effect of clause 3210, the clause that stipulates "entry by any party into a free trade agreement with a non-market country shall allow the other parties to terminate this agreement", McLellan thought it will complicate Canadian trade development with China. He believes it allows the US more control over Canada's rights to negotiate other free trade agreements.
On the subject of US steel tariffs, David thought that the tariffs will impact every consumer of steel negatively. He mentioned that Canada has responded with 25% Tariffs on imported Energy tubular products when the level of those imports exceeds historical norms.
In terms of the Carbon Tax and Canadian Energy Companies, David McLellan's perspective is moderate.
"We must agree a certain level of taxation is necessary, but whether is it taxed by Income, Consumption or Carbon is the question. I met with senior people at Energy majors in the US who surprised me. They said they are looking beyond Trump. They are preparing to get to a zero-carbon footprint on their timeline without it being forced on them in a real onerous way. In Canada, we are out in front by introducing a carbon tax early. At $50 a tonne it's relatively innocuous but it is the rate of escalation that is a concern."
In terms of new Canadian mega projects like LNG, he was hopeful. In McLellan's words….
"I think Industry in the US and in Canada is looking beyond Trump. We must think that more rational people will once again be in charge and we can have our own independence in making trade deals. My biggest takeaways from this discussion is that people should realize American economic power is waning, they've gone from 40% of world GDP to 25%. It behooves Canada to increase trade with the rest of the world. We have to look beyond."
Romeo Rojas, Associate at Bennett Jones also spoke on the changes in the Investment and dispute resolution provisions of the new USMCA trade agreement and we will cover his presentation in next month's newsletter.
Maureen McCall
PJVA Programs/Luncheons Director
---
Who's On Board?
Claire Turner
JV Administration Co-Chair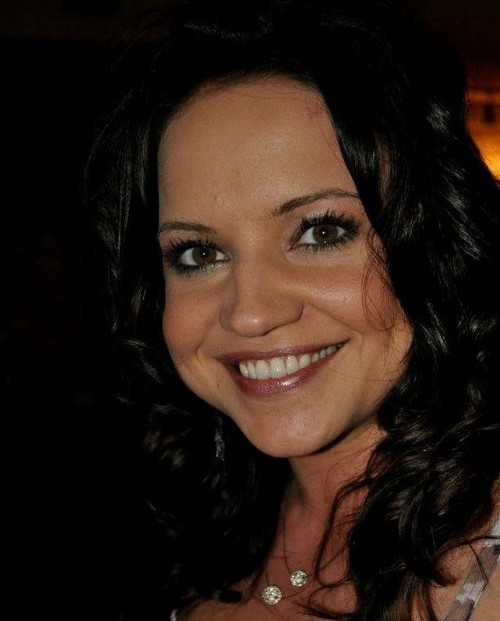 When did you get involved on the PJVA Board and why?
I Joined the PJVA in 2006 when I started working in the Oil and Gas Industry in JV. I was new to the industry as a whole and it was great to start attending luncheons and taking the Certificate Courses.
Tell us about why you like the challenges of the joint venture business?
One of my favourite things about Joint Venture is that we get to work with different departments within our own companies as wells as with colleagues across the industry. It is great to work and negotiate with others and discover that there are different ways to achieve success for multiple parties.
Tell us about the portfolio you are responsible for at PJVA and the progress you have made over the last year or two?
I have just joined Lorie Caron as director/co-director of the Joint Venture Administration Portfolio. Lorie has worked tirelessly to develop a "Best Practices" package and I look forward to working with her as her vision comes to fruition!
What are your goals for your portfolio in 2018/19?
I am really looking forward to working with Lorie and getting to know the team of volunteers that we are working with to get our work out to industry. We hope to look for more ways to involve JV Administration in the JV discussion and provide learning and mentorship opportunities.
Best advice you ever received?
Early in my JV days I worked closely with Dennis Shantz who was incredibly patient and had years of experience. He said that the only stupid question is the one you don't ask. I learned early not to be shy when I didn't have an answer and how to find the answers I was looking for.
Tracey Moore-Lewis
PJVA Past-President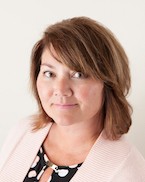 Tell us about yourself:
I began my career in oil and gas as an analyst at Petro-Canada following a lengthy career as a civil enforcement paralegal. Following the merger of Petro-Canada and Suncor, I became a Joint Venture Representative and have enjoyed the JV Rep role ever since. In the summer of 2014 I left Suncor to join Enerplus as Team Lead of Joint Ventures and I am proud to say that I am privileged to look after a terrific group of smart young professionals and work along-side a respectful group of leaders and contributors within our Land & JV team. Outside of work, I am married to Ward and we have three amazing kids and recently gained a son-in-law.
When did you get involved on the PJVA Board and why?
I started working with former Education Portfolio Director, Teresa Waddington, in about 2010 as a volunteer within the education committee under her lead. Volunteering was not only great education for me but also a way to give back to my community and an opportunity to meet other joint venture professionals. Teresa Waddington encouraged me to take on her role as Education Director in 2012 when she left on a maternity leave. I have been with the Board since that time as Education Director and then as an executive Board Member and President. During the period of 2010-2014 as the demand for in-class courses declined, myself and current Board Vice President, Grant Feddema, worked to technologically advance our curriculum through online course applications at both PJVA and MRU. The education of this business is very important, and I continue to learn something new every day.
Tell us about why you like the challenges of the joint venture business?
The Joint Venture business encompasses a wide range of disciplines and requires research and innovation, negotiating strength and flexibility. We use Joint Ventures to analyze and understand facts and objectives, strengthen long-term relationships, collaborate on field and facility development projects and opportunities, and manage the associated contracts and risks. Every day is a new challenge in Joint Ventures and it is for that reason this business continues to inspire me. I absolutely love the fact that there is never a dull moment!
Tell us about your portfolio at PJVA and the progress you have made over the last year or two?
I have, in effect, passed the torch! I am now the past-president and retiring from the Board at the end of June. After many years serving the Board and its Members I am proud to step away knowing it is in good hands. I am encouraged by our current Board's diversity and agility and I look forward to seeing what the future holds for the PJVA. For me, leaving the Board is the easy part, but leaving behind a great group of peers will be difficult.
Best advice you ever received?
"You miss 100% of the shots you don't take." – Wayne Gretzky
---
Early Morning Discussion: Energy Trade Law Issues
The final Early Morning Discussion of 2018 was presented by Darrel H. Pearson, Senior Partner & Head, International Trade & Investment Group at Bennett Jones LLP. It was a comprehensive and informative talk which covered a broad range of aspects of trade law issues.
Areas covered:
232 tariffs ("it is a sword, not a shield")
NAFTA – Chapter 19 (panel review by each country)
USMCA
CPTPP
CITT
SIMA
WTO
Many of the symptoms of trade wars, present and past, were described. They included countermeasures, surtaxes and dumping. Dealing with such symptoms using the above areas were also described in fine detail.
From the Joint Venture perspective, the conclusion was that in contracts, many items should be related to imported materials. Each contract should be unique, case by case. Operators should also seek to diversify their supply chain(s).
Peter Mitchelmore
PJVA Newsletter Editor
---
Opportunities Abound for LNG on Domestic and Global Front
*Article written by Crystal Rhyno and originally published in the Daily Oil Bulletin, October 29, 2018.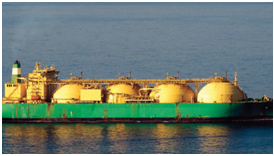 Shutterstock
Some say Canada has been slow to the LNG gate but an industry panel agreed natural gas opportunities are far from lost in the country. While natural gas competition is heating up south of the border, Mike Gladstone, director external affairs Canada, Enbridge Inc., said it is not Canada versus the U.S., but rather a North American market with North American resources. The question is not who is going to produce the product but who is going to build the facilities to get the product off the continent, and whether Canada can get its act together to do it, said Gladstone.
He was part of a three-person Energy Relaunch panel on Thursday, which also featured the Canada West Foundation's president and CEO Martha Hall Findlay, and Ferus Natural Gas Fuels Inc.'s Vice-President of Business Development, Blaire Lancaster.
The $40-billion LNG Canada project in Kitimat, B.C. acted as the launching pad for the discussion around natural gas, environmental arguments, global emissions and the investment climate. Lancaster said there is an economic and environmental case to use LNG domestically to replace diesel or other heavy fuels for marine and rail fuel and in oil and gas operations. For example, she said the rail industry in North America is the second largest consumer of diesel after the U.S. military. She added that if the Canadian National Railway Company switched to LNG, the company would likely save hundreds of millions of dollars annually in fuel costs. On the environmental front, there is a 20 to 30 per cent reduction in carbon dioxide emissions when diesel is replaced with natural gas or LNG. Gladstone added there needs to be government support if they want to see more LNG projects in Canada.
All three panelists agreed Canada is not too late in fighting the environmental activist battle against natural gas development, in response to a question from moderator Danielle Smith. Gladstone said you cannot reduce emissions in Canada and locally without natural gas in the mix.
"The real concern about some of the municipal efforts and from environmental groups as well, if we don't take action now as industry and governments to defend the benefits of natural gas, we will lose that fight on that resource as we had on the oilsands," said Gladstone.
Hall Findlay said one of the reasons LNG has support in British Columbia and federal Environment and Climate Change Minister Catherine McKenna and others is because it is starting to get through to people that LNG is actually good for reducing global GHG emissions.
"It may not have an impact on Canadian emissions but for goodness sake the real problem is global emissions," said Hall Findlay. "If Canada can be seen to be helping global greenhouse gases that's a real plus for LNG."
She said the global demand for energy is not slowing down in places like China and India, which are becoming more affluent. The more affluent those societies become, the more energy they are going to want to use.
"LNG is the absolutely the alternative not only because it is cheaper but because of all the environmental benefits," said Hall Findlay.
Smith pointed out that while Canada may ship its LNG to other markets thus helping reduce GHS emissions, Canada does not get carbon credits for helping reduce that country's carbon footprint. Hall Findlay said this is a huge opportunity for Canada to sound its own horn - to take credit for helping those countries and using this as a political argument for using natural gas.
Top-of-mind was also Bill C-69, which the panelists agreed is a real concern for the overall investment climate in Canada.
"The real risk with Bill C-69 is they will choose to leave the country," said Gladstone. "The jobs will leave. The investment will leave. That's true on the gas and oil side and all other industries caught under that legislation."
Hall Findlay said it is going to affect every single major infrastructure project, not only pipelines in this country. Hall Findlay spoke at the Downstream Engineering and Construction Canada conference earlier this week where she warned of the Bill C-69 implications.
Gladstone said at the end of the day, the investor climate must be addressed; it will continue to weaken with Bill C-69. He said there would be less domestic investment as a result of political interference in regulatory processes.
*The newsletter may contain material sourced from to third party websites. The material is provided solely as a convenience to you and not as an endorsement by PJVA of the contents on such third party Websites. PJVA is not responsible for the content of third party sourced material and does not make any representations regarding the content or accuracy of materials on such third party Websites, or the availability of such Websites. If you decide to access third party Websites, you do so at your own risk.
---
Corbella: Trudeau must learn it's a Code 1000 for Alberta
*Article written by Licia Corbella and originally published in the Calgary Herald, November 22, 2018
"Code 1000, Code 1000," crackled over the police radio Thursday morning.
Postmedia's photo editor, Al Charest, thought there had been a plane crash or some other tragedy. Technically, Code 1000 in police speak means "civil disaster." There was no disaster. In fact, police were expecting three different groups to protest outside of the Hyatt Hotel in downtown Calgary where Prime Minister Justin Trudeau was going to speak.
A huge police presence — including officers on horseback — blocked off Centre Street to accommodate an estimated crowd of more than 2,000 mostly pro-energy protesters chanting "build the pipe" and "kill the bill" outside of where Trudeau was spouting little more than platitudes to a nearly silent crowd of 600 inside the hotel.
Clearly, the inside folk weren't buying what the PM was selling. Trudeau got limp applause as he took the stage at the Calgary Chamber of Commerce event and an even less enthusiastic response when he finished. He was not once interrupted by spontaneous applause, though it's clear Calgarians were nearly desperate to hear a new announcement from the federal Liberal government that would have elicited that response.
"Maybe he'll announce that they're killing Bill C-69 today," said a hopeful protester, carrying a CanadaAction.ca sign appropriately calling on Trudeau to "Kill Bill C-69", the impact assessment act that the Canadian Energy Pipeline Association has said, if passed, would kill the chances of any new pipelines being built in this country.
Katrina Ali, a joint venture and marketing administrator at a downtown oil firm, carried a sign that read: "Apply the same standards to foreign oil."
Touche! The high environmental and regulatory oversight faced by Alberta producers is not similarly expected from the Saudis or any other country that supplies oil to eastern and central Canada.
"I am here because I feel the prime minister has taken a very passive stance to our energy industry," said Ali, who was standing on Centre Street. "What we do here in Alberta doesn't just benefit Alberta, it helps the entire country. He (Trudeau) should make that clear to the entire country but I think he likes to have different messages for different audiences," said Ali.
Russ Huck, a petroleum engineer with Bellatrix Exploration, was holding a sign that rhetorically asked: 'Where was Bombardier's emissions review?" Exactly. He's referring to TransCanada cancelling the Energy East pipeline last year after Trudeau's government moved the goalposts on the project, requiring that the emissions caused by end users of the oil — such as planes, trains and automobiles — be calculated on the pipeline's balance sheet.
"All we're really after here is fairness across the country," said Huck. "The federal government is always coming to the aid of Ontario and Quebec-based industries like the auto and aviation sector, but they're constantly adding burdens to Alberta's oil and gas industry, the most environmentally friendly, socially conscious oil in the world," "Do you think he's going to make a big announcement?" he asked.
No such luck. Trudeau's visit came one day after federal Finance Minister Bill Morneau delivered the fall economic statement.
In Morneau's 2,398-word speech in the House of Commons on Wednesday, exactly 26 words referred to the oil price differential gap that Trudeau called a "crisis" Thursday morning during a scrum with reporters in Calgary. There's that "different messages for different audiences" tendency mentioned by Ali.
Imagine if Ontario's auto sector or Quebec's aerospace industry were in crisis. It would have led and dominated Morneau's speech.
During Trudeau's comments he criticized his predecessor, Stephen Harper's Conservative government. "Over a decade in power, they couldn't build a single pipeline to new markets," said Trudeau. "But they did succeed in building up one thing — opposition. Opposition to pipelines and opposition to our vital resource sector."
Many in the crowd turned to whisper in the ear of the person next to them. It's likely they were pointing out that it was Trudeau who unilaterally killed Enbridge's Northern Gateway pipeline last July, after it had withstood rigorous and costly regulatory processes and was passed in the House of Commons. Among those who stood in opposition to that pipeline was Trudeau himself and Alberta's NDP. It's utterly galling.
As Tim McMillan, president and CEO of the Canadian Association of Petroleum Producers, said during an interview Wednesday, "the cancellation of Northern Gateway was the most damaging thing that's been done to our economy."
During the question-and-answer portion of the luncheon, Calgary Chamber of Commerce president and CEO Sandip Lalli asked Trudeau: "Isn't it funny, though, that Canada is a political risk and you had to buy a pipeline?" she said referring to Ottawa's purchase of Trans Mountain.
Bill C-69 is going to make Canada even more of a political risk, as that bill would allow the minister of the environment to cancel any large energy project simply because she feels like it. While the feds took some laudatory steps Wednesday to incentivize capital investment in Canada, for Alberta, it really is a Code 1000.
*The newsletter may contain material sourced from to third party websites. The material is provided solely as a convenience to you and not as an endorsement by PJVA of the contents on such third party Websites. PJVA is not responsible for the content of third party sourced material and does not make any representations regarding the content or accuracy of materials on such third party Websites, or the availability of such Websites. If you decide to access third party Websites, you do so at your own risk.
---
JV Agreements Seminar - January 2019
NEW & IMPROVED!
PJVA has revamped the JV Agreements Seminar with a bigger focus on Ownership and Service Agreements, and the importance of creating and maintaining a proper agreement.
Whether you need to create a Gas Handling Agreement or a CO&O, this seminar will introduce you to the many PJVA model agreements and how best to use them!
Register today for the January 16-17, 2019 Course!
---
JP05 Workshop – April 30, 2019
The JP-05 workshop will cover the following topics:
How capital and operating fees are determined using JP-05
Importance of disclosure, collaboration and negotiation
Case study for negotiation and determination of fees
Discussion of case studies
Regulatory issues relating to JP-05
This workshop will be in depth and include actual examples and case studies.
The facilitators for this workshop are the original authors of the JP-05 Report.
This workshop will be appropriate for anyone who is in a position that requires more knowledge in the negotiation and calculation of Gas Processing Fees.
---
Membership News
Could you use $50? In the New Year, a membership survey will be circulated to membership via email to gain your feedback and input as per the PJVA's offerings and what you value from your membership. Those who participate in the survey prior to January 15, 2019 will be entered into a draw for a $50 Gift Certificate!
Your opinions matter to us on the Board of Directors and we want to hear from you. Suggestions, comments and questions can all be submitted to pjva@pjva.ca. We are Stronger Together.
Please have a safe and happy holiday season from all of us at PJVA.
Grant Feddema
PJVA Vice President
---
Consider a Corporate Sponsorship with PJVA?
Is your company interested in a Corporate Sponsorship of PJVA? Do you know the benefits of being a Corporate Sponsor?
For further details please contact Jana Prete – PJVA Director or Connie Pruden at the PJVA office.
---
Upcoming Events
PJVA 2 Day Seminar: JV Agreements
January 16-17, 2019
PJVA JV Certificate Program - Analyst 1 Course
January 8 - February 7, 2019
JP05 Workshop
April 30, 2019