February 2018
President's Message
PJVA is bringing the JV Certificate Program In-House!
Who's on Board?
March Luncheon
GPAC Luncheon
February Lunch Summary
Corporate Sponsorship Spotlight
PJVA Membership
---
President's Message
As you know, 2017/18 has been coined PJVA's reset year and it has been one of examination, reflection, challenge and improvement. It's hard to believe that we're ¾ of the way through this year and it's been a laudable journey. I have the pleasure of working alongside a fantastic and very diverse team of Directors working together to stay current and successful. Here is an update for you on some of our current initiatives:
Nominating Review Committee
The Directors are in the process of updating a procedure for Nominations for new directors to vacant positions on the Board of Directors. The Nomination Review Committee will be set into place in the Spring of each year and will comprise the Vice President, the Treasurer, the Director-at-Large and one other non-executive Board member having served at least one full two-year term as Director. Their mandate will include reviewing the current Board positions, reviewing the vacant positions, reviewing the roles and responsibilities of the vacant positions, and reviewing nomination applicants and making recommendations to the Board of Directors and Membership for election.Ideally, the review and recommendations by the Nominating Review Committee will be made at or before the end of the current fiscal year-end of June 30 with elections being held in early September of each year. The Nominations Review Committee will notify the PJVA Membership of the vacant positions for nomination by way of email and PJVA Newsletter communication in the Spring of each year advising of the upcoming vacancies on the Board for the next year. If this work is of interest to you, please watch for this upcoming communication.
Updated CO&O
The CO&O Committee has made substantial strides towards completing this long awaited and complex update to the CO&O. The committee comprised of Lynda McNeil, Tim Reimer, Crawford Hutchinson and Ib Moler and the Task Force Director, Ruth Onyett, are successfully collaborating on steps for final reviews and presentation to the PJVA Members.
Upon roll out to industry, and PJVA endorsement, timelines for final publishing and PJVA education will be provided. The PJVA Board of Directors would like to acknowledge the continued hard work and dedication of the CO&O Committee. We value their time and expertise and we look forward to the updated model!
Pad Site Sharing Agreement
This great initiative started a couple of years ago with a collection of members from both the PJVA and CAPL community working together to create a document easily understood and adaptable by both organizations. This volunteer committee put in a great deal of time to produce 3 drafts of the PSSA, each posted on the PJVA and CAPL websites for comment by industry and each generating a plethora of comments or concerns equal to 100 pages in length. I have met with this group on various occasions and I have met with PJVA directors to review the document at length. At the February Board meeting, the PJVA endorsed the PSSA Draft 3, as substantially provided; subject to a few things being sorted out. We are in the process of reviewing their final document. The creation of this one-off joint association agreement and the innovation by its team members is indeed praiseworthy. Moving forward, we are in discussions regarding curriculum to support the PSSA through the PJVA. PJVA would like to thank the PSSA key contributions Jim MacLean, Michael Bruch, and Lorraine Grant for stickhandling this project for both associations.
Sponsorship & Golf Tournament
Scott Wolfson, our Social, Membership and Volunteer Director, has been hard at work developing a new framework for corporate sponsorship which will provide for substantial benefit for corporate sponsors, including complementary memberships, luncheons and advertisements, depending on level of sponsorship. Look for Scott's update on this great initiative in next month's Newsletter – it's certainly worth consideration by your company.
Scott is also working with his team on the 2018 Golf tournament which will be held June 6th at Inglewood Golf & Curling Club again. It'll be a morning shotgun start and Scott's committee had their first kick-off meeting with the golf committee last week. If you and/or your company are wanting to become a Corporate Hole Sponsor for this great event, please contact Scott at swolfson@whitecap.ca or Connie Pruden at cpruden@associationsplus.ca
Education Synergy Group
This rather new group, led by Dan Tonellato, started out the year with a very heavy task which included a review and update to all seminar materials offered through PJVA. Dan's group are currently reviewing the JV Agreements Seminar and his audit group has met on several occasions to upgrade the material based on the Agreements Course material. In conjunction this this effort, Dan's group are also reviewing the Agreements course material along the way. Dan's group have plans to review and update other seminars such as the CO&O and Unitization as well as working to build new seminars where there is a need. Thank you Education Synergy Group for your dedication to this project!
Certificate Program
We're an in-house program now! Offering our suite of Joint Venture courses both through our on-line eStudies program and our classroom lecture series. Our current Agreements course, taught by Marcel Savoie, has 17 students enrolled. Kurt Brackman is on board to teach the Analyst series and we look forward to reporting on the numbers registered in Analyst 1 and Analyst 2 as those numbers become known to us. Richelle Lindsay is on deck to teach the Administration courses and Rein Evelein will offer Facilities 101 as a part of the Certificate program as well. I must admit that it is very nice to have these courses in our control given the lengthy battle to keep schools and school students engaged in the energy industry.
If you were one of Rein's students from the first Facilities 101 last year, and did not write an exam but would like to qualify and participate in the formal Analyst Certificate Program, please contact Connie Pruden at Associations' Plus for details. An exam will need to be written for a nominal fee. This opportunity will only be open to candidates until the end of March 2018 with the exams being administered during the first two weeks in April.
Also, if you have taken some of PJVA's Analyst classes online because PJVA had not offered classroom courses in 2015-17, PJVA will consider a transfer from online into classroom learning for you so that you can qualify for an Analyst Certificate. You will need to contact Connie Pruden for details. This transfer is only open for this year.
Luncheons
Simply put, this is a powerful portfolio lead by Maureen McCall. Maxing out the Petroleum Club for our lunches at over 200 people, Maureen continues to capture the interest in Joint Ventures or Joint Venture related fields. The next luncheon is being presented by the AER on March 7th. The topic is Climate Collaboration in Alberta – Climate, Collaboration on Methane and Encouragement of Alberta Technical Innovation. Registrations for this event can be found on the PJVA Website.
Administration
The Administration portfolio, under Lorie Caron, is currently working on best practices. The best practices will be captured in a manual with check lists to help Administrators complete their tasks with confidence. It will also help small companies where an employee is expected to take on a JV Administrator role, but has little experience.
As you can see from the Resources Tab on our website, Lorie's team has loaded a variety of great templates for industry to access. If you have not taken time to review the Administration Webpage, you should check it out! The work done by this team is going to save you time.
Lorie's incredible team are also talking about creating a forum for Administration Brown Bag Lunch "n" Learns, where topics are presented to Admin and JV Analysts. Each person in the Admin Portfolio Team would be tasked with researching and presenting the topic and then a panel would answer questions from the audience.
EMS
The PJVA continues to listen to its membership and offer industry critical sessions to discuss these current issues. If you have any topics you'd like to have presented at an upcoming Early Morning Session, please feel free to contact Jonathan Cassetta.
Conference
The conference date is set for Tuesday, October 30th at the Petroleum Club. Our Conference director, Brad Hodges, is working with the conference committee to design an existing speaker list. Details are forthcoming.
Tracey Moore-Lewis,
Enerplus Corp.
---
PJVA has brought the JV Certificate Program In-House!
PJVA is now offering its Joint Venture Certificate Program in-house! Hosted downtown at the PJVA classroom, this lecture based program is both written and delivered by well-respected and experienced Joint Venture professionals. The courses have been tailored to meet the needs of Canadian Joint Venture departments.
"Joint Venture Agreements" began February 1st, which will be followed by "Joint Venture Administration" in March. Ending late June with "Joint Venture Analyst Level 2", PJVA is confident that its offering will provide graduates with the skills required to begin taking on Joint Venture issues of increasing complexity and breadth.
See our schedule below and signup today!
JV Administration Certificate
Joint Venture Agreements - February 1 - 27, 2018 - Members $495+gst; Nonmembers $525+gst
This course provides you with an opportunity to learn about Petroleum Joint Venture Agreements and expand your oil and gas knowledge base. You will learn how to negotiate and advance Joint Ventures, the business of which is documented in a number of agreements. This course will provide you with an advanced understanding of fees, facilities, and movement of production through them. Most importantly, you will achieve a firm understanding of agreements required to capture the business arrangements such as Construction, Ownership and Operation (CO&O), Unit Agreements, Unit Operating Agreements and a variety of Service Agreements.
Joint Venture Administration - March 6 - 29, 2018 - Members $495+gst; Nonmembers $525+gst
This course is a valuable starting-point for those students new to the Joint Venture Business and those currently in the business. The learner will gain an understanding of Joint Venture administration by reviewing Petroleum Joint Venture Agreements, the rights and responsibilities within them, industry best practices, oilfield terminology and industry administrative procedures. Includes nine sections of material and exercises; including, agreement drafting and revision, Operator vs. Non-Operator positions; legal and contractual concerns, effects of operating without an agreement, fee negotiations, production facilities and schematics, and, changes in ownership and working interests.
JV Analyst Certificate
** Prerequisite: Successful completion of the Administration Certificate above
Introduction to Facilities - April 5 - 6, 2018 - 2 Full Days - Members $545+gst; Nonmembers $575+gst
For the non-engineer, you will learn a broad range of engineering techniques and concepts that affect field development, facilities and operations which, ultimately, roll up to the joint venture team to manage under an agreement. This course is also an in depth look at various Gas Facilities and Oil Facilities; each section comprises Reservoir, Gathering and Processing, Transportation and Marketing of products. Most of all, you will learn to understand your engineers and apply that understanding to the JV arrangements.
Joint Venture Analyst Level 1 - May 1 - 25, 2018 - Members $495+gst; Nonmembers $525+gst
This course considers the analytical side of the relationship of oil and gas joint ventures. In addition to learning the skills it takes to become an analyst, you will evolve the main functions of a Joint Venture Analyst's workflow and job environment as it relates to the various terms within the agreement and the complexities that drive the governing and secondary joint ventures.
Joint Venture Analyst Level 2 - June 5 - 29, 2018 - Members $495+gst; Nonmembers $525+gst
This course takes on more complex joint venture initiatives and reviews the business drivers behind negotiating joint venture agreements, the economics of the joint venture, the purpose of understanding production flow and measurement from wellhead to sales. You will leave this course with solid knowledge of agreement terms which give way to tactical negotiation and joint venture management.
The prerequisite is required to obtain the JV Analyst Certificate, however is not meant to exclude anyone who may wish to participate in one or more of the above courses.
Please Note that the e-studies courses CAN NOW BE transferred to this in-house program as well, to obtain your full certificate, until January 1 2019 only.
PJVA also has an update for those students who took the Facilities 101 course last year and did not write an exam. Should you want to qualify for the Analyst Certificate, you may write the Facilities exam at a charge of $100.00. This can be done at either the April 5/6th class providing there is room or by contacting Connie Pruden for booking details. Opportunity available until end of March 2018, with exams being administered during the first 2 weeks in April.
Please note there will be exams during the courses above, therefore those taking the full JV Certificate Program will require an 80% passing grade. If you do not pass the course, you have one retake opportunity for a $100 fee.
For questions about the program, please contact the PJVA Academic Director, JV Certificate Program:
Michelle Thoen, Canadian Natural Resources Ltd. - Michelle.Thoen@cnrl.com
---
Who's on Board?
In response to some interest from our Membership about our Board Members and their roles, JV Views is proud to present a new series that takes a look at the Life of a Boarder, entitled "Who's on Board?". This month, we are featuring our Director, Seminars & Education Synergy Group, Dan Tonellato, and our Administration Portfolio, Lorie Caron. To give you some background on the PJVA Board, we are charged with oversight of this nonprofit association. There are 16 seats at the Boardroom table, representing 600+ members, 100+ volunteer committee members, and plenty of goals to execute on annually. We each volunteer ~20-40 hours a month in our roles.
We hope you enjoy learning about your Directors, the waters they navigate in their volunteer position, and why they chose to volunteer to lead PJVA.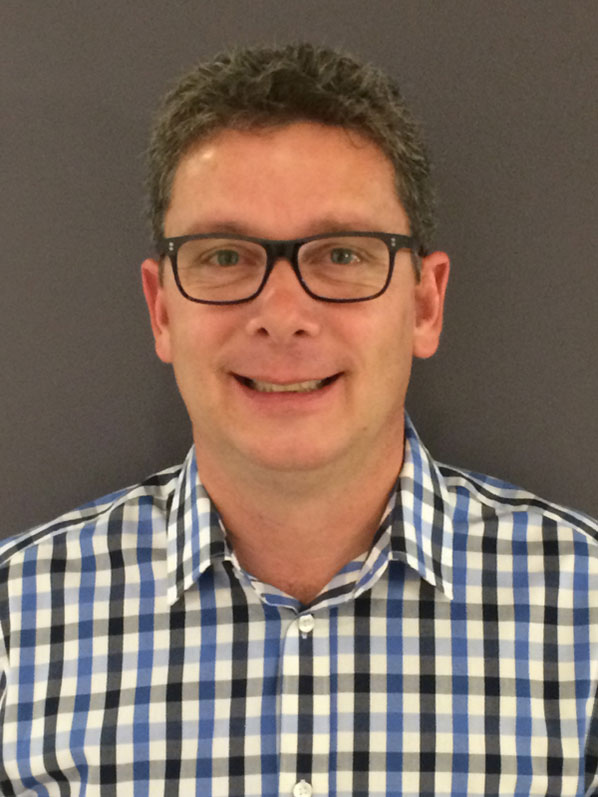 Dan Tonellato
Director, Seminars & Education Synergy Group
Tell us about yourself:
Dan has been a JV Representative for the past 13 years and thinks JV work is the best work in the industry! Dan is currently employed by Repsol, formerly Talisman.
When did you get involved on the PJVA Board and why?
Dan got involved with the PJVA in 2014 as a director for Seminars at the invitation of then PJVA president Lee Wahl. Dan's hope is to make a meaningful contribution to the PJVA membership through agreement standards, education and relationship building.
Tell us about why you like the challenges of the joint venture business?
Dan likes the challenges of the JV business because the challenges usually encompass all aspects of the business including engineering, operations and accounting. Another challenge of the JV business that Dan really likes is the development and maintenance of business relationships with other companies.
Tell us about the Seminars and Education Synergy Group portfolios at PJVA and the progress you have made over the last year or two?
The Seminar portfolio is intended to provide education on specific topics at a high level to the PJVA membership. The seminars are intended to educate new PJVA members by introducing specific topics; and the seminars also provide a refresher to those in the membership requiring an update.
The Education Synergy Group (ESG) is new this year and its objective is to work with other PJVA directors and volunteers to review and refresh the seminar material to provide an updated product, complete with the latest agreements and changes that have evolved in our industry. Another objective of the ESG is the review of the education material used in the courses offered by the PJVA, either in classroom or via e-studies.
What are your goals for your portfolio in 2018/19?
The 2018/19 goals for the portfolio include a review of the JV Agreements seminar (currently underway) and two other seminars (yet to be determined). The long term goal is to have all the seminars reviewed and refreshed along with the education material used in courses and e-studies. The portfolio will continue to do this work with the help of interested volunteers.
Best advice you ever received?
A successful Joint Venture is very much dependent on the strength of the relationship amongst the partners in the JV; if you work hard and take care of the relationship – the challenges of the business will often work themselves out.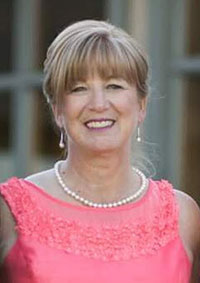 Lorie Caron
Administration Portfolio
Tell us about yourself:
I've been in the industry for close to 37 years and in the Joint Venture business for approximately 20 years. I've had the opportunity to work in several different departments which helped to give me a well-rounded understanding of our industry. I love learning and mentoring, and I especially love how technology has changed over the years, when I started back in 1981, we only had electric typewriters, and everything was a manual process. We've come a long way! I look back on my career and I have such gratitude to all the mentors, teachers, comrades and constant changes that kept me fresh and on track.
When did you get involved on the PJVA Board and why?
I came onto the board approximately six years ago. I was approached by the outgoing President who felt there was a need to incorporate a role for Administration as one third of the membership was Administrators, yet there was no forum to assist with Administration issues.
Tell us about why you like the challenges of the joint venture business?
I like the Joint Venture business as it tends to be very challenging. There is always a new puzzle or mystery to solve, which provides for outside the box thinking and execution. The Joint Venture business tends to touch most facets of our business including Economic development, Land, Engineering, Accounting, Midstream, Marketing Drilling, Completions, Production, etc. As an administration lead, it keeps me challenged on how to create growth for my team, how to help them become experts in their field and create valuable efficiencies.
Tell us about the Administration portfolio at PJVA and the progress you have made over the last year or two?
The Administration Portfolio has changed immensely over the last two years, which is a direct indication of the downturn in our industry. We have just completed the Standard Templates for Mail Ballots and we continue to work on the best practices for Administration Tasks. Our goal is to complete the Service Agreement best practices by the end of the PJVA year. We are also working on the standards for template letters.
What are your goals for your portfolio in 2018/19?
As my term ends in June of 2018, my goal is to assist the new Director with a six-year outlook.
Best advice you ever received?
Oh, there are so many, but here are a few quotes that I love…
- One small positive thought in the morning can change your whole day! (unknown)
- Things work out best for those who make the best of how things work out (John Wooden)
- In any given moment we have two options: To step forward into growth or step back into safety
---
March Luncheon
Sponsored by The BOE Report.com
Sponsored by Integrity Audit - specializing in Joint Venture Audit, Management and Joint Venture Accounting
As the regulator for energy development in Alberta, the AER is increasingly working to develop and implement a collaborative regulatory framework.
Join us for an update on their initiatives to encourage Alberta's drive for Innovation in Energy with Mark Taylor Executive Vice President Operations Division and Climate Policy Assurance -Alberta Energy Regulator (AER).
Mark Taylor, Vice-President of climate policy assurance at the Alberta Energy Regulator (AER) says "Technologies are already available to recover methane emissions, and industry already knows what to do with this valuable hydrocarbon." He believes there are opportunities for service providers and oil and gas companies to collaborate and achieve necessary reductions. "Let's get the dialogue going, and let's figure out how we start the action happening right now."
Mark Taylor, Sr. Vice President Climate Policy Assurance (CPAT)/Closure & Liability, Alberta Energy Regulator (AER)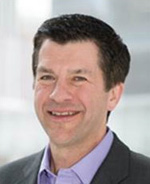 Mark Taylor has 30 years of experience in the oil and gas industry. He graduated from the University of Saskatchewan in Mechanical Engineering and has worked in field and office roles for various companies throughout his career. Those companies include Amoco/BP, Alberta Energy Company (AEC)/Encana, Sinopec Daylight and Mosaic Energy. Over the past 20 years Mark has lead teams responsible for developing unconventional oil and gas assets in Western Canada. These assets include the Horseshoe Canyon CBM, Horn River shale, Montney gas and Cardium oil. Mark has served on the Board of Directors at CSUR (Canadian Society for Unconventional Resources), and as the chair of both the Stakeholder Engagement Committee and the Regulatory Committee. Mark has been engaged first hand with stakeholders in developing strategies that allow for the appropriate and continued development of Western Canada's resource plays.
Date:

Wednesday, March 7, 2018

Time:

11:30 am – 1:00 pm

Location:

Calgary Petroleum Club
319 – 5 Avenue SW

Cost:

Members: $45.00 + GST
Non-members: $55.00 + GST
PJVA Students: $20.00 + GST

Register:

Register here
---
GPAC Luncheon
| | |
| --- | --- |
| Date: | February 28, 2018 |
| Topic: | The Low Carbon Economic Transition: Opportunities for Oil & Gas Innovation to Make the Paris Agreement Real |
Click here for more information: http://gpacanada.com/event/gpac-luncheon
---
February Lunch Summary
The PJVA's February 15th luncheon was a great success as the PJVA collaborated with PASC and GPAC to host Kevin Jagger, Senior Manager of Petrochemicals Business Development for the Pembina Pipeline Corporation and Commercial Manager of the Canada Kuwait Petrochemical Corporation (CKPC) with a presentation about their joint venture to develop a world-scale PDH and PP (polypropylene) complex in Alberta. CKPC s facility is to be located in Sturgeon County with a $4 BB estimated capital cost that will create a demand for ~23,000 barrels per day of WCSB propane.
The timing of this development matches a systemic shift in North American supply & demand markets as eight petrochemical plants closed across US and Canada in the last 10 years. As a result, Canada became 100% reliant on imported PP and North America became a net importer for the 1st time ever.
During the same period, North America experienced unprecedented growth in liquids rich gas production that has created a critical mass of feedstock.
Additionally, condensate demand from expanding oil sands projects drove a reversal of the only spec propane pipeline export egress - the Cochlin pipeline- in 2014. Post 2014, Alberta propane faces a structural transportation discount to USGC because it must be railed. By converting propane to polypropylene, producers can reduce their transportation costs and get a higher netback. Produced PP can be rail loaded and marketed throughout North America and overseas as rail has existing tidewater access.
The presentation was a good news story of growth for Alberta producers. We look forward to more updates from CKPC.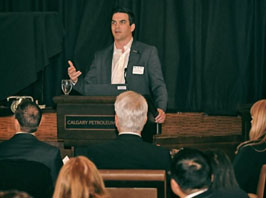 ---
Corporate Sponsorship Spotlight
Burnet, Duckworth & Palmer LLP (BD&P), a Calgary law firm, is a long-standing partner of the PJVA. Ashley Weldon, Partner at BD&P, sits on the PJVA Board as Director-at-Large. Ashley has spent several years handling a variety of PJVA's legal matters to maintain the professional standards put in place by PJVA. We take this opportunity to thank BD&P and Ashley for their time and continued commitment to PJVA. In addition to legal services, BD&P also sponsor the PJVA's monthly board meetings and annual golf tournament. The generous support from BD&P makes it possible for our organization to thrive as an energy association in Calgary. Thank you, BD&P!

Crescent Point Energy (CPG) has been a long-standing partner and Corporate Sponsor of PJVA. With close to 30 PJVA Members each year, they are one of the most well connected Oil & Gas Co.'s within Calgary to PJVA. They have been a long time supporter of such staple events as: Annual PJVA Golf Tournament, Annual Xmas Social, PJVA Luncheons and sharing meeting room space and lunch service for our monthly PJVA Board of Directors Meetings. PJVA couldn't run a lot of its programs without CPG's support. We want to especially thank Richelle Lindsay – PJVA Vice President for fostering & maintaining this great relationship between CPG and PJVA and for your long-standing support throughout the years. We look forward to what the future holds!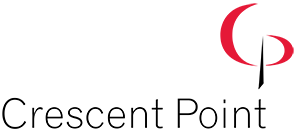 Are you interested in Corporate Sponsorship?
Are you interested in the benefits of Corporate Sponsorship of PJVA. We are always looking for opportunities to partner with Calgary Corporations. For further details please contact Scott Wolfson – PJVA Director or Connie Pruden at the PJVA office.
---
PJVA Membership
Renew your membership
Don't forget to renew your PJVA membership for the upcoming year!
PJVA's annual membership fees are amongst the lowest within the oil and gas sector compared to some of our peers such as CAPL. PJVA membership provides great value for networking, social events, luncheon speakers, JV agreements and documents, membership directory etc.
---
Upcoming Events
PJVA Early Morning Discussion
February 28, 2018
GPAC Luncheon
February 28, 2018
JV Administration Certificate - Joint Venture Administration
March 6 – 29, 2018
March Luncheon
March 7, 2018
JV Analyst Certificate - Introduction to Facilities
April 5 – 6, 2018



PJVA was incorporated in 1985 to represent individuals and organizations involved in petroleum joint ventures. JVViews is published to keep members informed about upcoming PJVA and industry events, courses and seminars offered and/or sponsored by PJVA and current projects being facilitated by the Association.