January 2018
What's in a Brand?
PJVA is bringing the JV Certificate Program In-House!
Who's on Board?
Petrochemical Development in Alberta - Developing New Demand for Propane
GPAC Luncheon
Cutting methane emissions doesn't have to break the bank
PJVA Membership
---
What's in a Brand?
What is a Brand, anyways? What does it represent? How does it apply to you, your membership, and how you are represented by the PJVA?
As a Board of Directors, we focused on these questions in detail in our 2017/2018 Strategy Session. We wanted to peel back the layers and get to the root of the value the Association brings to its members. A brand isn't just a logo, or a colour scheme. A brand is so much more. What we determined is that the PJVA's brand should be one of dependability, consistency, and integrity. We feel the PJVA represents this well, but as in any company or endeavor, could always look to improve. We want to offer our membership the "best of the best", the "gold standard", so to speak. We believe this is what the Association was founded on, and that is what needs to be preserved. As such, we have set a high bar for ourselves in the upcoming year, and beyond. We look forward to rolling out some updated products such as Model Agreements, Course Material and a continued focus on quality events.
As a Board and as an Association, our job is to provide great value and service to our membership. My question to you is, what does the PJVA Brand mean to you? How can we serve you better as a member? We would love to hear from you! Please feel free to email me directly with any questions or suggestions on how we can improve.
Stay tuned for more exciting news and developments from the work the Board and various Committees are focused on!
Richelle Lindsay
Vice-President, PJVA
rlindsay@crescentpointenergy.com
(403) 767-6944
---
PJVA is bringing the JV Certificate Program In-House!
Beginning 2018, PJVA is offering its Joint Venture Certificate of Achievement Program in-house! Hosted downtown at the PJVA classroom, this lecture based program is both written and delivered by well-respected and experienced Joint Venture professionals. The courses have been tailored to meet the needs of Canadian Joint Venture departments, and are designed with those both within and outside of the Canadian Oil & Gas Industry.
Beginning February 1st with "Joint Venture Agreements", which PJVA strongly recommends to any professional who has dealings with Joint Venture, this course will include a print copy of PJVA's most current suite of agreements. Ending late June with "Joint Venture Analyst Level 2", PJVA is confident that its offering will provide graduates with the skills required to begin taking on Joint Venture issues of increasing complexity and breadth.
JV Administration Certificate
Joint Venture Agreements - February 1 - 27, 2018 - Members $495+gst; Nonmembers $525+gst
This course provides you with an opportunity to learn about Petroleum Joint Venture Agreements and expand your oil and gas knowledge base. You will learn how to negotiate and advance Joint Ventures, the business of which is documented in a number of agreements. This course will provide you with an advanced understanding of fees, facilities, and movement of production through them. Most importantly, you will achieve a firm understanding of agreements required to capture the business arrangements such as Construction, Ownership and Operation (CO&O), Unit Agreements, Unit Operating Agreements and a variety of Service Agreements.
Joint Venture Administration - March 6 - 29, 2018 - Members $495+gst; Nonmembers $525+gst
This course is a valuable starting-point for those students new to the Joint Venture Business and those currently in the business. The learner will gain an understanding of Joint Venture administration by reviewing Petroleum Joint Venture Agreements, the rights and responsibilities within them, industry best practices, oilfield terminology and industry administrative procedures. Includes nine sections of material and exercises; including, agreement drafting and revision, Operator vs. Non-Operator positions; legal and contractual concerns, effects of operating without an agreement, fee negotiations, production facilities and schematics, and, changes in ownership and working interests.
JV Analyst Certificate
** Prerequisite: Successful completion of the Administration Certificate above
Introduction to Facilities - April 5 - 6, 2018 - 2 Full Days - Members $545+gst; Nonmembers $575+gst
For the non-engineer, you will learn a broad range of engineering techniques and concepts that affect field development, facilities and operations which, ultimately, roll up to the joint venture team to manage under an agreement. This course is also an in depth look at various Gas Facilities and Oil Facilities; each section comprises Reservoir, Gathering and Processing, Transportation and Marketing of products. Most of all, you will learn to understand your engineers and apply that understanding to the JV arrangements.
Joint Venture Analyst Level 1 - May 1 - 25, 2018 - Members $495+gst; Nonmembers $525+gst
This course considers the analytical side of the relationship of oil and gas joint ventures. In addition to learning the skills it takes to become an analyst, you will evolve the main functions of a Joint Venture Analyst's workflow and job environment as it relates to the various terms within the agreement and the complexities that drive the governing and secondary joint ventures.
Joint Venture Analyst Level 2 - June 5 - 29, 2018 - Members $495+gst; Nonmembers $525+gst
This course takes on more complex joint venture initiatives and reviews the business drivers behind negotiating joint venture agreements, the economics of the joint venture, the purpose of understanding production flow and measurement from wellhead to sales. You will leave this course with solid knowledge of agreement terms which give way to tactical negotiation and joint venture management.
The prerequisite is required to obtain the JV Analyst Certificate, however is not meant to exclude anyone who may wish to participate in one or more of the above courses.
Please note there will be exams during the courses, therefore those taking the full JV Certificate Program will require an 80% passing grade.
For questions about the program, please contact the PJVA Academic Director, JV Certificate Program:
Michelle Thoen, Canadian Natural Resources Ltd. - Michelle.Thoen@cnrl.com
---
Who's on Board?
In response to some interest from our Membership about our Board Members and their roles, JV Views is proud to present a new series that takes a look at the Life of a Boarder, entitled "Who's on Board?". This month, we are featuring our Education Director for our certificate program, Michelle Thoen, and our Executive Treasurer, Grant Feddema. To give you some background on the PJVA Board, we are charged with oversight of this nonprofit association. There are 16 seats at the Boardroom table, representing 600+ members, 100+ volunteer committee members, and plenty of goals to execute on annually. We each volunteer ~20-40 hours a month in our roles.
We hope you enjoy learning about your Directors, the waters they navigate in their volunteer position, and why they chose to volunteer to lead PJVA.
PJVA will be appointing a Nominating Committee this year, composed of 3-4 seasoned Board Directors and Executives to propose a list of Members for election to the Board of Directors. Nominations for Members for election to the Board must be received by our Treasurer at least seven (7) days prior to the Election General Meeting. Please watch for our call for nominations in the Spring, which will be included in an email and JV Views.
Grant Feddema
PJVA Treasurer
Tell us about yourself:
I was born in Calgary and lived here most of my life, with the exception of 20 plus years in the United States. I have a Bachelor of Science degree in Business Administration and a concentration in Management. I have worked Joint Ventures in the Oil and Gas sector for over 13 years. I have 6 years in food and beverage management as well as 5 years as a business analyst for a communications company. Joint Ventures combines many of the skill requirements that a business degree requires and that diversity is what makes roles like Joint Venture Representative so fulfilling and challenging. When I'm not joint venturing, I'm usually on a mountain bike or thinking about a way to get out on my mountain bike.
When did you get involved on the PJVA Board and why?
After taking the PJVA Joint Venture Analyst Certificate Program I wanted to find a way to give back. About a year after I graduated from that course I volunteered to help update the Analyst I course material. I joined that team in the fall of 2009 as a volunteer. I stayed with that team for 3 years finally moving into a coordinator role managing the update process for the Analyst I course material. After a year of that I was nominated to join the Board of Directors and I jumped at the chance. PJVA was looking for a Marketing Director and that was my chance. I served in that role for 3 great years. The team that was assembled was successful in creating the foundation for a brand new portfolio that is proving very valuable to the Association. I then moved into the Task Force portfolio, which was a good learning opportunity for me, and I'm now the Treasurer for the Association.
Tell us about why you like the challenges of the joint venture business?
As I mentioned earlier, Joint Ventures has a great mix of requirements, knowledge of accounting principles, financial understanding as well as negotiation skills along with legal/business law. No 2 days are ever alike and the work is challenging. I would be remiss if I didn't mention the great people that work in Joint Ventures ever day. Rarely did I run into anyone that was not willing to work towards an acceptable resolution.
Tell us about the biggest hurdles facing the PJVA over the next few years?
The oil and gas sector has been hot hard for the last 3 plus years. The price of our products have dropped to almost historic lows, companies have slashed their work forces as they struggle to keep costs in check. This has taken a toll on Calgarians, Albertans and Canadians. Through it all PJVA has maintained very strong membership numbers and has been able to offer almost the exact same benefits it has over its illustrious 32-year existence. But with those minimal membership loses and a reduction in the number of industry and non-industry people taking PJVA educational courses, our revenue has slowed somewhat. PJVA will need to watch costs and balance that with a reduction in revenue while still offering the same benefits. PJVA will also have to look at diversifying its educational offerings to match this new oil and gas industry if it wants to maintain its position as an industry leader.
When you assumed the role of Treasurer this year what goals did you have for 2018/19?
As the Treasurer of PJVA, my goal was to manage the costs to the best of my ability. That task was made a lot easier due to the hard work of the great Directors that run each of the Associations portfolios. We were able to reduce our costs by over 15%. The Board is made up of 16 Joint Venture professionals, which number you might perceive would be hard to work with. It's actually the exact opposite. This is one of the best functioning teams I have ever been a part of. I look forward to working through my last 3 years on the board and attaining further successes with this fantastic group.
How many volunteers do you have working under you?
One is the loneliest number right…but seriously as Treasurer I am part of a 16-person team. In the past I have had as many as 7 volunteers working alongside me in various portfolios. As a note of interest, PJVA routinely has over 100 volunteers each and every year.
Best advice you ever received?
"Believe in yourself and you'll go far."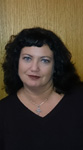 Michelle Thoen
PJVA Academic Director - Certificate Program
Tell us about yourself:
I have been in the industry of Oil and Gas for over 20 years. Having been exposed to many aspects of the industry, I believe that my skillset is fairly rounded. Over the years I have transitioned through Surface Land, Mineral Land, Contract's Land and then made the jump to Joint Ventures. I became a Joint Venture Rep in 2005 and have never looked back. This position allows me to use all my skills that I have learned. Every day I am learning something new and challenging which I welcome. With this being said, when I am not at work I do enjoy going out to our cottage at Lake McGregor with my family.
When did you get involved on the PJVA Board and why?
I joined the PJVA board in the fall of 2015 as a Co-Director to Education. I was asked to assist the Director of Education at that time with the e-studies and Mount Royal Program. I anticipated this would be a great way to become part of the decision making process for the PJVA education program along with the advantage of gaining new networking opportunities.
Tell us about why you like the challenges of the joint venture business?
I truly enjoy working with new people whether it be negotiating my next deal or working with other departments to help them get answers to their queries. This is something that I find very rewarding and look forward to in every aspect.
Tell us about the Education Portfolio at PJVA and the progress you have made over the last two years?
The last two years have been trying economic times for the Oil and Gas Industry in conjunction with other industries. This downturn has not been without impact to the PJVA Education program as well. In 2015, PJVA had made a decision to make a transition from the online courses at Mount Royal to an in-class program at SAIT in the evenings. This program was to be up and running in early 2016. Unfortunately, this transition did not go as smooth as PJVA anticipated and has been delayed as a result. The SAIT PJVA Certification Program requires a minimum attendance in order to proceed with the curriculum. Unfortunately, this required minimum has not been achieved. As a result, PJVA has decided to work towards offering these courses at another facility. This does pose some other obstacles such as getting teachers for these courses along with achieving our own required minimum (which is much lower than SAIT's). In light of this, PJVA is very optimistic that we will be able to get these courses offered in the 2018 New Year.
What are your goals for the PJVA Certificate program in 2018/19?
As the Education Director of PJVA, my goal is to have the courses that were updated by the various Coordinators and Volunteers offered at a facility. Along with this, I would like to see that the individuals taking these courses be successful. It is imperative to ensure that there is a transition of knowledge in our industry and there is no better way than taking these courses to do so. Succession Planning is just as important in Oil and Gas as it is in every industry.
How many volunteers do you have working under you? This is a good question as I really do not know how many volunteers work under myself. However, what I do know is that there are quite a few individuals that give up free time to volunteer and contribute to PJVA. Without these individuals, PJVA would not be able to succeed and we are grateful for this.
Best advice you ever received?
"First Impressions are the last Impressions"
---
Petrochemical Development in Alberta - Developing New Demand for Propane
Sponsored by Integrity Audit - specializing in Joint Venture Audit, JV Management, and Joint Venture Accounting
Also sponsored by The BOE Report.com
Our first Joint PJVA, PASC & GPAC Luncheon of 2018 features a presentation about an exciting new Joint Venture between Pembina Pipeline Corp. and Kuwait's Petrochemical International Corporation - A 50/50 joint venture agreement forming a new entity, Canada Kuwait Petrochemical Corporation.
CKPC is proceeding with activities for front end engineering design for a world-scale combined propane dehydrogenation and polypropylene upgrading facility which is an opportunity to develop new market demand for propane in Alberta. The project is a recipient of $300 million in royalty credits from the Alberta Government.
Speaker: Kevin Jagger, Market Development at Pembina Pipeline Corporation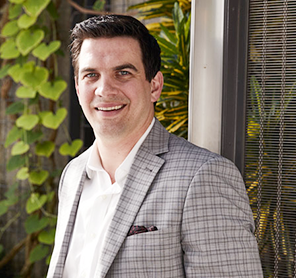 Date:

Thursday, February 15, 2018

Time:

11:30 am – 1:00 pm

Location:

Calgary Petroleum Club
319 – 5 Avenue SW

Cost:

Members: $45.00 + GST
Non-members: $55.00 + GST
PJVA Students: $20.00 + GST

Register:

Register here
---
GPAC Luncheon
Date:

February 28, 2018

Time:

11:30 am – 1:00 pm

Location:

The Fairmont Palliser
319 – 9 Avenue SW, Turner Valley Room – 2nd Floor

Topic:

The Low Carbon Economic Transition: Opportunities for Oil & Gas Innovation to Make the Paris Agreement Real
Click here for more information: http://gpacanada.com/event/gpac-luncheon
---
Cutting methane emissions doesn't have to break the bank
According to a study prepared by ICF International for the Environmental Defense Fund (EDF), using gas prices at US$2/mcf, Canadian companies can cut 45 per cent of their methane emissions at a cost of a penny per mcf.
Mark Taylor, Vice-President of climate policy assurance at the Alberta Energy Regulator (AER) says "Technologies are already available to recover methane emissions, and industry already knows what to do with this valuable hydrocarbon." He believes there are opportunities for service providers and oil and gas companies to collaborate and achieve necessary reductions. "Let's get the dialogue going, and let's figure out how we start the action happening right now."
Join us for a presentation by Mark Taylor on "Climate Collaboration in Alberta - Climate, Collaboration on Methane and the Encouragement of Albertan Technological Innovation"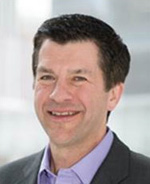 Date:

Wednesday, March 7, 2018

Time:

11:30 am – 1:00 pm

Location:

Calgary Petroleum Club
319 – 5 Avenue SW

Cost:

Members: $45.00 + GST
Non-members: $55.00 + GST
PJVA Students: $20.00 + GST

Register:

Register here
---
PJVA Membership
Renew your membership
Don't forget to renew your PJVA membership for the upcoming year!
PJVA's annual membership fees are amongst the lowest within the oil and gas sector compared to some of our peers such as CAPL. PJVA membership provides great value for networking, social events, luncheon speakers, JV agreements and documents, membership directory etc. Attending the Annual Christmas Social alone, which is complimentary, can pay for 1⁄3 of your membership!
---
Upcoming Events
February 15, 2018 – February Luncheon
March 7, 2018 – March Luncheon



PJVA was incorporated in 1985 to represent individuals and organizations involved in petroleum joint ventures. JVViews is published to keep members informed about upcoming PJVA and industry events, courses and seminars offered and/or sponsored by PJVA and current projects being facilitated by the Association.