September 2018
A Message from the President
September Luncheon
PSSA Rollout Event
24th Annual GPAC/PJVA Joint Conference
Volunteer Appreciation
Trans Mountain Pipeline Expansion
NAFTA Deal
Russia and LNG
2018 Annual Report
Consider a Corporate Sponsorship with PJVA?
---
A Message from the President
Welcome to a new fiscal year for PJVA, I hope you all had an enjoyable summer. I am very honoured and excited to represent our membership as President in the 2018/2019 year.
This past weekend, the PJVA Board of Directors met in Calgary for the annual Strategy Session. I am pleased to report we had a very productive and collaborative session. I want to thank the Directors for taking the time away from their families, and personal lives, to dedicate their entire Saturday to plan for the upcoming year. We have a dynamic and motivated Board who will be working hard to add value to our membership. We have some exciting initiatives that we are looking forward to roll out to membership this year. We will be working toward improving our educational offerings, sponsorship opportunities, social events, and membership/industry engagement. If there are any topics or issues you would like to express or discuss, please contact the PJVA office, or myself directly, we want to hear from you!
We are all so fortunate to be a part of the PJVA community. Since its inception, the PJVA has made great strides and created benchmarks for industry with our model agreements, best practices, and the very way JV professionals conduct business. Now more than ever, we need to continue that gold standard of business and progress to the next level of benchmarks.
As a volunteer run organization, it never fails to amaze me the vast amount of work and dedication that is injected into our association and into industry. We have nearly one hundred active volunteers working on everything from course materials, agreement maintenance, social event planning, and so much more! Over the weekend I was discussing volunteerism with my colleagues. We all agreed that while as a volunteer you are giving so much time and effort, you are getting so much more in return. The knowledge, experience, friendship, and mentorship is invaluable. You have the opportunity to make a difference. I encourage you, if you aren't already, find something you are passionate about and volunteer. The PJVA has many opportunities and we are always looking for fresh perspective and ideas.
I would like to thank our outgoing Board of Directors for their years of service and dedication to our Board and PJVA. I also welcome our new and continuing Directors and thank them for their commitment to continue to make PJVA a successful and meaningful organization. Last but certainly not least, I want to thank our membership and sponsors for their ongoing support. We would not be able to continue to do what we do, without you.
Last year we launched a new logo and slogan – "Stronger Together". This, to me, resonates so well with our JV business and community. Our industry has had its ups and downs over the years, but it is our resiliency and drive that keeps us moving forward. The PJVA has built a community that comes together, supports and mentors each other, and continues to improve the way we do business – together. We have a lot of work to do, and always will, to continue to do business at the standard we expect. Nothing is more inspirational, and exciting to me, than that. I am proud to be a part of this community, and to see the great things we will do together.
Richelle Lindsay (Crescent Point Energy Corp.)
President, PJVA
---
September Luncheon
PJVA's September 13th luncheon was a success with 150 people in attendance as PJVA hosted Mr. Gerry Goobie, Principal at Goobie Tulk Inc. with a presentation entitled "The Regional Outlook for NGLs and Petrochemical Projects – What Happened to the Alberta Advantage?"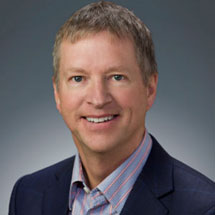 Gerry Goobie has an amazing 37 year career in oil and gas and prior to Goobie Tulk; he worked with GPMI, Purvin and Gertz, ATCO Midstream, TransCanada Pipelines, Murphy Oil, Alberta Natural Gas Ltd, Esso Resources Canada and Texaco Canada. Gerry began his talk with an overview of the Canadian economy concluding that resource extraction is by far our largest value add component.
He pointed out that Canada's economy critically relies on trade with the U.S. and that energy exports to the U.S. are a substantial component. Canada has a competitive advantage in resource extraction but is lacking advantages in other sectors. When it comes to natural gas and NGLs, low cost production is one of Canada's strongest competitive advantages. His conclusion is Canada must use its competitive advantage in resource extraction to develop new Crude, LNG and LPG markets to capture world prices. Since Western Canadian production has a large price or cash cost advantage – we can always beat the US in Pacific markets.
In his examination of hydrocarbon exports, Gerry observed that for all of North America, hydrocarbon supply is no longer a constraint - however North America is demand constrained. In addition, even as Canadian crude oil exports continue to grow, revenues have fallen because our prices are discounted from world prices.
In terms of natural gas, the North American natural gas market is glutted, and the US is not a reliable customer anymore. Gerry also pointed out that the US EIA predicts a further drop in net imports from Canada, which could have serious consequences for gas and NGL supply in Canada.
In conclusion, Gerry asked whether Alberta could reclaim some advantages we enjoyed in previous years and develop other such as:
Low and stable taxes, costs
More predictable regulatory process
Crude oil, LNG and LPG export projects
Improved infrastructure, especially rail
Targeted, customized and smart business incentives
For more of Gerry's insights and analysis, his presentation can be viewed on the PJVA website. You can send your thoughts on the presentation to feedbackpjva@telus.net
Maureen McCall
PJVA Director - Programs-Luncheons
Sponsored by: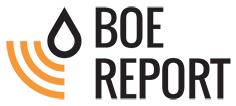 ---
PSSA Rollout Event – September 25, 2018
The PJVA-CAPL Pad Site Sharing Agreement has been completed and endorsed by the Boards of both associations. A rollout of the document is scheduled as follows:
Event:

PSSA Rollout

Date:

Tuesday, September 25, 2018

Time:

8:30 am – 11:30 am

Location:

ConocoPhillips Canada Auditorium
Gulf Canada Square
401 – 9 Avenue SW, 3rd level
The Pad Site Sharing Agreement has been developed for use with well pads containing oil or gas wells with different ownership. It governs the ownership and operation of the lease, road, surface facilities and pipeline that are shared by the wells. It deals with the interaction between the Pad Site Sharing Agreement and the applicable governing agreements for the wells, including the cross-liabilities created by the existence of multiple agreements. It also deals with end of life issues associated with wells abandoned at different times with the pad itself abandoned last. Many pads contain single party 100% owned wells or wells that are all governed under a single mineral land agreement. These pads do not generally require a PSSA. However, a considerable number of pads containing mixed ownership wells currently exist and will continue to be developed. These pads should be documented with a PSSA, so that the shared assets on the pad are managed and the range of issues inherent in a pad sharing arrangement are addressed before any issues arise.
You are invited to attend this session to learn why and how the document was conceived and how it may be used. Doors will be open at 8:00 am.
We request that members invited by PJVA and/or CAPL coordinate within their respective companies to send at least one Land and one Joint Venture representative.
Additional members are welcome to attend subject to available space. We expect to be able to accommodate most (and possibly all) who wish to attend, however if the venue capacity is reached, we will prorate the available space to ensure a broad representation across the companies represented.
No fee will charged for attending this session. We thank ConocoPhillips for providing the auditorium for this industry event at no charge.
Please register here by Friday, September 21, 2018
Michael Bruch
Chairman, PJVA-CAPL Pad Site Sharing Agreement Task Force
MichaelBruch@telus.net
---
24th Annual GPAC/PJVA Joint Conference
This year's Joint GPAC/PJVA Conference will be held on Tuesday, October 30th at The Calgary Petroleum Club. We are excited to have a variety of speakers in areas such as technology, climate policy, law, and market analysis ready to educate our attendees. Our morning keynote speaker, Ian Macgregor – Chairman and President of North West Refining Inc., will provide an update on the Sturgeon Refinery, which refines bitumen into diesel and adds value to the province compared merely to shipping raw crude to other markets for refining.
The conference provides those attending with the opportunity to meet new colleagues and catch up with old friends during the conference and at the reception after the presentations conclude. Information on registration, speakers, schedule and sponsorship can be found on the conference web site:
http://www.jointconference24.com/
We look forward to a great day of interesting presentations and networking this year. Please contact Conference Director Brad Hodges (bradleyhodges9513@gmail.com) with any questions regarding corporate tables, sponsorship options, or any other aspect of the conference.
Brad Hodges
Conference Director
---
Volunteer Appreciation
***Many thanks to every single volunteer.***
In August, PJVA members met at the Crescent Point bistro for a volunteer appreciation event. It was the 10th anniversary of this event, attended by current volunteers. Since PJVA's founding, volunteers have helped the Association and the Oil & Gas industry progress.
If anyone wishes to volunteer, please get in touch with the PJVA office.
Peter Mitchelmore
PJVA Newsletter Editor
---
Trans Mountain Pipeline Expansion
Federal Court Quashes Approval of Trans Mountain Pipeline Expansion
Article originally published in a BDP bulletin, August 2018.
By: Evan W. Dixon, Robert Martz and Seamus White, Student-at-Law
Decision Summary
On August 30, the Federal Court of Appeal released its decision in Tsleil-Waututh Nation v. Canada (Attorney General) regarding the Governor in Council's (GIC) approval of the proposed Trans Mountain pipeline expansion (TMX) in 2016. The Court overturned the decision of the GIC, finding that the National Energy Board's (NEB) report was too flawed for the Federal Government to rely on when approving the project and declaring that the Government had insufficiently consulted with Indigenous groups.
In this case, various Indigenous and environmental groups, as well as the cities of Vancouver and Burnaby had challenged the decision of the GIC to allow TMX to proceed. The Court dismissed most of the challenges to the approval, including the argument that the NEB had breached its duty of procedural fairness in preparing its report. The Court also dismissed arguments that the NEB had failed to decide certain issues before recommending approval of the project and had failed to consider alternatives to the proposed project location.
The Court's decision to overturn the project's approval was based on the narrow issue of project-related marine shipping, which it found was not adequately addressed in the NEB report, as well as the Federal Government's inadequate consultation with Indigenous groups. While the Government's consultation framework was reasonable and sufficient, it failed in the last step of consultation to meaningfully engage with the Indigenous applicants' concerns.
---
Mexico's Next Leader: NAFTA Deal Preserves Energy 'Sovereignty'
Article originally published in the Mexico Star, August 28, 2018
MEXICO CITY - Mexican president-elect Andres Manuel Lopez Obrador welcomed a deal between Mexico and the United States to overhaul the North American Free Trade Agreement (NAFTA) that he said preserved Mexican 'sovereignty' in the energy sector.
The U.S.-Mexico deal was announced by U.S. President Trump on Monday, putting pressure on Canada to agree to new terms and details that were only starting to emerge. Lopez Obrador said it was important that Canada be part of the deal.
President Donald Trump talks on the phone with Mexican President Enrique Pena Nieto, in the Oval Office of the White House, Aug. 27, 2018, in Washington.
Lopez Obrador, who is scheduled to take office on Dec. 1, said Trump 'understood our position' and accepted his incoming administration's proposals on the energy sector. The text of the new agreement has not yet been made public
'We put the emphasis on defending national sovereignty on the energy issue and it was achieved,' Lopez Obrador told reporters after arriving in the southern state of Chiapas.
'We are satisfied because our sovereignty was saved. Mexico reserves the right to reform its constitution, its energy laws, and it was established that Mexico's oil and natural resources belong to our nation,' he said.
Lopez Obrador opposed a constitutional change pushed through by Mexican President Enrique Pena Nieto that opened production and exploration in the energy sector to private capital.
Mexico has already awarded more than 100 oil exploration and production contracts to private companies.
Lopez Obrador has said he would pour resources into state oil company Pemex while still respecting private sector contracts, as long as a review does not find evidence of corruption.
He is expected to slow down or stall the process of offering more contracts to private players.
Jesus Seade, Lopez Obrador's designated chief NAFTA negotiator, participated in the latest talks between the current Mexican administration and the U.S. Trade Representative to strike the new NAFTA agreement.
United States Trade Representative Robert Lighthizer, front left, and Mexican Secretary of Economy Idelfonso Guajardo, front right, walk to the White House, Aug. 27, 2018.
Seade said on Monday that both Pena Nieto's team and the United States had agreed to change language in a draft proposal of the NAFTA overhaul on energy that had previously been a 'cut and paste' from the text of Mexico's energy reform.
The new language still preserved the same ideas and was consistent with Pena Nieto's reform, Seade said, adding that Lopez Obrador was not seeking to change the legal framework for private energy projects in Mexico.
While the new administration planned to increase production at Pemex, Seade told a news conference in Washington 'there will be areas where cooperation with the private sector is needed.'
*The newsletter may contain material sourced from to third party websites. The material is provided solely as a convenience to you and not as an endorsement by PJVA of the contents on such third party Websites. PJVA is not responsible for the content of third party sourced material and does not make any representations regarding the content or accuracy of materials on such third party Websites, or the availability of such Websites. If you decide to access third party Websites, you do so at your own risk.
---
Russia paying cost to be an LNG boss
Article originally published in the Alaska Journal of Commerce, August 29, 2018
Russia started as a bit player on the liquefied natural gas stage less than a decade ago but is not content in that role and wants to share top billing.
In 2009, when Russia's first LNG export terminal went online, the Sakhalin-2 project in the Far East provided about 4 percent of the world's liquefaction capacity. When the country's second liquefaction plant, Yamal LNG, reaches full capacity early next year, Russia will have moved up to 26 million tonnes annual capacity, 7 percent of the world's total.
If gas producer Novatek, which operates Yamal LNG, goes ahead with its plan for a second project in the Siberian Arctic, Russia could climb to 46 million tonnes in the 2020s, in the No. 4 spot behind Qatar, Australia and the United States.
Plans to expand Sakhalin production would further bolster Russia's position in Asian markets, where it holds a decided geographic advantage. The Sakhalin terminal is just 750 miles north of Tokyo.
Novatek's own long-term goal is to produce 55 million to 60 million tonnes of LNG per year by 2030, company CEO Leonid Mikhelson said earlier this month.
Government financing, tax breaks, building infrastructure and providing icebreakers are part of the plan.
"Don't think of these as commercial projects," a global energy analyst foretold at a Washington, D.C., conference six years ago.
Rather, he said, accept that Russian politics are part of the equation. The government might be willing to subsidize a project to promote economic development or to gain momentum in the growing Asian market.
That same summer as the Washington conference, Russian President Vladimir Putin signaled the gradual end of state-controlled Gazprom's monopoly on gas exports, opening the way for rivals, including Novatek, to do business in Asia. Gazprom has long profited from its exclusive position in pipeline gas sales to Europe, which Putin did not touch. The easing of export restrictions applied only to LNG.
As part of the decision to promote LNG exports, the government's 2013 actions included reducing its mineral extraction tax and canceling export duties on new Arctic offshore oil and gas projects.
The government further assisted in Yamal by financing construction of a port, airport, pipelines, icebreakers and dredging to create a navigable channel to the port, at a cost of at least $9 billion. The regional government contributed a property tax exemption and lower corporate profits tax rate.
Just five years later, two of three liquefaction trains are now in production at Yamal, with the third train scheduled to start up early 2019, bringing the $27 billion project's capacity to 16.5 million tonnes per year. The partners are Novatek (50.1 percent), France's Total (20 percent), China National Petroleum Corp. (20 percent) and China's Silk Road Fund (9.9 percent).
China also provided $12 billion in financing for Yamal, after U.S. sanctions blocked other lenders.
Novatek and the country's top oil producer, Rosneft, both lobbied for LNG export rights. Rosneft and its partner ExxonMobil for years have considered adding a gas liquefaction plant to their Sakhalin-1 project, which started producing oil in 2005. Though the companies continue to plan their own LNG plant, Gazprom would prefer that they pay to run their gas through its Sakhalin-2 project.
Reuters this spring reported that ExxonMobil and Rosneft had invited companies, including China National Petroleum Corp.'s engineering arm, to submit construction bids by October for their $15 billion LNG project with an initial capacity of 6 million tonnes per year. The news service reported a final investment decision is due next year.
Gazprom, meanwhile, is looking at adding a third train at its Sakhalin plant but lacks enough gas reserves for the expansion. Reaching a deal with ExxonMobil/Rosneft for supply would be the fastest option using existing infrastructure because some of the gas is being pumped back into reservoirs, Sakhalin-2 commercial director Andrey Okhotkin told a Russian LNG conference this summer.
While oil and gas giants Gazprom and Rosneft are active in the Far East, Novatek wants to expand in the Arctic. The company is targeting mid-2019 for a final investment decision on its Arctic LNG-2 plant, which would be built east of Yamal. Estimated at $25.5 billion, the plant is proposed at 19.8 million tonnes per year, with start-up in 2022-23.
In June, Total agreed to buy a 10 percent stake in the venture, and Novatek has signed a memorandum of understanding with Korea Gas expressing "mutual interest for KOGAS to enter into the Arctic LNG-2 project." Talks also are underway with Saudi Arabia's Aramco, China National Petroleum Co. and Japan's Marubeni Corp.
In anticipation of going ahead with Arctic LNG-2, Novatek is building a shipyard in the port city of Murmansk for construction of the production modules that would be towed to the plant site on the Gydan Peninsula.
Ice-class LNG carriers move Yamal gas through the Northern Sea Route to East Asia and also westward to Europe, but the ships are significantly more expensive to build and operate than the usual LNG tankers. Novatek is pursuing an answer to that costly dilemma — trans-shipment terminals to transfer the fuel to less-expensive, traditional carriers after the ice-class ships have reached open water.
The company wants to build an LNG trans-shipment terminal by 2023 on Russia's Kamchatka Peninsula, about 1,500 miles north of Tokyo. Trading house Marubeni and shipbuilder Mitsui O.S.K. Lines are among the Japanese companies considering participation in the project.
Tokyo also might help through public institutions such as the Japan Bank for International Cooperation and Nippon Export and Investment Insurance, according to a report in the Nikkei Asian Review.
And if one trans-shipment terminal is good, two might be better. Novatek is considering building an LNG trans-shipment terminal near Murmansk, CEO Mikhelson said Aug. 20.
The location will be determined "in the nearest future," Mikhelson said. The use of Ura Bay, 25 miles from Murmansk, is under discussion with Russia's Defense Ministry, which operates a submarine base nearby. The transfer terminal, on the route from Yamal to Europe, would strengthen the company's positions in the global LNG market, Mikhelson said.
"We are losing," he said, "and will continue losing in transportation with ice-breaking tankers."
*Larry Persily is a former Alaska journalist, state and federal official who has long tracked oil and gas markets and projects worldwide.
*The newsletter may contain material sourced from to third party websites. The material is provided solely as a convenience to you and not as an endorsement by PJVA of the contents on such third party Websites. PJVA is not responsible for the content of third party sourced material and does not make any representations regarding the content or accuracy of materials on such third party Websites, or the availability of such Websites. If you decide to access third party Websites, you do so at your own risk.
---
2018 Annual Report
To check out the PJVA 2018 Annual Report click here
---
Consider a Corporate Sponsorship with PJVA?
Is your company interested in a Corporate Sponsorship of PJVA? Do you know the benefits of being a Corporate Sponsor?
Click here to learn more. PJVA is always looking for opportunities to partner with Calgary corporations.
For further details please contact Jana Prete – PJVA Director or Connie Pruden at the PJVA office.
---
Upcoming Events
PJVA/CAPLA - Pad Site Sharing Agreement Rollout
September 25, 2018
October Luncheon
October 18, 2018