---
March Luncheon
(March 21st at The Calgary Petroleum Club - 11:30 am - 1:00 pm)
Crude by Rail - Capacity, Economics, Markets and Innovation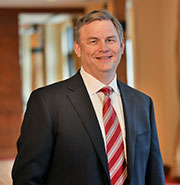 Speaker: James Cairns Vice President of Petroleum and Chemicals at CN Rail
A presentation on the short, medium and long term outlook of crude by rail capacity and the most recent developments and initiatives.
What impact will the provincial government have on the existing crude by rail market?
How can rail economics match new build pipe economics? What will be the impact of CanaPux- bitumen pucks developed by the CN Rail and Wapahki Energy?
If this new Canadian made technology is successful, the oil industry would be able to sell bitumen close to world oil prices without the use of pipelines or oil tankers.
Cost: Members: $50.00 (+GST) Non-Members: $60.00 (+GST)
Sponsored by

Maureen McCall
PJVA Director- Programs-Luncheons
---
February Luncheon Review - "Building on the promise of LNG Canada"
The February 14th PJVA luncheon featured a presentation by Steve Corbin, Executive Project Director for LNG Canada: a Shell, Petronas, PetroChina, Mitsubishi and Kogas joint venture – which proposes to build BC's largest LNG export facility. A chartered mechanical engineer and registered project professional, Steve Corbin has over 35 years of progressive experience in ensuring successful development and execution of complex, multi-billion dollar projects in the Oil & Gas industry.
Besides being the largest private sector investment in Canadian history, it is also the first export project for Canadian natural gas to Asian markets. The project transports natural gas via pipeline over 677 kms, to the West Coast, and ships to Asian markets. It has the support of both the elected and hereditary chiefs of twenty five First Nations which is critical to the success of the project. Steve described the work needed to get the project to FID which involved making the project stand out to their joint venture partners who had other choices for investment. They were able to analyze the competition and identify the advantages of a Canadian West Coast project over the typical US Gulf Coast project which included an eight day shipping route to North Asia versus the Gulf Coast 24 day route, the use of a greenfield plant in Kitimat, and the use of a dedicated new Coastal Gaslink pipeline versus the US network of existing pipelines plus a few new small spurs. The Canadian low cost upstream unconventional gas supply was a definite advantage when compared to Henry Hub market-priced gas supply.
A persistent focus on tax and fiscal competitiveness was key to obtaining FID as well as answering the challenge of producing LNG with the lowest carbon emissions of any project worldwide. Part of the journey was waiting for the right time to launch LNG Canada by identifying an emerging LNG supply-demand gap beginning late 2023 expected to open up dramatically by 2030 and beyond. The timeline for the project has begun with site clearance and preparation in 2018, progressing through piling, major equipment procurement, fabrication, module arrival, to plant construction and hook up to Train 1 so it will be close to start up in 2022.
The project implements many innovations such as their use of digital twins of the project for efficiencies, digital planning and review. They intend to develop their use of new digital technology significantly. Since the plant, pipeline and upstream work is expected to employ up to 10,000 workers, the focus is on training and employing locally. The intent is to help cover the costs of training for apprentices developing their skills in high-demand trades with a commitment to 25% apprenticeships. There is also a commitment to increase women's on-site participation and understand how to be the project of choice for women. There is a continued focus to contract with local companies and BC and Canadian businesses. The presentation demonstrated how completely the LNG Canada project provides value on many levels. In Conclusion, Steve invited attendees and all interested in the LNG Canada project to engage with them on social media through the following:
We expect to have further updates from LNG Canada as the project progresses.
A pdf version of the LNG Canada presentation will be available on the PJVA website shortly.
Maureen McCall
PJVA Director - Programs-Luncheons
---
JV Certificate Program Volunteers Required!
Details:
Volunteers are required for the JV Certificate Program Course to review and update the course materials as follows:
A volunteer Course Coordinator for the JV Agreements course
Volunteers are needed on all course review committees
Amount of time required:
These are longer term commitments – ideally, you will be ready to stay in the role for 1 or more years.
Time per week:
2 – 5 hours/month, varying based on work required and number of committee members available
Experience:
JV Agreements Course Coordinator:
5+ years' progressive experience and have completed the JV Administration Certificate program, OR
5+ years practical and progressive experience in a JV Administrator role;
Committee member:
JV Agreements Course Coordinator:
2+ years' experience with completion of the JV Administration or JV Analyst Certificate Program, OR
5+ years' experience in a JV Administrator or JV Analyst role
Delivery skill set:
Ideal candidates for this role exhibit some or all of the following skills:
Able to work in a confidential manner,
Have current, relevant, industry experience and an understanding of the current PJVA Model agreements in use
The ability to identify, research and summarize information from various sources,
Able to write new material, or edit existing materials, in a clear and concise manner suitable for use as an educational resource.
ALL interested PJVA members are welcomed to submit their names for any of these roles – your unique combination of experience, background, and skills might be exactly what is needed for the ongoing development and maintenance of our course materials.
---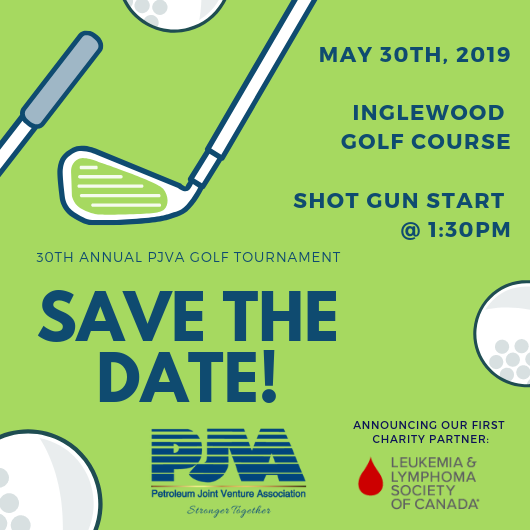 ---
Early Morning Discussion – February summary
On February 12, 2019, a presentation and a Q&A session with the CO&O Task Force took place. Draft 1 of the new CO&O agreement was discussed, and a reminder was given that the feedback deadline for PJVA members is March 1st. At the time of the Q&A session, there had been no questions submitted in advance. Questions should be emailed to taskforce@pjva.ca with the subject line "CO&O Q&A".
The overall consensus from the Task Force members present was that the latest draft is an improvement on the previous model which was issued 20 years ago. The impression given during the EMD was that the latest draft addresses many of the longstanding grey areas and cultural problems. To ensure this is addressed to the satisfaction of PJVA members, Questions should be emailed to taskforce@pjva.ca with the subject line "CO&O Q&A".
Peter Mitchelmore
PJVA Newsletter Editor
---
Canada Chapter Event: "Impacts of the IMO Sulphur Regulations on the Canadian Crude Oil Market"
On February 21, at the BDP office, a presentation was given by Allan Fogwill who is President and CEO of CERI (Canadian Energy Research Institute)
The presentation, "Impacts of the IMO Sulphur Regulations on the Canadian Crude Oil Market." Covered recent IMO regulations set a global limit for sulphur in fuel oil used to power ships at 0.5% (by mass) from the current 3.5% which will start in January next year. The regulations restrict emissions from ships plying international waters which could significantly change the crude oil landscape at regional & global levels. The change will propagate through the value chain; from the marine industry seeking replacement fuels to refiners producing bunker fuel & upstream oil producers who produce crudes that generate high sulphur residues used in bunkering.
Canada is a major producer of high sulphur heavy crude oil which is refined primarily both domestically and in the US. where there are sufficient capacities of complex refineries to handle this type of crude. There were attendees of a variety of professions. The PJVA members who attended were the President and the Newsletter Editor.
Several key points were made:
upgrading should be done by producers. It would solve the problem of pipeline space.
Complex refineries could have a better future.
PADD 2 is a price setter and alternatives should be sought.
IMO sulphur regulation could go price differential
The biggest risk is to SAGD
At the end of the session, upgrading by producers and refineries was emphasized. It seems to be key to the industry's future – the ability to react to market demand and changes in its nature.
Peter Mitchelmore
PJVA Newsletter Editor
---

EMS BYO Lunch & Learn
Charging fees for Processing and Transportation – Land or JV?
March 26, 2019 11:45 am – 12:45 pm
Host: Enerplus Corporation, 333 – 7 Avenue SW
New Concept: BYO Lunch, and Learn
What if you, as a JV professional, were approached by a company advising that for the purposes of reducing their administrative costs, that their joint venture agreements were going to be terminated and in place thereof, charges for things such as facility processing and transportation would fall to the land contracts? It's one thing to terminate existing agreements but another to do so without establishing clear contractual terms to replace them.
As JV professionals, we know that a contract must be a mutual agreement between the parties and one party cannot unilaterally impose new terms with no way for the other party to accept them. Further, holes exist in the various CAPL agreements and it is for that reason (and others) that joint venture contracts and the joint venture industry were developed many decades ago. Land contracts such as JOAs cannot apply to multi-well facilities while serving different ownership groups, hence the need for individual service agreements when dealing with diverse working interests. In addition, key business terms such as billing and payment, product specifications, acceptance and delivery of production, allocations, priority, and failure to take in kind would be missing, as well as key provisions such as limitations, notices, audit rights, default and confidentiality. Omissions like this create uncertainty and only add risk.
As industry pressures mount to do more with less, please join us for a discussion on doing less, the right way.
PJVA would like to extend its sincere appreciation to Enerplus Corporation for their in-kind donation of space and equipment necessary for this industry Lunch & Learn.
**Click here to register
---
Communicating with the Agreements Task Force
Following up on a parting remark regarding questions regarding the Pad-Site Sharing Agreement which was rolled-out on the 25th of September, the PJVA has created and will be monitoring the email address taskforce@pjva.ca. Please feel free to submit your questions and comments regarding the PSSA and/or any other agreements currently in use. We will be compiling and forwarding the comments to the various groups for response.
As the goal of this method is to make this process as easy on our volunteers as possible, we ask that you submit your questions/comments/suggestions in the following subject line format.
"YYYY Agreement – comment"
For example if you wish to have clarification around "seepage and pollution" insurance as mentioned in Article V, Clause 502 of Exhibit A to the PSSA please title the email by this same or similar convention.
"2018 PSSA – Exhibit "A" 502 "seepage and pollution"
---
Consider a Corporate Sponsorship with PJVA?
Is your company interested in a Corporate Sponsorship of PJVA? Do you know the benefits of being a Corporate Sponsor?
For further details please contact Jana Prete – PJVA Director or Connie Pruden at the PJVA office.
---
Upcoming Events
EMS BYO Lunch & Learn
March 26, 2019
PJVA Luncheon
March 21, 2019
JP05 Course
April 30, 2019