---
PJVA Luncheon February 20, 2020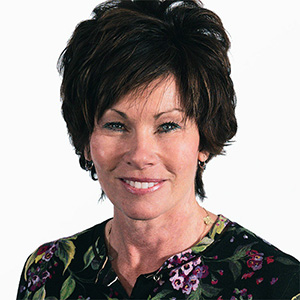 Coming Feb 20th, our next PJVA Luncheon at The Petroleum Club will be with Alberta's Energy Minister, the Honourable Sonya Savage. With an extensive background in the Energy industry, Sonya Savage continues her work to promote and develop Alberta's oil and gas wealth. Come hear her updates on the advancement of initiatives for regulatory reform, Indigenous reconciliation, legal, environment and climate change.
$55.00 members, $65.00 non-members (plus gst)
Sponsored by RSM Canada
Maureen McCall
PJVA Director - Programs-Luncheons
---
PJVA Luncheon March 26, 2020
Our March 26th PJVA Luncheon features Chris Rousch, President and CEO of Veresen Midstream, Canada's largest private Midstream gas processing company. He will be speaking on "How Midstream infrastructure can restore the Western Canadian Advantage". Western Canadian oil and gas producers continue to face significant challenges that affect their ultimate competitiveness when compared to other US shale plays.
This discussion will focus on how Midstream companies can unlock value for producers, both through the optimization of existing assets and providing access to world markets for their products.
Attend his presentation March 26th from 11:30 am - 1:00 pm at The Calgary Petroleum Club.
$55.00 members, $65.00 non-members (plus gst)
Maureen McCall
PJVA Director - Programs-Luncheons
---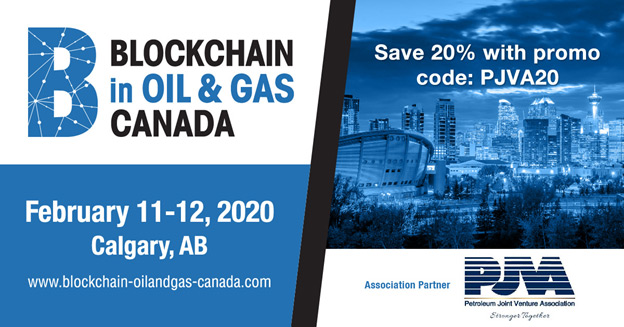 ---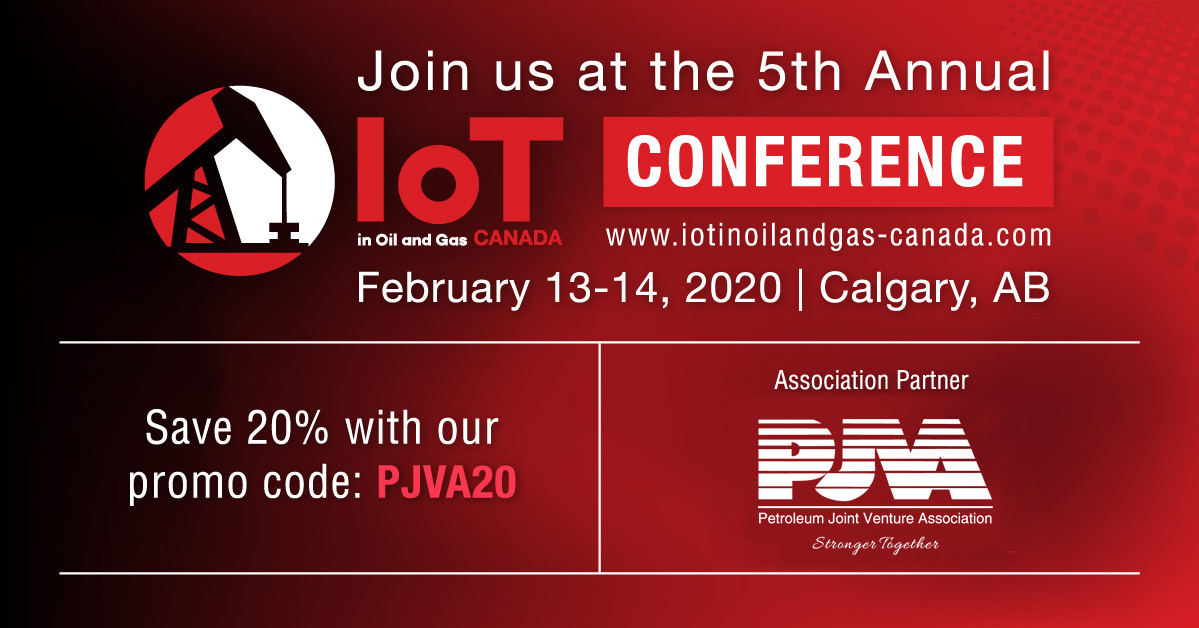 ---
PJVA January 31st Leadership Breakfast
Alberta is not alone - "It's time to link arms with Canadians across the Country"
Pierre Poilievre spoke in Calgary on January 31st to an Energy crowd of 250 at The Calgary Petroleum Club.
Pierre Poilievre maybe currently an MP in Ottawa but he had an inspiring message for Alberta at the Leadership Breakfast stating "It's time to link arms with Canadians across the country".
He shared his informed perspective on the current challenges facing the Canadian Energy Industry. Born (and raised) in Calgary a year before the National Energy Program came into effect in Canada, he grew up watching the NEP's destructive economic impact on Alberta. He suggested an examination of past events that led to the cancellation of the NEP are the key to optimism for Alberta's Energy future. He pointed out that Alberta's problems are not market related – they are entirely political, and the good news is; when damage is done through political decisions, those decisions can be reversed. He also pointed out the physical realities that exist across the country that are in our favour.
---
PJVA Nominations for Board of Directors 2020 – 2021
Each April, a call for nominations for new Board Members goes out to the PJVA membership. In anticipation of this upcoming call, we encourage any PJVA members who may be willing or interested in serving on the Board, to start to consider whether this is a role that they would like to take on.
Board terms are 2 years in length. Time commitments required vary among portfolios, and some portfolios will require volunteer recruitment and coordination to meet deliverables. Serving in a Director's role is challenging at times, demanding at others, but always offers great opportunities for personal development and learning, in addition to the opportunity to contribute to the guidance and sustainment of our association.
Please give some thought to putting your name forward and watch for the nomination forms that will come out with the April JV Views edition. If you have any questions about the nomination and election process, or the requirements of the roles, please reach out to the Nominations Committee c/o pjva@pjva.ca
---
CERI Breakfast Overview January 24, 2020
On January 24, I attended the CERI (Canadian Energy Research Institute) Breakfast Overview.
"The role of rail in Canada's crude and petrochemical markets" was the subject of the presentation by Dinara Millington (Vice President, Research of CERI), after which there was a question and answer session.
The objectives of the research:
Review rail-based supply chain logistics
Provide a detailed outlook for rail demand buy commodity, region and direction
Assess future investment requirements to grow capacity
Identify challenges and opportunities within the supply chain
The transportation sector contributes 8% to Canada's total GDP, approximately the same as the Oil & Gas sector. According to 2018 statistics, the top commodity in terms of total weight was coal. In the Prairie Provinces (Alberta, Saskatchewan, and Manitoba), fuel oil and crude petroleum was the third highest, a lot less than agricultural products. Provincial outflow to the US and Mexico grew most in Alberta from 2015-2018, influenced by market access via pipelines. Inflow during that period was significantly larger in BC than every other province.
There are a number of challenges that the rail network faces:
Lack of commonly accepted metrics for performance
Delays and network congestion; first and last mile issues
Seasonality
Yards/ terminals & ports capacity
Unreliable forecasting/ planning
Communication during disruptions
In summary, both the inflow and outflow of fuel and petrochemicals by rail is forecast to grow, with a national trade balance surplus. Even if pipelines are built, exports of crude transported by rail will grow. Furthermore, use of rail means that provincial curtailment does not apply. Investment is forecast to grow by 26% between 2020 and 2025. This applies to facilities and infrastructure, in addition to track. This is due to a 14% increase in rail freight between 2018 and 2025. Legally, agriculture has priority.
Additional investment is required in the rail supply chain system in order to accommodate incremental freight volumes, especially if pipelines are not built. Above all, it is doable if investment is made in infrastructure, if volumes increase significantly.
A highly informative and well researched presentation, especially relevant in the modern-day economic climate, CERI breakfast overviews are worthwhile addition to enriching one's perspective.
Peter Mitchelmore
PJVA Newsletter Editor
---
Who's On Board?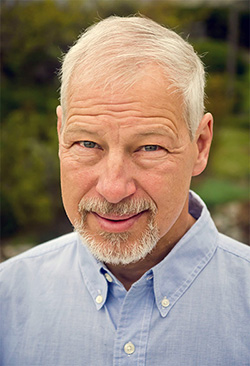 Darrin Belak
Social co-director
Tell us about yourself:
I have worked in our industry since 1981. I worked as an accountant in a variety of roles until 1996. I took a leap of faith and tried consulting. I credit my success since then to being versatile, fearless and positive about the challenge of assuming business analyst, joint venture and systems analyst roles.
When did you get involved on the PJVA Board and why?
I became involved in 2018 as a volunteer assuming the Social Media role. In 2019 I became a board member.
Tell us about why you like the challenges of the joint venture business?
There are rarely "cookie cutter" solutions. You never have a enough data to make decisions. Do the best you can with what you know.
Tell us about the Social Event portfolio(s) you're responsible for at PJVA and the progress you have made over the last year or two?
I am new to this role. My goal is to promote additional events that encourage continued networking. We are experiencing tough times where employers are scaling back in house events. Let's make our time together as fun as possible. Your vision and creativity in helping to make this a reality is encouraged and greatly appreciated.
---
CAPP Forecasts $2 Billion Increase in Upstream Oil and Natural Gas Investment
*Article written and published by CAPP, January 30, 2020
Capital spending in the oil and natural gas industry is expected to be about $2 billion higher in 2020 compared to last year. This represents a four per cent increase in capital investment in the conventional side, and an eight per cent increase in the oil sands, according to the Canadian Association of Petroleum Producers (CAPP).
Conventional oil and natural gas capital investment for 2020 is forecast at $25.4 billion, up from an estimated $24.4 billion last year. Capital investment in the oil sands is forecast at $11.6 billion in 2020, up from an estimated $10.7 billion in 2019. This marks the first time in five years that oil sands capital spending is expected to experience an upswing.
Overall for the oil and natural gas sector, total capital investment this year is forecast at $37 billion, up from an estimated $35.1 billion in 2019, for a combined increase of six per cent in 2020. This would halt the dramatic decline seen since 2014, when investment numbers reached $81 billion. The extra $2 billion in capital spending creates or sustains about 11,800 direct and indirect jobs across Canada (approximately 8,100 in Alberta, and 3,700 in the rest of the country).
The main driver behind the expected increase is a more competitive economic environment as a result of certain key policies:
In 2019, the Government of Alberta introduced the job creation tax cut. As of January 1, 2020, the provincial government lowered Alberta's corporate tax rate to 10 per cent from 11 per cent, as part of a plan to reduce the corporate income tax from 12 per cent in 2019 to eight per cent in 2022. The province also enabled producers to ship more crude by rail under curtailment and allowed new conventional oil drilling without the restriction on production, opening the door to positive investment, new drilling, and job creation.
Saskatchewan recently put forward its vision 2030 goal of increasing oil production by 25 per cent to 600,000 barrels per day and continues to operate an efficient and effective regulatory environment. Capital investment in the province is expected to increase 10 per cent in 2020, going up to $4.4 billion from $4 billion last year. British Columbia's upstream is expected to see a modest increase in investment this year from $3.4 billion to $3.6 billion.
In addition to more competitive fiscal policies in key provinces, oil producers are cautiously optimistic that additional pipeline capacity is on the way. With the Line 3 project scheduled to come on stream in late 2020, the Trans Mountain Expansion underway, and pre-construction activities ongoing for Keystone XL, there is potential for medium and long-term production growth with access to global markets and expanded transport capacity into the United States.
The Canadian Association of Petroleum Producers quotes: Tim McMillan, President and CEO, "We are very happy to see an increase in capital investment expected for 2020. It's a reflection of the hard work and determination on many fronts to bring the industry into a more competitive position. That includes the corporate tax cut by the Government of Alberta, and incenting crude by rail under curtailment, which is helping to attract business and investment." "The increase in capital investment is a very positive sign for the upstream sector, and there is a lot more work to be done to keep this momentum. That includes the continued steps being taken, including the Government of Alberta's red tape reduction panel, as well as necessary work that must happen in terms of municipal tax reform in both Alberta and Saskatchewan to foster fairness and competitiveness."
"Investors are seeing some positive activity in the industry right now, and it's important that all levels of government show a commitment to Canada's energy industry and the hundreds of thousands of Canadians who work in the industry. We need policies and action that keep us moving ahead – making us competitive, completing projects, and getting Canada's responsibly produced energy to global markets."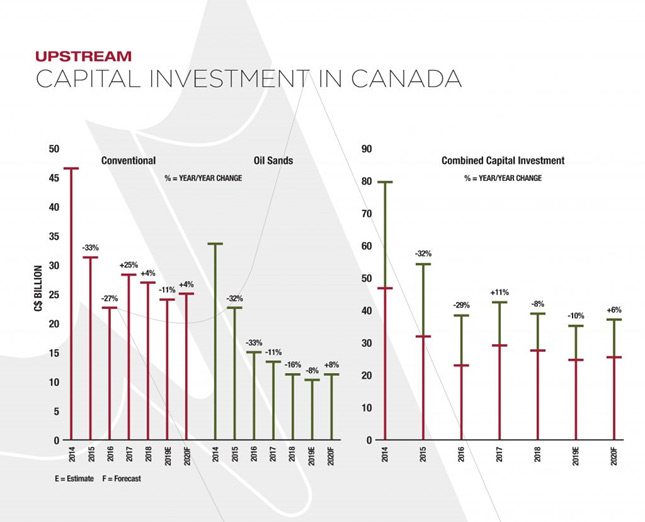 *The newsletter may contain material sourced from to third party websites. The material is provided solely as a convenience to you and not as an endorsement by PJVA of the contents on such third party Websites. PJVA is not responsible for the content of third party sourced material and does not make any representations regarding the content or accuracy of materials on such third party Websites, or the availability of such Websites. If you decide to access third party Websites, you do so at your own risk.
---
PSSA – Pad Site Sharing Agreement course – jointly hosted with CAPL – March 4, 2020
Industry is increasingly drilling from shared well pads in which wells and facilities are not held in common interests. The PSSA provides the documentation and operating framework to address the wide range of issues inherent in a pad sharing scenario. There is an integration of JV and Land concepts in the PSSA that requires Land personnel to become more familiar with JV concepts and JV personal to become more familiar with Land concepts.
More details can be found here!
---
Introduction to Facilities – April 13–16, 2020
1:00 pm to 4:00 pm each day
(exam April 23 if taking the full Certificate Program)
For the non-engineer, you will learn a broad range of engineering techniques and concepts that affect field development, facilities and operations which, ultimately, roll up to the joint venture team to manage under an agreement. This course is also an in depth look at various Gas Facilities and Oil Facilities; each section comprises Reservoir, Gathering and Processing, Transportation and Marketing of products. Most of all, you will learn to understand your engineers and apply that understanding to the JV arrangements.
---
JV Agreements – May 19 - 20, 2020
PJVA has revamped the JV Agreements Seminar with a bigger focus on Ownership and Service Agreements, and the importance of creating and maintaining a proper agreement. Whether you need to create a Gas Handling Agreement or a CO&O, this seminar will introduce you to the many PJVA model agreements and how best to use them!
This two-day introduction level course is designed to provide an overview and basic understanding of the new Construction, Ownership and Operating Agreement, Unitization Agreements, Gas Handling and other agreements. The CAPL Joint Operating Agreement and PASC Accounting Procedure, as they relate to Joint Venture Agreements, will also be presented by knowledgeable members of CAPL and PJVA. To achieve maximum benefit from this seminar a participant should either have had limited prior exposure to joint venture agreements or desire a refresher on current joint venture agreement model forms. Some prior exposure to joint venture operations would be helpful. Most suitable for individuals involved in engineering, land, operations, administration and accounting.
---
Upcoming Events
PJVA Luncheon February 20, 2020
February 20, 2020
JV Certificate Program - Analyst 2 Course
February 25 - March 26, 2020
Pad Site Sharing Agreement Seminar
March 4, 2020
---