---
PJVA Virtual Events - Webinars
In April, May and June, PJVA Luncheons and EMS went virtual, presenting great Zoom webinars:
April 14: The PJVA presented a webinar on "Auditing in a Pandemic: JV Audit Considerations in a Socially Distant Environment" with Integrity's President Kody Carroll, MBA, CFE.
April 30: The PJVA collaborated with PASC to present a webinar on the Canadian Government Income Support and Wage Subsidy Programs CEWS, TWS and CERB with Kim Moody, CEO and Director of the Canadian Tax Advisory with Moody's Gartner Tax Law LLP.
May 14: A Carbon Tax Strategies Panel discussion "Cross-industry Perspectives on the New Carbon Pricing Environment in Alberta – a Panel of the Pro's in the Trenches" was moderated by David Crawford, Indirect Tax Partner at RSM Canada LLP. The panel included Jeff Smith, Manager Indirect Tax, Pembina Pipeline Corporation, Dan Beauchamp, Commodity Tax Manager, Imperial Oil Canada and Evan Capatos, Tax Director, Gibson Energy.
June 29: EMS presented a PJVA Fireside Chat & Election Meeting, which covered Joint Interest Implications of Taxes on Greenhouse Gases and hosted by PJVA Treasurer, Kody Carroll and PJVA President, Grant Feddema.
---
Election Results
The results of the above noted Election Meeting on June 29, 2020 are as follows:
Richelle Lindsay (Crescent Point)
Jaime Botero (Repsol)
Randy Tomilson (Retiree)
Brittney LaBranche (BDP)
Douglas Klug (Independent)
Darrin Belak (Retiree)
Kevin Kalra (Steel Reef)
Mark Pelzer (JVSA)
Grant Feddema (Petronas)
Maureen McCall (Consultant)
Kody Carroll (Integrity Audit & Accounting)
Claire Turner (Crescent Point Energy)
Helen O'Brien (Husky)
Chelsea Stevens (Ovintiv – new Director)
John Wang (COOEC Canada Company – new Director)
Please join us in welcoming our new Directors to the Board, and extending our gratitude to these, and the other continuing members of the Board in the 2020-2021 year. We would also like to say thank you to the retiring Directors – Dan Tonellato, John Downey, Bradley Hodges and Jana Prete for their valuable contributions over the years. The continued efforts of our dedicated volunteers on the Board is what keeps our association thriving and providing the gold standard of services and materials our membership benefits from.
PJVA is still seeking a Director for the Task Forces portfolio; if you or someone you know is interested in volunteering for this role, please contact the PJVA office or Helen O'Brien, Vice President.
The term of elected Directors began July 1st; the PJVA Board will be meeting in September to plan their strategy for the next fiscal year.
---
PJVA Luncheon September 24, 2020
Topic: How Midstream infrastructure can restore the Western Canadian Advantage
Western Canadian oil and gas producers continue to face significant challenges that affect their ultimate competitiveness when compared to other US shale plays.
This discussion will focus on how Midstream companies can unlock value for producers, both through the optimization of existing assets and providing access to world markets for their products.
Speaker: Chris Rousch, President & Chief Executive Officer – Veresen Midstream
Chris Rousch was instrumental in the formation of Veresen Midstream and has been with the company since its inception in 2015. Previously, Chris was Vice President, Business Development and Vice President, Midstream at Veresen Inc. Chris also spent nine years at Provident Energy (now Pembina Pipeline Corporation) in progressively senior Engineering and Project Management roles.
$55.00 members, $65.00 non-members (+ gst)
Maureen McCall
PJVA Director - Programs-Luncheons
---
Trans Mountain, LNG Canada say they are on track despite pandemic
*Written by Amy Smart and published by The Canadian Press, then re-published by EnergyNow.ca, April 27, 2020.
VANCOUER, B.C. — Energy projects like an LNG Canada export terminal and the Trans Mountain pipeline expansion may face short-term setbacks but the pandemic and oil price crash shouldn't threaten their long-term viability, economists say.
Andrew Leach, an energy economist at the University of Alberta, said the long-term forecast for both natural gas and oil remains steady, even as some companies scale back workforces to meet safety protocols.
"I think the consensus amongst most people is that there isn't a big impact of what we're seeing right now beyond the timeline of the pandemic and the recovery," he said.
Global oil prices recently plunged amid oversupply concerns as storage tanks near capacity while refineries are reducing output as economic activity slows during the pandemic. The low prices have forced some producers to cut production in Canada's oilpatch.
Werner Antweiler, an energy economist at the University of British Columbia, said the oil industry is facing a "double whammy" of a global decrease in demand coupled with a Saudi Arabia-Russia price war. A recent agreement by OPEC and other countries to reduce production doesn't go far enough to balance supply with falling demand, he said.
But pipelines face slightly different market forces than the producers who fill them. There may be increased pressure on pipelines as Canadian producers seek to get oil to markets at the best price possible, while the spectre of American protectionism could also increase the pressure to get Canadian oil to Asian refineries if U.S. ones becomes unavailable, Antweiler said.
Trans Mountain said in a statement that construction on the expansion project is progressing well at its terminals and along the right-of-way in B.C. and Alberta with COVID-19 safety measures in place.
Current oil prices don't have a direct impact on the project, the company said. Its customers have made 15- and 20-year commitments for roughly 80 per cent of the capacity in the expanded pipeline. It's still due to come into service in late 2022, the statement said.
The existing Trans Mountain pipeline operated at its maximum capacity for the first quarter of 2020, the company said.
LNG Canada has reduced its workforce to manage the risk of spreading COVID-19, director of corporate affairs Susannah Pierce said in a statement. But the company and its engineering procurement and construction contractor, JGC Fluor JV, continue to hit "critical construction milestones," she said. Antweiler said liquefied natural gas has a good long-term outlook because of the ongoing switch from coal to gas globally and the increase in demand for energy in Asia.
"These two things, they will continue once the economy returns to normal."
In the case of Coastal GasLink, the 670-kilometre natural gas pipeline that would feed LNG Canada's export terminal on the B.C. coast, the pandemic may never rival the disruption earlier this year by its opponents, Leach said.
Construction on most projects that are underway could be vulnerable to disruptions caused by outbreaks but otherwise appear to be continuing at status quo. Leach biked through a Trans Mountain construction zone in Edmonton on Thursday and it seemed unchanged, he said. "It feels like it's going full speed ahead," he said.
A pipeline like Trans Mountain, which is regulated by the Canadian Energy Regulator, is not a commercial venture in the sense that it doesn't take full merchant risk and has bounds on the tolls it can charge. It's also largely able to pass any extra costs on to producers, Leach said. "They can't charge whatever the market will bear at any point of time and as a consequence of that they also have some protection for their capital investments," Leach said.
The wildcard project is Keystone XL for several reasons, including that it doesn't have all its permits and is not materially under construction, he said.
"It's relatively early in the process and the cross-border nature of it, the length of it, all these sorts of things make it more challenging in the current market. So that's probably one of the projects that is most likely to be affected," Leach said.
TC Energy, which owns the project, did not respond to a request for comment. While some have mused that the oil price plunge signalled the beginning of the end for oil, Leach and Antweiler don't buy it.
It would take broad public policy shifts or an energy technology revolution to stimulate a mass shift away from oil dependency. If anything, Leach said physical distancing habits could discourage drivers from making the switch to public transit, for example.
"I'd love to see the oil industry fade away more quickly than it will, but as an energy economist I still know we depend on oil for transportation," Antweiler said.
He said he expects demand for oil to remain stable for the next few years and it will be up to countries around the world to curb demand through policy until cleaner options become more cost effective. "There will be potentially a reduction in demand for oil but it won't be as fast as some hope," he said.
This report by The Canadian Press was first published April 26, 2020
Amy Smart, The Canadian Press
*The newsletter may contain material sourced from to third party websites. The material is provided solely as a convenience to you and not as an endorsement by PJVA of the contents on such third party Websites. PJVA is not responsible for the content of third party sourced material and does not make any representations regarding the content or accuracy of materials on such third party Websites, or the availability of such Websites. If you decide to access third party Websites, you do so at your own risk.
---
Column: Saudi – Russia price war affects Canada too
Written by Peter Mitchelmore and published in the BOE Report, April 8, 2020, 5:34 AM
The effect(s) of the Russo-Saudi squabble on Canada.
It could be argued that Saudi Arabia's labelling of the USA could well partially apply to Canada. While senators from oil-producing states might want someone else to cut back, the Saudis might well argue that the current situation would be easier to deal with had the U.S. not doubled its oil production in less than a decade. Whichever side prevails, the geopolitical wrestling match could end up squeezing the US and also Canada. Will there be an agreement at all, and if so, what will it consist of?
In terms of other Opec member states, the national budgets of many countries, especially the petro-states of Venezuela, Iran, etc. could be severely damaged. Volatile oil prices are an added complication while attempting to deal with the coronavirus pandemic. While Canada is not a "petro-state", much of the economy and government budget(s) depend on the natural resources industry. That applies especially to Alberta, also British Columbia and Saskatchewan. That also extends, at least partially, to the other provinces through the equalization formula and the Federation as a whole. The combination of coronavirus and the price war are and will be very challenging to navigate and weather.
Who benefits? Nations that mostly import, especially China which is the largest importer. Having been the first nation to be affected by the virus and its point of origin, the beginning of the end is present there. A key difference between Canada and its neighbour to the south is that the U.S. is an exporter whereas it used to be a customer. Over the past decade, the reverse has taken place in Canada, mainly concentrated in the eastern half of the Federation.
The policy dispute between Russia and Saudi Arabia and the fragmenting of Opec+ threatens to destabilize Alberta's finances and is another feature of many negative features and risks to Canada's fossil fuel industry. The previously dire situation of the discount of Western Canadian Select oil has aggravated recently, having decreased by more than half of its previous value. Furthermore, the Canadian dollar is at its lowest value vis-à-vis the U.S. dollar in two years. It reinforces the image many have: this includes myself, as shortly after immigrating I became convinced that the CAD is primarily a petro-currency.
Canadian oilsands operations have some of the highest production costs in the world, making the price war consequences particularly damaging to profit margins. "From a Canada perspective, the timing clearly couldn't be much worse," Bank of Montreal economist Benjamin Reitzes wrote in a client note Monday morning. "Oil was already under pressure from the COVID-related drop in demand, and the underlying economy wasn't particularly strong heading into all this," he added.
The oil price drop could prove particularly difficult for Alberta: every dollar decline in the price of oil means that the provincial government drops $350 million. According to Blake Shaffer, an assistant professor of economics and public policy at the University of Calgary, Alberta's recently-tabled budget assumed that the U.S. benchmark oil price would average at $58 per barrel this year ― a level that is now $26 higher than the actual price. Furthermore, "We're talking about a $7 billion decline in revenue expectations," It would seem to be imperative that calculations should be re-done to take more possibilities into account.
Saudi Arabia, which has the lowest oil production costs anywhere in the world, is aware that deep price cuts threaten high-cost producers ― and that is part of the point. "Inefficient producers will have to get out," Saudi oil minister Ali Al-Naimi declared in 2016, making it clear his country prefers to flood the market with cheap oil, rather than cut production when oil prices fall. It appears that Saudi Arabia's aim is deliberate economic disruption or destruction. Russia, more particularly Vladimir Putin, is mostly keen on rebuilding its former empire. While the resource industry is one of its key tools, the overall aim does not reach to the same extent as that of Saudi Arabia. The price war has arisen due to Putin refusing to be bullied by the Kingdom.
For Canada overall, the price war will mean lower costs for Canadian drivers and transport-dependent industries. That will be good for consumers while being harmful to industry in particular, the bedrock of the economy of Western Canada.
Peter Mitchelmore
PJVA Newsletter Editor; Author and writer;
Joint Venture Consultant
*The newsletter may contain material sourced from to third party websites. The material is provided solely as a convenience to you and not as an endorsement by PJVA of the contents on such third party Websites. PJVA is not responsible for the content of third party sourced material and does not make any representations regarding the content or accuracy of materials on such third party Websites, or the availability of such Websites. If you decide to access third party Websites, you do so at your own risk.
---
Who's On Board?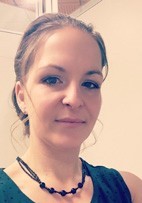 Richelle Lindsay
Past President
Tell us about yourself:
I am a mom of two busy girls and enjoy baking, spin, and spending time with my family. I am a JV Rep at Crescent Point where I have worked for the last 10 years in various roles.
When did you get involved on the PJVA Board and why?
I started on the Board back in 2012 as the EMS Director. I have served in various roles on the Board as well as on committees and as an instructor for the JV Administration class for the PJVA Certificate Program over the years. I got involved in the Board because I believe it really is a mutually beneficial activity to undertake. Volunteering and giving back to our community and industry is important to me. The PJVA is a valuable asset to its members and to industry and it is an honour to be a part of that. On the other side, there are great rewards personally in the relationships you form with PJVA colleagues and the valuable learning experiences you are able to participate in. It really is a win-win.
Tell us about why you like the challenges of the joint venture business?
Now more than ever, as JV professionals we are faced with a variety of challenges. Every day is different. Because JV really is intertwined within all aspects of the business, you get the opportunity to work with a lot of different disciplines and are able to learn a lot. JV is adaptive and collaborative, which makes the job enjoyable to me. The variety keeps you engaged and challenged, always learning and never bored, that's for sure. While working with partners can be challenging at times, there is a great deal of accomplishment and enjoyment I feel when partners can come together and work out issues for the best of all parties involved.
Tell us about the Past President role you're responsible for at PJVA and the progress you have made over the last year or two?
In the Executive role, you work on a variety of issues and engage with all of the various portfolios. We discuss and plan for the future and are always looking at ways to enhance our association and bring more value to our membership. In the past few years we have been focused on our Brand and the value we bring to membership. A lot of this has been taking a look at our current offerings and what we could add, remove, or change. We have also had the opportunity to work together with other industry associations and charitable organizations on different initiatives in true JV nature.
What are your goals for your portfolio in 2019/2020?
As we look forward, and especially in today's circumstance of remotely working, we are looking at ways to adapt through online engagement with our member to continue to offer educational offerings and timely communication.
Best advice you ever received?
Challenge the status quo. In JV it is important to be creative and adaptive. Just because we have done something a certain way in the past, doesn't mean it suits the practices and challenges we face today. Look at every scenario uniquely and find the best path or solution that fits today.
---
Upcoming Events
PJVA JV Certificate Program - Agreements Course
September - October, 2020
PJVA JV Certificate Program - Administration Course
October - November, 2020