---
PJVA Luncheon – November 12, 2020
On November 12th, our next PJVA Luncheon is with Toni Cioni, Cito Law Co-Founder, former partner at Torys LLP. Come to hear his presentation, "Going International - As Covid19 and oil price shocks drive reserves of global O&G assets for sale, are there international opportunities for Canadian companies?" at The Calgary Petroleum Club at 11:00 am.
As global demand recovers and the Canadian companies face increasing regulatory complications and cost, does it make sense for Canadian companies to operate abroad to serve global demand with O&G sourced from outside Canada? Amid the COVID 19 oil price crash, the amount of current oil and gas assets with recoverable reserves for sale globally has ballooned up to over 12.5 billion boe, according to a recent Rystad Energy report. While some companies are divesting low-priority assets, others are considering whether this may be the right time to acquire assets at a low price outside Canada. Canadian capital faces the need to seek other markets to ensure a return with the most important aspect of doing international deals being about the relationships as well as about the finite legal terms.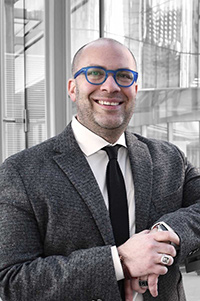 As a 21-year old student, Tony lived in St. Petersburg in post-Soviet Russia and also lived in Kazakhstan for 3.5 years, after moving from Kuwait to sidestep the second Gulf War of 2003. Tony has built an impressive career in energy law, specializing in domestic and international exploration and production development.
With more than two decades of international experience, Tony's work has touched 40+ countries. His language skills in Russian, French and Italian, combined with his international petroleum sector experience make him a dynamic leader in energy law. He is called in Alberta and England, and is listed for Energy in Chambers and International Who's Who. He is currently a board member and the Secretary of the Association of International Petroleum Negotiators (AIPN).
Future luncheons will be communicated to PJVA members once full details have been established.
$55.00 members, $65.00 non-members (plus gst)
Maureen McCall
PJVA Director - Programs-Luncheons
---
PJVA Luncheon - September 24, 2020
On September 24th, the PJVA Luncheon was with Chris Rousch, President & Chief Executive Officer — Veresen Midstream. He delivered a presentation, "How Midstream infrastructure can restore the Western Canadian Advantage" at The Calgary Petroleum Club.
While Western Canadian oil and gas producers continued to face significant challenges that affect their ultimate competitiveness when compared to other US shale plays, the presentation focused on how Midstream companies could unlock value for producers, both through the optimization of existing assets and providing access to world markets for their products.
Maureen McCall
PJVA Director - Programs-Luncheons
---
PJVA Early Morning Session - Canada Emergency Wage Subsidy (CEWS)
On September 30, 2020, via Zoom, there was a virtual early morning session regarding CEWS. It covered how it fits the industry and the ways in which it could be incorporated into joint venture operations.
---
A voice in Ottawa – Comments from transitioning MP Shannon Stubbs, who served as Shadow Minister for natural resources, 2015-2020
*Written by Maureen McCall and published by BOE Report, September 24, 2020
With the recent introduction of Erin O'Toole's new shadow cabinet, there has been a change of Energy Critics in Ottawa. Transitioning MP Shannon Stubbs, who served as the official opposition Shadow Minister for Natural Resources since her election in 2015, shared her comments with The BOE Report on the challenges to the Canadian energy industry over the last five years.
When the world's largest sovereign wealth fund divested from four Canadian oilsands companies in May 2020 over concerns about carbon emissions, the industry was quick to respond and stated the exclusion did not account for the industry's efforts to reduce emissions in recent years. There was a strong statement from Cenovus president and CEO Alex Pourbaix that "pulling investments from the oilsands and claiming it's for climate change reasons is more about publicity than fact." At about the same time, a few European banks had also pulled back from lending to the industry. Commenting on the divestment, Prime Minister Justin Trudeau disappointed the industry with his tacit support of the move saying "We've seen investors around the world looking at the risks associated with climate change as an integral part of investment decisions they make…There is a need for clear leadership and clear targets to reach on fighting climate change to draw on global capital."
Not all the voices in Ottawa were behind the PM's pronouncement and many of those voices did not get wide media coverage, including then Energy Critic, MP Shannon Stubbs. She recently commented on those pronouncements in an interview with The BOE Report:
"My frustration with those announcements is that they don't reflect the reality of the work that is being done in the oil sands and the energy sector in Canada. Progress is being made from water use to emissions control and reductions, to energy intensity & efficiency, to the whole suite of respecting labor and human rights and partnerships with indigenous people and communities & companies as owners in the resource. In every measure, Canada – led by the oil sands- is the best in the world. I am often perplexed at the mismatch between those opinions versus the comprehensive benchmark analyses done by organizations like Worley Parsons. Three separate times, they compared Canadian energy development to the other top oil and gas producing countries around the world. They concluded substantively and repeatedly that on every measure, from regulatory analysis through performance and outcome that Canada is best in class"(as reported in CAPP's 2017 Report ).
Many working in a financial capacity in the energy industry have shared an opinion that the exclusion of Canadian oilsands by the large global investment funds is merely a public rationale for a decision that is based on a lack of regulatory certainty for investment in Canadian projects. Stubbs says some have voiced this sentiment to her. As the Canadian Energy Pipeline Association stated in 2018 "CEPA does not see anything … that will attract energy investment to Canada" due to the regulatory "poison" enacted by Canadian governments - Bill C-69 and Bill C-48 - the tanker ban off the British Columbia coast, proposed methane emissions regulations, provincial greenhouse gas emissions regulations, and lack of clarity on Indigenous rights to name a few. The assertion is that Canada has an ROI-return on investment issue and after examination, the conclusion is that investing in Canadian companies and projects lacks certainty. This leads to the question - Can we normalize the energy discussion in Ottawa - to recognize the importance of reliable project approvals and the importance of energy security and affordability? Shannon Stubbs explains she has made these points a guiding priority in her work on the natural resources file since she was first elected.
'It is so key for people to know that big multinational companies or even mid-sized companies and homegrown Canadian companies who are making significant long-term investments need certainty, predictability, fairness, and clarity in the regulatory system. They are choosing other jurisdictions where their investment is welcomed- where they know the measures that they need to make, the timeline is going to take, the money it's going to cost, the resources that will be required, and know that once the analysis and measurement of their project proposal is approved that they will be able to go ahead build it and get it done. They will cancel their project and move their investments and create jobs in other jurisdictions where project review and approval is done efficiently and effectively. Repeatedly, cancellation of projects over the last five years indicates a lack of confidence in the Canadian regulatory system."
Stubbs sees even more uncertainty developing in the Canadian policy framework- the regulations for C-69 are still under development. The new Clean Fuel Standard which the Montreal Economic Institute reports is "a major economic and ecological mistake in the time of COVID-19" is unprecedented globally and due this fall. She thinks these new developments combined with existing legislation demonstrate a government hostile to industry. She cites an example-the offshore drilling ban in the North, Bill C-48 which allows foreign tankers but prohibits tankers that would export Canadian oil out of a port which would necessitate a pipeline to be built to the corresponding coast. She feels it is obvious that barring pipelines to the coast is the intent of C-48. As a result, the industry and investors take note and are going to other jurisdictions where they can find predictability, fairness, and certainty in the regulatory system. Stubbs notes that Canada has performed well in the past– both under the Harper government and under previous governments, because analyses were done comparing Canada at all levels of the regulatory system- everything from expertise, environmental regulations, standards, rigour and vigour of regulatory analysis incorporation of traditional knowledge, indigenous engagement and community engagement. She states that on every measure, Canada was ranked as at the top of the class in the top ten oil-producing countries in the world. Canada, to an extent, has already proven that you can have an effective, efficient regulatory regime and maintain the highest standards in the world according to Stubbs.
"Another part of the evidence about Canada's regulatory track record is that the NEB was an expert authority and renowned as an energy regulator in terms of its knowledge base, institutional knowledge, and technical knowledge. I worry about the scope and scale of walking back the damage that has been done to its reputation over the last five years. I was dismayed that every time the Liberals made statements like "Over the last ten years the Harper government gutted environmental regulations or water regulations"- they were attacking the regulator. The Prime Minister and his ministers repeatedly asserted that the NEB was "broken" and in need of "modernization" and intimated that Canadians didn't have confidence in the NEB." I would argue that there was no evidence for that claim"
Indeed, immediately after the election in 2015, Prime Minister Justin Trudeau instructed his natural resources minister Jim Carr to "modernize" the NEB, supposedly "to restore public trust in federal oversight of major energy projects" and created a panel to consult with Canadians. References to "confidence "and a lack thereof seem to have had origins with environmental and activist groups. Indeed, over fifty activist groups started media, social media, and letter-writing campaigns to shut down the NEB claiming the "federal review process of energy projects needs to be shut down and overhauled immediately."
The messaging certainly was amplified by media outlets such as CBC News who commissioned a poll to prove "most people have little or no confidence in the National Energy Board (NEB)." Over a year later the Trudeau government-appointed panel made recommendations to scrap the NEB, which oddly enough was reported to be based on "feedback from nearly 200 people" – an extremely small sampling and hardly a thorough consultation with Canadians as promised in November 2015. With scant evidence to support the claim, it was repeated and restated so often in media and social media that Stubbs feels it would be hard to reverse the damage done to Canada's reputation and to the regulator.
Stubbs commented on the further damage created by Bill C-69 - that stakeholders and the local communities directly impacted by a project were not given greater consideration in the project review process and that funded activists living outside of the country would have the ability to drown out the voices of Canadians living next door to development- a sentiment echoed in a 2018 CAPP report.
"That was one of the most damaging changes in C-69, they opened up interference in the regulatory process to anybody. Previously, either you had to be local and directly impacted by the project, or you had a certain specific skill set or knowledge that would aid the board in making their decision. People should be concerned about the effect on the voices of locally impacted Indigenous communities. Communities that worked so hard for years and years with companies (like Kinder Morgan) to come up with mutual benefit agreements to create training, jobs, commitments, and financial agreements, and now we've got a regulatory process where potentially groups 5,000 km away from the community are just as important as the voice of the community directly impacted by the project."
As Shannon Stubbs reflects on her experiences of the last five years, she calls for serious work to welcome natural resources and oil gas investments in Canada, saying there will be no reliable path for economic recovery without the natural resources sector being a destination of choice for businesses and jobs. She now has a key pandemic position in O'Toole shadow cabinet as the critic for public safety and emergency preparedness, which includes the decisions on how to reopen Canada's border with the United States and manage travellers from other countries with MP Greg McLean taking on the Energy Critic role as the Shadow Minister for Natural Resources and Canadian Northern Economic Development Agency (CanNor).
Maureen McCall is an energy professional who writes on issues affecting the energy industry.
Maureen McCall
PJVA Director - Programs-Luncheons
*The newsletter may contain material sourced from to third party websites. The material is provided solely as a convenience to you and not as an endorsement by PJVA of the contents on such third-party Websites. PJVA is not responsible for the content of third-party sourced material and does not make any representations regarding the content or accuracy of materials on such third-party Websites, or the availability of such Websites. If you decide to access third party Websites, you do so at your own risk.
---
PJVA Newsletter Editor's new foray into publishing – an excerpt from his forthcoming book, "The Trouble With China"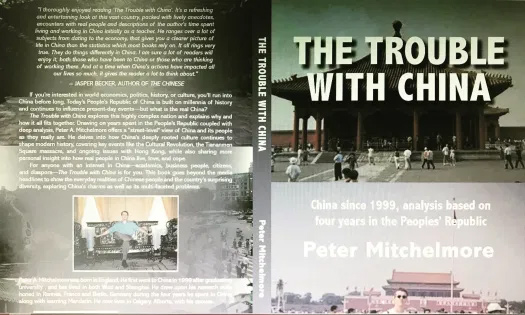 Excerpt from the chapter "economics", part of the forthcoming book, The Trouble With China:
"This is a big subject no doubt, and has become about the only topic with regards to China. Many Chinese have seemed to me to be almost unnaturally passionate about economics. When asking about their hopes and dreams, many soullessly say, "I want to be rich." Perhaps it fills the vacuum created by politics being somewhat of a closed subject, which is even more intense today. First of all, let's go back a bit.
As many readers might know, before Deng Xiaoping managed to manoeuvre the less than impressive Hua Guofeng (Mao's chosen successor) out of the way, China practiced centrally planned economics which led to greater equality – everyone was equally poor. Since then it has been taking a path towards a market economy although it hadn't got there by the time I left China, due to ongoing support for some state owned enterprises. The patriotic campaigns as described have also been used to paper over cracks left by deserting many of the (discredited) principles of communism. Other ways of doing so were also found, such as early 1980s' school textbooks that wrote about, and differentiated between, "evil" and "red" capitalists. The difference was that those of red persuasion didn't wait for the government to nationalise their factories, but handed them over to the state and even kept running them thereafter. Once policies had changed, such people still had good relations with the government, which is always good for business.
The long and short of it is that the migrant workers, mainly builders, are propping up their families in the countryside. In an interesting twist to this, I recall a student in one of my advanced English classes saying that revenue from agriculture was "propping up industry." Deng Xiaoping's simple but effective first reform was the "responsibility system". The old economic system meant that farming quotas were still there, but any surplus produced could be sold in a free market. Incentive was therefore brought into the equation. What the government is earning from these quotas now is being used to partially plug up the financial wholes being created by state owned industry. China's economy is in a mess, and there is a money-grows-on-trees thinking of some SOE (State Owned Enterprise) managers.
One could say that with the advent of the responsibility system and basically capitalism in 1978, the genie was let out of the bottle. Denied to them for so long, people really took to the whole thing with a vengeance, hence the "want to be rich" statement (say it in a Terminator-style voice for best effect). As a result, the Chinese seem to be more money-obsessed than the West. The politics of China precludes genuine and meaningful open discussion, so money fills the vacuum. This is the real irony of China for me: To stay in power, the CCP has ended up presiding over the kind of society it should by rights be dead set against. Money obsessed often means money grabbing. It was this kind of thing that led them to take up arms against the KMT in the first place. And now that things have come full circle back to the way they were, with one corrupt party ruling the country in a (more or less) market economy. Having communism and capitalism at the same time has led to China having the worst of both worlds: Despotic officials combined with greedy and exploitative business people frequently working together.
Unless shopping somewhere like a large department store, bargaining is a way of life. Xiangyang market in Shanghai is well known for cheap clothes and other things, largely because they are fake. The client offering the trade a lower price is expected, so they start off high in order to get a better final price. They will often start at the price of the real thing, but as a general rule your first offer should be about 20% of what they say. Don't laugh too loud if the trader says "But it's Channel." Some of the clothes are actually rather good, so it's worth checking out. Don't buy the watches though. Before leaving for Canada, my girlfriend bought me one for 120 RMB. A few weeks later, it didn't seem to be keeping time. I saw watches for sale at Vancouver airport for half the price anyway.
One group of individuals that guidebooks told me to be wary of was tuk-tuk (aka rickshaw) drivers. Settle on the price beforehand, and the driver will still try to claim that you "misunderstood" so beware, my book said. So, one day, a fellow Wuxi teacher and I found ourselves in the town of Pingxiang, at the end of the railway line before the border with Vietnam some 10 kilometres away (with the officials who were of completely different nature on both sides of the border). Spoilt for choice with regard to tuk-tuks, we agreed with one of them to a price of 30RMB. The ride was pleasant, taking us past a couple of army checkpoints and stopping off at a lake so the driver could throw water on the overheating engine. When we got to the border, we counted out 30RMB and the driver then stood in front of me saying that it was 30RMB each. While I was saying that he was one 1 metre 70 person, and we were two 1 metre 90 people, my friend put the cash on the seat, which made him move as it started blowing away in the breeze.
When it comes to doing business in China though, it really is just price, price, price and it can get tiring. A colleague at the language centre in Shanghai told me of a one-to-one student she had. She had been teaching him for four weeks, when about ten minutes before their next lesson he phoned trying to renegotiate the hourly rate. The relocation company I worked for would lose a job it was quoting on sometimes, as the HR junior would go with a local Chinese company offering a much lower rate by breaking the law and not getting an export permit and other documents.
Corner cutting is all part of business. The concept of paying for quality is lost on some, which is understandable in the case of the many Chinese of little means. Understandable for people like the old ladies I once saw who were selling their place in a several city blocks long line-up for train tickets (for 50 cents) during Chinese New Year. However, such practices seem to be just as rampant amongst those who can afford to do things right. A Chinese friend of mine used to work in a language centre of one of Shanghai's best-known universities. Largely privately owned by a millionaire, one time it was decided that the staff would have a weekend break to Hainan Island. When a new manager took over around a month later, it was announced that the staff would have to pay for the holiday. This same manager actually promoted my friend, but without an increased salary.
One province with a relatively high number of wealthy businesspeople is Zhejiang (the closest province of Mainland China to Taiwan). Some are not sure how to spend their riches. The landlord described earlier once lamented that a meeting had gone on too long, making him miss the last bus. He then said that I should pay for his taxi. A Chinese friend gave me a profile of these rural entrepreneurs: "Many of them have three BMWs, but still look like tramps. Lots of them run unregistered businesses with a relative and are slave drivers to their other staff. As the business is unregistered, they can do that with even greater ease than more legitimate companies. The other benefit of course is that they pay no tax." Others have told me that tax dodging is somewhat of a national pass-time. While I lived in China, eight out of ten on China's Fortune rich list were arrested for financial irregularities. The moving industry as a whole seems to have a bit of a murky past. The tax bureau raided one company's office in Beijing and kept their staff there all night until they paid one million RMB in back taxes. The General Manager where I used to work frequently warned us against being too high profile, although with his track record he may have had other reasons.
Communist governments are good at trying to portray an image of success. The former leader of East Germany, Erich Honecker, was especially good at boasting of achievements while all was crashing down around him. I have a theory that WTO entry negotiations were protracted partly because showcase projects were too successful in projecting an image of progress and success. The whole WTO thing was pretty much done to death in the media when China joined. In my opinion, once the government stops getting in the way, a lot of domestic companies, especially the SOEs were to be moved aside. In terms of service standards, a bit of shock might have been in store. China's banks, largely technically insolvent at the time, might have experienced an exodus when the banking sector opened up in 2006. Those who can learn enough might survive and come out stronger. The hope for domestic companies must have been that it takes multi-nationals a while to learn which levers to pull in order to win market share. If any of them go into a JV (joint venture, which usually means with an SOE), I didn't fancy their chances much for all the cautionary tales outlined above.
Because many Chinese firms rely on Guanxi, their networks of friends in various places, they can perhaps be more certain of what they are getting themselves into. For foreign enterprises that work more with economic data, the potential for statistics to be manipulated in China is too great for them to be relied on. Things like 5% unemployment which if believed would mean a gross exaggeration of average spending power. One that I did believe in 2004 was that 20% of spending in China was from the government, which used to spend money it didn't really have. I had only ever heard of a few Mainland Chinese who said (or could be bothered to say) that the statistics were bullshit. One was a black-market money changer. Another was a retired electronics engineer who was quite forthright in calling the figures "rubbish". Jiang Zemin, he said, had put many out of work. "Officials are killing the country to line their own pockets, and should all be shot." The 8% economic growth figures mentioned in nearly every quarter may perhaps have been true, but my question was: Where was it going? I couldn't personally see this 8% filtering down to the average person. That's partly because the unemployment figure was a great work of fiction, so companies had no need to raise wages. If anything, I felt that while the rich were getting richer (more Mercedes SL600s compared to SL320s a few years earlier), the purchasing power of the majority had slowly been declining. But I'm sure that there's a statistic to prove me wrong.
The biggest load of rubbish I think I have heard must be the prediction that Shanghai overtaking Hong Kong was imminent. 30 years minimum seemed optimistic, as the ingredients for success there, a free press and above all society, open government and legal system are all required. I used to pose the question: how is innovation possible in one area when it is forbidden in another? In the present day, it is more likely that the gap is narrowing as the drawbacks of Mainland China have been forced on Hong Kong, while the mass protests and overreaction thereto have caused uncertainty about Hong Kong's economic future. Meanwhile, Shanghai puts up with all of it, resistance free.
I picked up a copy of the South China Morning Post one summer in 2002 and read an article that according to a survey of CEOs, China was the best place to invest in the world. That made me chuckle, but the reasons they gave made my eyes pop out. They cited China's "Stable political system, strong economic growth, skilled workforce, good investor environment, etc." I read this out to a colleague who was as disbelieving as me. I said, "Show this China to me, because it's not the one I've been living in for the past three years." The political system may look strong but could unravel rather quickly if the circumstances were right. There is economic growth, but it's so uneven I wouldn't describe it as strong. Skilled workforce? Compared to where? Again, this is very uneven, and as described in the education chapter, there's not much to help people gain strong or relevant skills. Good investor environment? What planet are they on? The local government can play people how they want to, and taxes and finance are a mess.
It has to be pointed out that there are some foreign companies that did their homework and knew that they would be turning a loss. However, these are people who looked at the long-term picture and saw a chance to get established first and reap the rewards later on. China is a good place for cheap manufacturing as long as you keep a beady eye on the quality. Most of the items made for export seem perfectly good enough, although the long-suffering Chinese largely only get to buy the rubbish that's left over. One Korean businessman told me, "If I was selling this table to a Chinese with a small scratch on it, they would call it bad quality. If they were selling to me and I did the same they would say that this is a Chinese table and that I was being unfair." My mother recalls buying a silk blouse at one shop and noticing that there was a button missing. The staff seemed surprised that she would not buy it until they found a matching button. When she washed the blouse, the shoulder pads completely disintegrated, leaving her with a bag of crumbs on each shoulder. One of the things that grates about Shanghai is having to pay at or above Western prices for goods below Western quality. I wouldn't buy a property unless I saw it being built from start to finish. Still, if you're buying something like a Siemens, Phillips, etc. washing machine that is made in China you should have little to worry about. Nevertheless, four years of disintegrating bicycles, and coats with poppers that fly off with enough force to down a low flying pigeon, have given me the habit of looking twice at many things with a "Made in China" label on it.
In terms of sales though, concentrating on the coastal cities and the two deltas (the Yangtze and the Pearl) and getting things right there would be my advice. The Chinese consumer is a fickle beast that is very difficult to read. They are interested only in price unless it is something that gives good face (i.e. pose-value). Mercedes would make a killing if they set up a factory there. They would be able to avoid the 75% import tax and still sell at about the same price. Above all, my ranting pessimism in this chapter aims to inject a sense of reality. It is as strongly phrased as it is so to act as a bit of a counter balance to the runaway optimism that seems to infect some business people. Business in China is more than anything else a bandwagon that many have leapt onto. Those who do would be well advised to research a few things properly and keep in mind that there is more to being a "developed" or a "developing" country than simple economics.
This also applies to present day China to a greater degree during the current trade war. Economics has recently evolved into a means through which the government can strengthen domestic control and gain international influence. Accusations of the PRC "gaming the system" are very easy to believe given all of the observations I subtly made when I lived in the PRC."
The publisher is Canadian: https://books.friesenpress.com/store/title/119734000145968774
For further information, please visit www.thetroublewithchina.com
Peter Mitchelmore
PJVA Newsletter Editor
Author, The Trouble With China
*The newsletter may contain material sourced from to third party websites. The material is provided solely as a convenience to you and not as an endorsement by PJVA of the contents on such third-party Websites. PJVA is not responsible for the content of third-party sourced material and does not make any representations regarding the content or accuracy of materials on such third-party Websites, or the availability of such Websites. If you decide to access third party Websites, you do so at your own risk.
---
Upcoming Events
PJVA JV Certificate Program - Administration Course
October - November, 2020
PJVA November Luncheon
November 12, 2020