---
PASC Online Conference – September 15 & 16
Don't miss this great virtual event with timely industry topics -PASC Online Conference September 15 & 16 -Six Engaging Topics & Webinars-including CPD Compliant Ethics Training-Featuring Keynote speaker the Honorable Pierre Poilievre, MP- Finance Critic speaking on "Free Enterprise, Canadian Economic Recovery and the Trillion dollar question". Also Featuring : "The New Alberta Carbon Tax Pricing- A Panel of Pros in the Trenches" with David Crawford, Indirect Tax Partner at RSM Canada, Greg Perrin, Director of Indirect Tax, Suncor, Dan Beauchamp, Commodity Tax Manager, Imperial Oil Canada. Catch our CPD Compliant Ethics Training sessions- "Critical Ethics- Case Studies in Whistleblowing, Fraud Awareness" with Jennifer Tang, Complex Accounting & Disruptive Events, Deloitte LLP.
Sign-up for both sessions and receive additional savings! Or just for one of the 1/2 day offerings
Earn up to 7 CPD verifiable hours. Sponsored by Integrity Audit and Integrity Technology Solutions
Maureen McCall
PJVA Director - Programs-Luncheons
---
PJVA Speaker Event - September 24, 2020 (is now sold out)
On September 24th, our next PJVA speaker event is with Chris Rousch, President & Chief Executive Officer — Veresen Midstream. Come to hear his presentation, "How Midstream infrastructure can restore the Western Canadian Advantage" at The Calgary Petroleum Club, 11:30 am.
Western Canadian oil and gas producers continue to face significant challenges that affect their ultimate competitiveness when compared to other US shale plays. This discussion will focus on how Midstream companies can unlock value for producers, both through the optimization of existing assets and providing access to world markets for their products.
Chris Rousch was instrumental in the formation of Veresen Midstream and has been with the company since its inception in 2015. Previously, Chris was Vice President, Business Development and Vice President, Midstream at Veresen Inc. Chris also spent nine years at Provident Energy (now Pembina Pipeline Corporation) in progressively senior Engineering and Project Management roles.
Future luncheons will be communicated to PJVA members once full details have been established.
Maureen McCall
PJVA Director - Programs-Luncheons
---
SIGN-UP NOW! JV Certificate Program - JV Agreements started September 1st
The first course of the Program – JV Agreements began September 1 and JV Administration will begin October 20. So be sure to signup today!
This lecture-based program is both written and delivered by well-respected and experienced Joint Venture professionals. The courses have been tailored to the Western Canadian Joint Venture industry and practices.
Materials for each course will be available via a Dropbox link, the week prior to start date, so students have the opportunity to pre-read and become familiar with the modules prior to the first session.
PJVA strongly recommends these courses to all oil & gas industry personnel who have any interest in, exposure to, or involvement with Joint Ventures agreements. PJVA is confident that this offering will provide its graduates with the critical foundational knowledge required to begin taking on, or expanding on a current Joint Venture role.
Location – Virtually via Zoom (until further notice)
Joint Venture Administration Certificate
Course Name
Schedule
Pricing
Joint Venture Agreements
(25 hours)
Reading Week Aug 24
Classes run Sept. 1 – Oct 1
Tuesdays, Thursdays
4:30 pm – 7:00 pm
Members $545 +gst
Non-members $575 +gst
Joint Venture Administration
(25 hours)
Reading Week Oct 13
Classes run Oct. 20 – Nov 19
Tuesdays, Thursdays
4:30 pm – 7:00 pm

Members $545 +gst
Non-members $575 +gst
Confirmed for 2021 will be the following Analyst and Facilities courses. We hope to be hosting them in person by that time, however it will all depend on COVID regulations.
Joint Venture Analyst Certificate
Prerequisite: Successful completion of the JV Administration Certificate above
Course Name
Schedule
Pricing
Joint Venture Analyst Level 1
(25 hours)
Reading Week Dec 14
Classes run Jan 5 – Feb 4, 2021
Tuesdays, Thursdays
Times: 4:30 pm – 7:00 pm
Members $545 +gst
Non-members $575 +gst
Joint Venture Analyst Level 2
(25 hours)
Reading Week Feb 16
Classes run Feb 23 – Mar 25, 2021
Tuesdays, Thursdays
Times: 4:30 pm – 7:00 pm
Members $545 +gst
Non-members $575 +gst
Introduction to Facilities
(12 hours plus exam)
Reading Week Apr 5
Classes held:
Apr 12, 13, 14, 15
Times: 1:00 pm – 4:00 pm

Exam - Thur, Apr 22, 2021
Time: 1:00 pm
Members $545 +gst
Non-members $575 +gst
The prerequisite is required to obtain the full JV Analyst Certificate but does not exclude anyone who may wish to participate in one or more of the above courses, without completing the Certificate.
There will be exams during the courses, therefore those taking the full JV Certificate Program will require an 80% passing grade. If you do not pass the course, you have one retake opportunity for a $100 fee.
Did you know?? PJVA offers the same course materials in an online version, through our eStudies platform. These courses are always available to take at your own pace and include similar exams to the 'classroom' program.
PLEASE NOTE however, that the eStudies (online) courses do NOT qualify for the full Administration or Analyst Certificates. You will receive a certificate of completion which you access and print out after passing the online exam.
For questions about the program, please contact the PJVA Academic Director: Randy Tomilson.
---
Digging For Fossil Fuel Subsidies
*A Blog post by Canada's Energy Citizens, published on July 21, 2020.
It seems like every week there is a new report from some activist organization trying to push the mythical narrative that the production of oil and natural gas in Canada is heavily subsidized.
They are simply wrong.
Take for example a report this week by the International Institute for Sustainable Development (IISD) – one of the leading publishers of 'fossil fuel subsidy reports'.
Their report alleges Canada subsidized fossil-fuel producers with $16 billion in aid in response to the pandemic, while providing very little to other priorities.
That $16 billion figured seemed a lot higher than anything we have seen reported, so we decided to take a look at their numbers. Interestingly, the IISD's report includes a number of initiatives any reasonable person would find a stretch to consider a 'fossil fuel subsidy'. Here's a list:
'Highway and bridge replacements as part of Ontario's Action Plan: Responding to COVID-19' - $1.9 Billion
Highway and bridge investments, Alberta $234.43 million
'Stimulus to advance highway projects' in Manitoba
Funding for lost revenues in the aviation industry in the Yukon, $9.96 million
Reduction in vehicle registration fees in Manitoba $8.06 million
Purchase of natural gas power plants in Ontario for electricity generation - $2.05 billion
Waiving of rent for ground leases for 21 airport authorities - $242.78 million
To us, it seems a little odd to include infrastructure investments designed to put people back to work under the umbrella of 'fossil fuel subsidies' - it is even weirder to include state-owned insurance providers reducing vehicle registration fees when no one is driving. And last we checked; a Tesla still requires a road.
NONE of those are subsidies for the oil and gas industry or could even be considered direct support for oil and oil natural gas production. In fact, the entire narrative activist groups have created on oil and natural gas production being heavily subsidized does not exist – which has been recently confirmed by our own federal government. According to a briefing note from Natural Resources Canada (NRCAN):
"Given the nature of NRCAN's direct spending (i.e. innovation and environmental performance), the department does not provide any inefficient fossil fuel subsidies that encourage wasteful production or consumption of fossil fuels".
And, in recently speaking with the National Observer, Federal Minister of Infrastructure and Communities, Catherin McKenna stated, "we eliminated all of the fossil fuel subsidies at the federal level".
These activist publications have the right to advocate for their cause, but not with inaccurate or misleading information on an industry so integral to Canada's economic recovery and continued prosperity.
*The newsletter may contain material sourced from to third party websites. The material is provided solely as a convenience to you and not as an endorsement by PJVA of the contents on such third party Websites. PJVA is not responsible for the content of third party sourced material and does not make any representations regarding the content or accuracy of materials on such third party Websites, or the availability of such Websites. If you decide to access third party Websites, you do so at your own risk.
---
Who's On Board?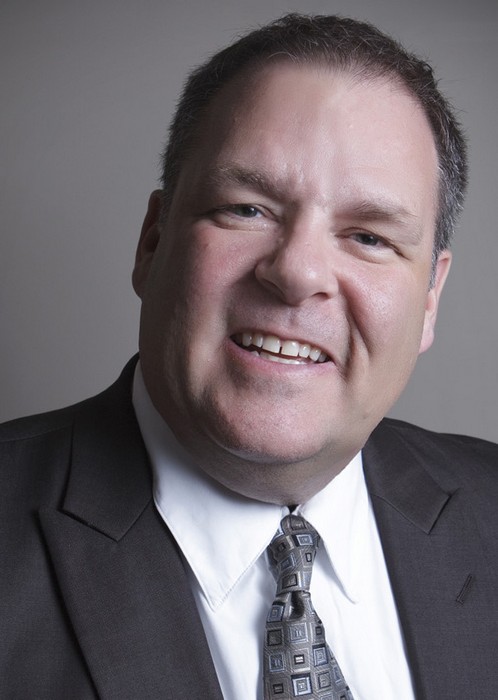 Grant Feddema
President
Tell us about yourself:
My name is Grant Feddema. I was born and raised here in Calgary and Alberta. I also spent 24 years in the United States finishing high school and university in North Dakota. I've been in oil and gas for 15 years, all of that time dedicated to joint venture.
When did you get involved on the PJVA Board and why?
I was raised to leave things better than I found them and so once I completed the JV Analyst certificate at Mount Royal in 2007 I joined the Education portfolio as a committee member working on updating and revising the materials. From there I thought I could do even more by joining the board and was lucky enough to be nominated in 2013. I was the Marketing Director for 3 years, Task Forces for one as well as Treasurer and Vice President for one year each.
Tell us about why you like the challenges of the joint venture business?
I like working with other professionals and resolving issues where both/all parties can say they won. Joint venture people are hardworking and honest which I can relate to.
Tell us about the President's role you're responsible for at PJVA and the progress you have made over the last year or two?
Over the past year the PJVA has made substantial progress in regards to how we offer our products for public consumption and how we generate revenue to continue to move the Association ahead. How people want to access materials such as courses, seminars and agreements has changed over the 35 years PJVA has existed. We are adapting to the new way these things are offered and are seeing a positive response to that effort.
What are your goals for your portfolio in 2020/2021?
Well, to be honest, with the global pandemic in full swing my goals and the goals of the entire board of directors is to find ways to support our membership during these unprecedented times while keeping everyone as safe as possible. We know that the work continues even if it is from home or another remote location and to that point, the PJVA must also continue to effectively offer all of its materials and events. Without missing a beat, this board and our countless volunteers have stepped up and kept us moving forward in a safe and effective manner. I am proud and blessed to be surrounded by such an amazing team.
Best advice you ever received?
The best way to get ahead is to just get started!
---
PJVA 2020-2021 Memberships are Due!
Thank you for being a part of another successful PJVA year with our ever-successful lunches, early morning sessions, seminars, social events and the continuation of the revamped JV Certificate program.
We hope you will join us in the 2020/2021 year as we continue to offer ways to stay connected within industry through our networking and educational events. (If you do not have your official renewal invoice handy, please contact the office to have it resent.)
To the PJVA Board, its members' health and safety is a matter of the utmost importance. Therefore, in light of the current Covid-19 Pandemic, our association is taking all the necessary precautions, following the guidance of the Province of Alberta and the City of Calgary, to provide all our services in the safest way possible. During the past few months, some of our educational events have gone virtual, and the feedback of our members has been very positive.
PJVA is working on some exciting new offerings in the coming year, so stay tuned for more information! We look forward to your continued support and participation and thank you for being a part of this great organization.
---
Upcoming Events
PJVA September Luncheon (SOLD OUT)
September 24, 2020
PJVA JV Certificate Program - Administration Course
October - November, 2020