JVViews: September 2013 Issue
Editor's Note
JV Dynamics - Quick Tips
Petroleum Joint Venture Extension Certificates
Joint Conference Writeup
eStudies and Web Based Learning - The JV Analyst I course is now online!
Looking for a New Opportunity?
PJVA LinkedIn® Group
---
Editor's Note
It seems as if summer was just starting and now it's September! For me, it's always sad to see summer go, but as fall approaches I do look forward to refocusing workload energies and embarking on new learning opportunities. It's a time to reconnect with our business partners and to rejuvenate those relationships. The PJVA Board of Directors is excited to share some of the planned activities for the coming year.
The Newsletter
- In the coming year there will be a series of short articles for general industry education. Check out this month's JV Dynamics article on Joint Venture Business and what JV offers.
Wednesday, September 11th from 5:00 – 8:00pm – MRU Open House
MRU is hosting an Open House – Information Night for students and the association will participate to showcase our Petroleum Joint Venture Association and what it offers in terms of education. Is this an opportunity for someone you know, or are you thinking a refresher in some area may be helpful?
Wednesday, September 18th from 7:30 – 9:30am – Kickoff Breakfast / Flood Relief Fundraiser
Traditionally this is our Summer Kickoff rescheduled to September due to the June floods. In addition to reconnecting after the summer, this is also a chance to contribute with ongoing flood relief. Many people and organizations throughout the affected communities are still facing the impact of the floods and any support is welcome.
Wednesday, October 23rd - 20th Annual Joint PJVA/GPAC Conference
The conference brochure has gone out to membership. We hope you will find the topics appealing and encourage you to register early to reserve your spot.
We will continue to offer the early morning sessions, monthly luncheons and mini seminars to provide membership with ongoing support in education and in exploring new ideas. What do we need to challenge, change or improve?
On a personal note, I'd be interested to know if you read the Newsletter? What is most relevant for you as a PJVA member? Any comments can be sent through the PJVA website or directly to me at
joan.e.lee@huskyenergy.com
. I look forward to hearing your thoughts.
Joan Lee
---
JV Dynamics - Quick Tips
UNDERSTANDING JOINT VENTURES – ARTICLE 1
Often, there's misunderstanding about how Joint Ventures interact with other business units within an oil and gas company. As an oil and gas employee, having a basic understanding of Joint Venture agreements and processes can help to increase your understanding of the value chain of our business and enhance job effectiveness.
In the coming year, the PJVA will produce a series of short articles for general industry education.
JOINT VENTURE BUSINESS
Joint Venture Business maximizes and enhances the value of jointly owned assets. The assets are primarily anything downstream of the wellhead through to the point of sale (exit at Plant gate). We develop, negotiate and advance new Joint Venture partnerships; and draft, review and administer the resulting Joint Venture agreements to ensure the obligations of the Joint Venture are met. Internally, we strategize with the technical business teams (Exploration, Engineering, Accounting, Field Operations, Marketing and Legal) to ensure the value of the asset, and the operated area, is effectively managed.
Of course, each company has its unique way of defining their specific roles and departments, but Joint Venture business, no matter where it resides is virtually the same.
So what is Joint Venture business?
There's a fine line where Mineral Land business ends and Joint Venture business begins. In this article, we hope to simplify some of the mystery and provide guidance going forward.
You may have heard this before, "Oh, it's a piece of pipe, so it's not Minerals." So what makes a piece of pipe Joint Venture business? If the pipe was built in the same interest as the well and no other gas is combined with it, then the pipeline would typically be governed under the Minerals Land Agreement (Joint Operating Agreement) where the well resides. If the pipeline had several different gas streams with varying interests flowing through it, or is a main gathering system into a gas plant, then Joint Ventures may get involved to negotiate a business arrangement with the parties who own the gas streams flowing into the pipe (such as a Gas Handling Agreement) or for ownership agreements that involve certain gathering segments (such as Construction, Ownership and Operation Agreement ("CO&O")).
Below is a simple diagram that may help. Each Well Owner Group is part of a Minerals Land Joint Operating Agreement and each group has a different working interest. Once the gas flows into a gathering line, and is combined with gas comprised of different working interests, Joint Venture typically gets involved.
Well Owner Group A – Company 1 – 50%; Company 2 – 25%; Company 3 – 25%

Well Owner Group B – Company 1 – 50%; Company 2 – 50%

Well Owner Group C – Company 1 – 50%; Company 2 – 40%; Company 4 – 10%

Well Owner Group D – Company 1 – 45%; Company 3 – 40%; Company 5 – 15%

Well Owner Group E – Company 1 – 25%; Company 6 – 75%
Most often companies will have the option to participate in ownership agreements such as CO&Os to build the gas Gathering System and Gas Plant (and all its components), it is likely that Company 1, 2 and 3 would enter into the CO&O and Company 4, 5 and 6 may decline and pay a processing fee under a Gas Handling Agreement to have their gas processed.
Why does Joint Ventures get involved?
Joint Venture specialists are involved to help strategize with the property teams and begin negotiating infrastructure with the companies developing the area. Once the strategy has been decided and if a Gas Plant and/or Gathering System is the solution, Joint Ventures would negotiate the terms of the Joint Venture, and draft a CO&O which provides details on how the facilities will be constructed, owned, developed and managed, who the Operator will be, how costs will be shared, how production will be allocated, how excess capacity usage will be administered, and revenue shared. Third party production is also a factor that requires Joint Venture management on behalf of the Owners in the CO&O.
The Petroleum Joint Venture Association (or PJVA) is a non-profit organization that represents and supports Canadian individuals and organizations involved in petroleum joint venture. The PJVA provides a multi-disciplinary forum to address current petroleum joint venture issues. The PJVA supplies model agreements on which many of today's joint ventures are based, and also provides training on these model agreements and basic principles of joint ventures. This training is a good starting point to understanding the commercial aspects that can impact your project or operation.
To learn more about the Joint Ventures and the Petroleum Joint Venture Association (PJVA), go to
www.pjva.ca
. For online training options, select JV eStudies for individual courses, or
www.mtroyal.ca
for certificate programs (online and classroom based); PJVA Director – Academic Education – Tracey Moore-Lewis. Special thanks to PJVA directors, Lorie Caron, Richelle Lindsay, Marcel Savoie and Rein Evelein for their contributions to this Article.
Future Articles: AFEs & Mail Ballots, Royalties, COOs and Units
---
Petroleum Joint Venture Extension Certificates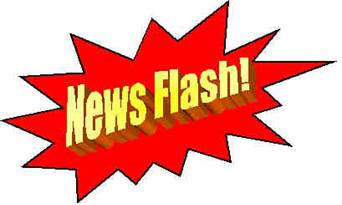 For more informaiton and online registration,
please click here
.
E-mail: cescience@mtroyal.ca
Information: 403.440.6278
Location: Lincoln Park Campus, 4825 Mount Royal Gate SW


---
Joint Conference Writeup
20th Annual PJVA/GPAC Joint Conference
Brave New World; Expanding Markets
Wednesday October 23, 2013
BMO Centre, Palomino Room
1410 Olympic Way SW, Calgary, AB
Early Bird Pricing Deadline is Friday, September 27, 2013
Corporate Tables are now available! For $3,500 your organization can secure eight registrations and premium seating for your guests at the conference.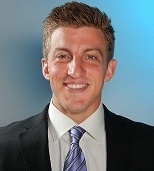 Source: http://www.desmogblog.com/alex-epstein
We are pleased to announce one of the keynote speakers for the upcoming conference is Alex Epstein, President and Founder, Center for Industrial Progress. Alex is known as one of the world's most innovative champions of fossil fuels. He is an expert in energy and industrial policy and has written articles that have been published in the Wall Street Journal, Forbes, and Investor's Business Daily, to name a few.
Alex will be speaking to the possibility of converting opponents of fossil fuels into supporters through reframing environmental issues, connecting with the public's values and effective story telling. Then in conjunction with our networking reception, Alex will be presenting on a topic that he calls "Energy Heroes". This inspirational talk draws upon Alex Epstein's work as an oil historian studying the lives and work of the creators of the modern energy industry -- the people he calls "Energy Heroes. Come and enjoy some drinks and appetizers and listen to Alex deliver this inspiring presentation while networking with your
fellow industry peers. You will not want to miss out on his riveting presentations!
Also new to the conference this year is a
full day JV Analyst/ Rep stream!
Click here for more information
on presentations and speakers. You can register online by
clicking here
or by phoning the PJVA office at (403) 244-4487.
There are a few remaining sponsorship opportunities for any organization interested – please contact Erika Holter at
erikar@associationsplus.ca
.
---
eStudies and Web Based Learning
The JV Analyst I course is now online!
This course is designed to provide you with a solid understanding of the role of the Joint Venture Analyst and the responsibilities that accompany that role. Successful completion of this course is a good first step and will prepare you to enter a career in joint venture analysis, but it will not qualify you for a joint venture analyst position. This course is recommended to be used in combination with practical industry experience.
The course consists of the following 9 modules:
Introduction to Joint Venture Analyst
The Role and Responsibilities of the Joint Venture Analyst
Introduction to Petroleum Production and Agreements
Petroleum Production from Wellhead to Plant
Joint Venture Business Drivers
Risk Management
CO&O Analysis
Introduction to Contract Law
Land and Mineral Contracts
Royalties
Project Economics and Fees
Common Stream Operating and Marketing
Direct them to the
PJVA eStudies home page
to learn more!
---
Looking for a New Opportunity?
Check out the
PJVA Job Board
for recent postings.
---
PJVA LinkedIn® Group
PJVA is now on LinkedIn®, the world's largest professional network. It's a great way to stay connected and exchange ideas with other PJVA members and industry professionals.
Click here
to join the discussion!
---
PJVA was incorporated in 1985 to represent individuals and organizations involved in petroleum joint ventures.
JVViews
is published to keep members informed about upcoming PJVA and industry events, courses and seminars offered and/or sponsored by PJVA and current projects being facilitated by the Association.