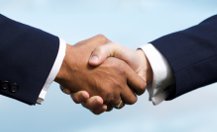 Model Agreements
PJVA develops reports on various issues related to the petroleum industry which provide members with a valuable resource reference. PJVA offers models of these agreements to its members for a reasonable fee.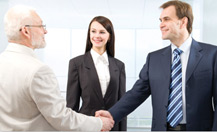 Certificate of Achievement in Joint Ventures
Created in partnership with PJVA, these specialized programs are designed to give you the skills needed in this rapidly expanding profession.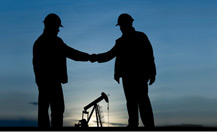 PJVA Seminars
The purpose of these seminars is to provide our membership an introduction to PJVA agreements in an instructional setting.
October 2023
Sun
Mon
Tue
Wed
Thu
Fri
Sat

1

2

3

4

5

6

7

8

9

10

11

12

13

14

15

16

17

18

19

20

21

22

23

24

25

26

27

28

29

30

PJVA JV Certificate Program - JV Administration Course - Oct 31 - Nov 30, 2023
View All Events

An exciting educational partnership has been developed by CAPL/CAPLA/PJVA to address the educational, professional development and wellness needs of our members.
In the first of many collaborations to come, CAPL/CAPLA and PJVA are excited to announce our ENERGYEXPRESS Virtual Educational Series coming up this November 16 — 19, 2020.
Over the four days, we will explore a variety of topics and networking sessions.
Highlights of our Premium Hours include:
November 16:
Liability Management Framework Presented by Lars DePaw, Executive Director, Orphan Well Association
November 17:
Federal Site Rehabilitation Framework presented by Ryan Smith, CEO at 360 Liability Management & Skye Asset Retirement
November 18:
Assignment of SRB Order Surface Rights presented by Skylar Duff, Team Lead, Application Processing, SRB
November 19:
Energy Sector 2020 Panelist Discussion and a Fireside Chat with Keynote Danielle Smith
CLICK HERE FOR MORE INFORMATION AND TO REGISTER!
CAPL/CAPLA/PJVA: $159.00 Non-Members: $199.00
A downloadable program can be found here.