JVViews: September 2014 Issue
President's Message

Announcing the new Emulsion Water Handling Agreement – August 2014

Golf Networking Event – June 4, 2014 – 25th Anniversary

Welcome the New Directors to the 2014/2015 Board
September 18 Lunch + AGM with Special Guest: Dr. Jerry Teplitz
2014-2015 Membership Renewal

PJVA/GPAC Joint Conference Nov 6, 2014
Pub Networking Nights

Upcoming Events

eStudies and Web Based Learning
JV Rep Tool + Role Descriptions

Looking for a New Opportunity?

PJVA LinkedIn® Group




---
President's Message
Welcome to the new year of PJVA! As incoming President, I am excited to be a part of the Board this year with our new Directors - Grant Feddema, Kent Black, Josh Carter, Scott Wolfson and Dan Tonellato. PJVA is a very busy group of 16 individuals working with a strong group of 100 volunteers to represent our membership of 800. As we so often mention, it takes a dedicated group to provide the following programs:
JV Certificate Program at MRU and online PJVA estudies - Tracey Moore-Lewis, Enerplus
JV Administration Program - Lorie Caron, Encana
Newsletter/Website- Kent Black, Trilogy
Monthly Luncheons - Richelle Lindsay, Crescent Point
Seminars- Dan Tonellato, Talisman
Early Morning Sessions - Robyn Lewis, Crescent Point
Legal Accountability - Ashley Weldon, BDP
Task Forces - Martine O'Connor, Enerplus
Joint Conference Chair - Brooke Archibald, Shell
Emerging Issues ­ Gord Cannon, Penn West
Social Events, Membership & Volunteer Management – Scott Wolfson, ARC Resources
Along with the Executive Team - Marcel Savoie of Cenovus as Vice President, Josh Carter, Zedi as Treasurer, Keith Brereton as Past President and Consultant and myself from Canadian Natural Resources
as President.
I want to thank our retiring Directors, Caroline Williams of Talisman, Joan Lee of Husky/retired, Rein Evelein of Encana, and Trevor Ross of Crescent Point. Thanks to those Directors for their great work on the Board. I also wish to thank our office administrator, Connie Pruden who helps keep our memories in check when we have our monthly director meetings with her minutes or friendly reminders of what needs to be done this month.
I'd like to encourage everyone to think about attending one of our monthly luncheons this year, a one day training seminar or EMS session, enroll in an online course to expand your knowledge of Units or CO&Os or contact our office administrator Connie Pruden at pjva@pjva.ca if you wish to volunteer.
Remember it is not too far away until Christmas and our Annual social event in November, and stay tuned for our updates to the CO&O.
Some things our Board is working on is more involvement with Emerging Issues and how we, as a society change into these large international joint ventures to develop the unconventional resource plays. We are evaluating setting up a scholarship at Mount Royal University, along with a Degree program that has a Minor in Joint Venture. We have added a Marketing Director this year, to handle more aggressive marketing of our Certificate Program and to establish great exposure of our society to schools, industry and to our companies.
Our organization is healthy both financially and with a strong Board and volunteer base; however it always needs new people and new ideas so feel free to contact Connie or myself with ideas you would like us to pursue.
Have a great month and talk to you next month.
Lee Wahl
PJVA President 2014/15
---
Announcing the new Emulsion Water Handling Agreement – August 2014
The PJVA Board requested from the Emulsion and Water Handling Agreement (EWHA) Task Force to review, update and replace the Model Well Effluent Processing and Water Disposal Agreement with the EWHA.
The goals included:
Aligning the new EWHA with the PJVA Model Gas Handling Agreement template. This was done by removing variable specifics from the body of the agreement, to the degree that it is possible, and make the schedules flexible enough to accommodate custom handling arrangements;
Update the terms of the EWHA for consistency with industry developments endorsed by PASC and CAPL;
Updating older provisions (e.g. providing notice using digital means instead of telecommunication/fax); and
Update terms where there is low industry compliance (e.g. assignment clause requiring written consent).
The resulting document addresses all of the stated goals above. The key highlights include:
A simplified Assignment provision (Clause 1212) is now standard;
Flexibility that allows for the EWHA to be used for a range of service requirements – from complex emulsion handling arrangements to simple water disposal arrangements;
An option for use of email or other means of digital communication is now included in the Notice provision (Clause 1209);
Update Audit terms (Clause 705), in keeping with the provisions of the 2011 PASC Accounting Procedure.
Task Force Members:
Marcel Savoie
Deidra Garyk
Beth Swift Hill
Tanis Kalynchuk
This new agreement is available to members free of charge ONLY UNTIL Sept 30th, so be sure to download it now by clicking here.
Martine O'Connor
PJVA Task Force Director 2014/15
---
Golf Networking Event – June 4, 2014 – 25th Anniversary
Many Thanks!

The annual golf tournament, held June 4, was our 25th anniversary tournament, and it went off without a hitch. That is largely in part due to the contributions of two of the tournament's organizers. Doug Phillips and Mike Ferris have been instrumental in organizing this tournament for the last 12 years. They've got it down pat!!! New members joining the golf committee are amazed at how well Doug and Mike run the tournament and committee. When Marcel Savoie first joined the Board and the committee, he remarked: "This is the easiest job I've had. All you have to do is sit back and watch how Doug and Mike handle this tournament. We all get tasks, but they run the show."
Doug and Mike are retiring from the committee this year.
After the tournament, a follow up dinner was held with the committee members to celebrate another successful tournament. This year, because the tournament was a silver anniversary, Rein Evelein, the social director on the PJVA Board, presented Doug and Mike each with a 5 oz silver bar, one of the premium skill prizes at this year's tournament. Many thanks to Doug and Mike for all their contributions over the past 12 years in making the tournament consistently successful. The new committee members know they have big shoes to fill, and Doug and Mike have already offered help should they need it.
---
September 18 Lunch + AGM with Special Guest: Dr. Jerry Teplitz
Hello PJVA Members! I am excited to announce that we have been awarded the great opportunity to welcome an amazing speaker to kick off our 2014/2015 Luncheon season - Dr. Jerry Teplitz!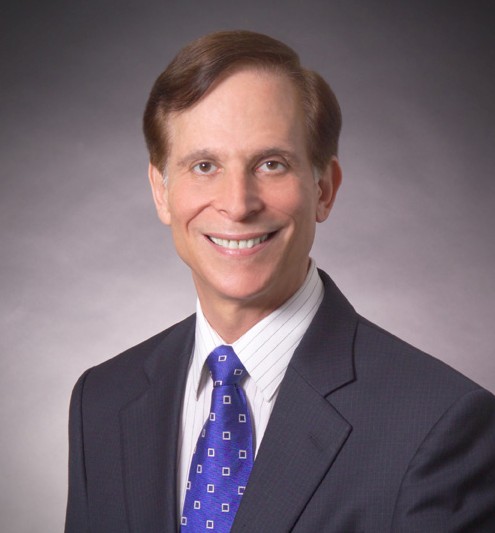 Dr. Jerry V. Teplitz' background is as unique as the techniques and approaches he teaches. He is a graduate of Hunter College and Northwestern University School of Law. He practiced as an attorney for the Illinois Environmental Protection Agency.
At that point, Dr. Teplitz' career took a dramatic change of direction. He studied and received a Masters and Doctorate Degree in Wholistic Health Sciences. He was also on the faculty of the U.S. Chamber of Commerce Institute for Organization Management for nine years.
Dr. Teplitz has been President of his consulting firm and as a professional speaker, he has spoken at over 1700 meetings and to over one million people. He conducts seminars in the areas of leadership, management, stress management, employee productivity and sales development.
The list of clients Dr. Teplitz has spoken and consulted for includes such organizations as The Canadian Gas Association, Virginia Petroleum Convenience and Grocery Association, Midwest and New England Gas Association and the PSE&G. In addition he has spoken to Century 21, Holiday Inns, International Management Council, Young Presidents' Organization, Associated General Contractors, GlaxoSmithKline, American Bankers Association, plus over four hundred colleges and universities across the United States and Canada.
Jerry is the author of Switched-On Selling and Switched-On Networking, both Bestsellers on Amazon. Other books he has authored include Managing Your Stress In Difficult Time, Switched-On Living and Brain Gym for Business. He now hosts an internet radio show called Healthy Alternatives.
Articles on Jerry have appeared in such publications as Successful Meetings, Prevention, and Travel & Leisure Golf Magazine. He has also been listed in several editions of Who's Who in America and now hosts an internet radio show called Healthy Alternatives.
Jerry is one of only 600 speakers world-wide who has earned the title Certified Speaking Professional from the National Speakers Association. Finally, he has been selected by the PCMA as a "Best-In Class" speaker and by the CSAE as an Association Excellence Speaker based on the quality and impact of his presentations.
Don't miss out on this amazing opportunity to experience a world-renowned speaker! Stay tuned for more details and registration information!
---
2014-2015 Membership Renewal
Don't forget to renew your membership for 2014-2015 to take advantage of all PJVA has to offer this year!
---
PJVA/GPAC Joint Conference - November 6, 2014
21st Annual PJVA/GPAC Joint Conference
Save the Date
– The 21st Annual PJVA/GPAC Joint Conference is scheduled for November 6th at the Hyatt Regency Calgary.
Proposals for topics and speakers for the 2014 conference are now being accepted!
The PJVA conference committee is continuously looking for interesting topics and speakers for the annual conference. The PJVA invites you to submit ideas on topics for a possible presentation or panel discussion. Please send your ideas to Brooke Archibald at
Brooke.Archibald@shell.com
.
---
Pub Networking Nights
Meet other PJVA members to discuss upcoming year initiatives and opportunities!

Non-members and students welcome, this is a great way to network with others in the industry. So come join us for a great night outside of the office!

Thursday, September 11, 2014

4:00 pm - 7:00 pm
The Libertine
223 - 8 Avenue SW (Upstairs Lounge)

Online Secure Registration

Please be advised that both venues will accept separate bills (individuals will need to provide a credit card).

If you can no longer attend the event after you RSVP, please email pjva@pjva.ca to cancel, so that appropriate seating can be arranged with venue.
---
Upcoming Events
Pub Night Networking Nights
September 11, 2014
Mini Information Session
- September 16, 2014
Early Morning Discussion
- September 24, 2014
To Register, please go to PJVA website:
https://securegs.com/pjva/
---
eStudies and Web Based Learning
PJVA is excited to offer customizable and accessible web-based learning options to industry professionals. PJVA has a suite of web based courses geared towards practicing and prospective JV professionals and personnel involved in the development and operation of a Joint Venture facility.
These courses, available via the eStudies link at
www.pjva.ca
, are a supplement to the Joint Venture Certificate Program offered through PJVA and Mount Royal University. The courses offered on eStudies are identical to the courses offered at Mount Royal, the only distinction being that the Mount Royal courses are applicable towards the Joint Venture Certificates while eStudies are not. As well, the eStudies courses are offered in segments such that the student can customize and streamline their learning experience.
eStudies courses include Joint Venture Agreements, with modules in Construction, Ownership and Operating Agreements, Unit Agreements, and Service Agreements, Joint Venture Administration as well as Joint Venture Analyst Levels 1 and 2. The Agreements courses offer excellent background knowledge to anyone who works with or is bound by a Joint Venture Agreement. Joint Venture Administration details exactly how work is to be conducted within the legal framework of Joint Venture agreements. The Analyst courses provide understanding of Joint Ventures techniques and processes.
Check out
www.pjva.ca
today and click on eStudies!
---
JV Rep Tool + Role Descriptions
Don't forget this valuable member benefit when looking to define or advance your career.
---
Looking for a New Opportunity?
Check out the
PJVA Job Board
for recent postings.
---
PJVA LinkedIn® Group
PJVA is on LinkedIn®, the world's largest professional network. It's a great way to stay connected and exchange ideas with other PJVA members and industry professionals.
Click here
to submit your thoughts and ideas!
---
PJVA was incorporated in 1985 to represent individuals and organizations involved in petroleum joint ventures. JVViews is published to keep members informed about upcoming PJVA and industry events, courses and seminars offered and/or sponsored by PJVA and current projects being facilitated by the Association.