JVViews: February 2016 Issue
Editor's Note
Canada's Energy Citizens
Navigating the Oil and Gas Landscape
January Early Morning Discussion Writeup
JV Administration Corner
Pub Night Review
JV Negotiations
CAPPA Workshop
Upcoming Events
Social Media
Member Benefits
Editor's Note
At the Feb 2016 PJVA Board of Directors meeting, the Board approved a new model agreement titled Delivery Point Administration Agreement. The intent of this Agreement is to establish the terms and conditions between a Delivery Point Reporter (who is responsible for production and sales accounting at a particular Delivery Point) and a Downstream Reporter (who is responsible for production and sales accounting downstream of the particular Delivery Point) where the Downstream Reporter has agreed to perform certain Services in connection with the Delivery Point. Or, more succinctly, the agreement is for a gas plant operator (the Processor) allocating sales gas and products back to a producer / operator of a gas battery (the Delivery Point). Look for more information on this new Agreement coming your way.
Also "Coming Soon" is a mini info session on the new Pad Sharing Agreement which documents the terms and conditions under which wells of varying working interests can be drilled from a common, jointly owned, multi-well site (the "shared pad"). The goal is to schedule the mini info session in April 2016 if a suitable date and location can be arranged. Stay tuned.
Oil Industry Tidbits
| | |
| --- | --- |
| 1901 - | First commercial gas field developed at Medicine Hat, NWT (which became Alberta in 1905). |
| 1901 - | First commercial oil well drilled at Cameron Creek, NWT (later Alberta) - now in Waterton Lakes National Park. |
| 1909 - | "Old Glory" well drilled at Bow Island, Alberta. The largest gas well to that time in Canada. Drilled by the CPR on the wrong location(!!). |
| 1912 - | Gas pipeline built from Bow Island to Calgary (275 km) by Canadian Western Natural Gas. |
| 1914 - | First discovery of gas-condensate reservoir at Turner Valley (from the Cretaceous) – the famous Dingman #1. |
| 1916 - | Peace River Oil Co #1 (04-31-085-20W5) blew out.  (In Oct 2003 the AEUB would announce that well 04-31-085-20W5 had finally been abandoned after almost 88 years.) |
---
Canada's Energy Citizens
Send a message to Ottawa to make new pipelines a priority!
Canada's Energy Citizens (CEC) are advocates for Canada's Oil and Natural Gas industry. Through their website www.energycitizens.ca they educate people about the positive role that energy development plays in our lives and they help people spread the word themselves. PJVA encourages its members to visit the website and learn what CEC are all about. Recently, CEC initiated a campaign to encourage individuals to send a message to Ottawa in support of new pipeline construction and to ask the Minister of Natural Resources, Jim Carr, to play a leadership role in moving these projects forward. To read more about this initiative, please CLICK HERE.
---
Navigating the Oil and Gas Landscape: From drill bit to sales – Who's who in the zoo?
1. CAPL
It all starts here, with CAPL, first securing the minerals rights and then the surface rights in order to gain access to the prize. The Canadian Association of Petroleum Landmen ("CAPL") is a non-profit voluntary professional association for landmen in Canada, which evolved from the Alberta Landman's Association founded by 8 members in 1948. CAPL's mandate has been to provide and promote activities to enhance the value of its membership and promote the role of the landman profession in Canada. There are many forms of landman, including mineral landman (subsurface, exploration and development, A&D of mineral rights), surface landman (planning of drilling, well-related pipeline and facility work), and contracts landman (skilled draftsman and land administrator). CAPL has created and maintains its own professionalism program. Through post-secondary education, attendance at courses developed or endorsed by CAPL (including courses on ethics and fiduciary duties) and other studies, CAPL members may qualify to write an exam to obtain their professional designation as a Professional Landman (also known as P.Land).
CAPL is also closely associated with the Canadian Association of Petroleum Land Administration (CAPLA) and the International Right of Way Association (IRWA). Where CAPL manages the minerals, CAPLA manages the contracts associated to the lands and the IRWA manages the surface contracts associated with the lands. Land contract administrators (CAPLA) are an integral part of the land management function and are knowledgeable in the areas of industry procedures and regulations for the maintenance of land records. IRWA professions bridge the gap between all professionals from various disciplines who are involved in surface land acquisition.
2. PJVA
When landmen are through securing surface and minerals and negotiating for initial well positions and drilling wells, the Joint Venture team can step in and start the process of developing and managing the field and the joint infrastructure to gather production, compress, process and separate product from the wells. The Joint Venture team is also chiefly responsible for maintaining the day to day relationship between different investors and operators. The JV value chain starts with the wellhead and ends with what a Plant or Facility can deliver for spec product (oil, gas, LPGs ethane, sulphur, etc.) The JV process looks something like this:
Oil Value Chain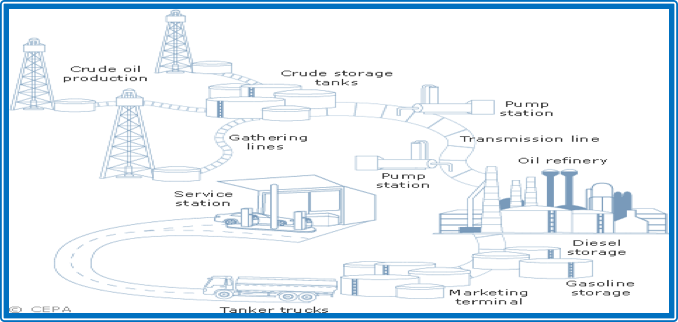 Gas Value Chain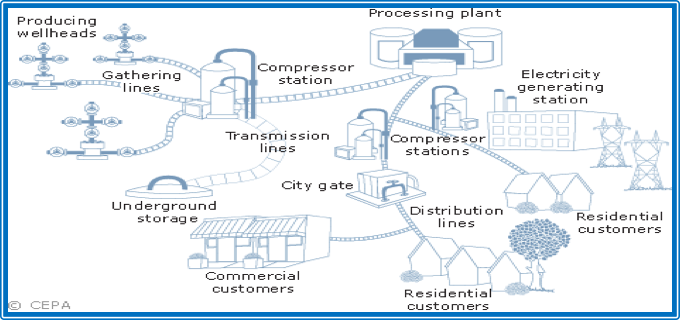 PJVA is a not-for-profit voluntary association that represents and supports individuals and organizations involved in petroleum joint ventures, primarily in Western Canada. In 1985, PJVA was established to develop industry professionals, and develop and maintain model joint venture agreements. PJVA's training is a culmination of conferences, seminars, and its own continuing education programs (currently at Mount Royal University), condensed online course offerings ("E-Studies"), monthly speaker luncheons and early morning meetings. PJVA educates its membership to become Joint Venture Representatives (steward business for the asset team and partners, negotiator, area reviews, and A&D), Joint Venture Analyst (Negotiator of Agreement, area reviews, fee review), and Joint Venture Administrator (Mail Ballots, AFEs, and the manager of all things important!). PJVA's membership includes joint venture representatives, joint venture analysts and administrators, engineers, landmen, geologists, accountants, lawyers, and auditors.
The Joint Venture business is designed to maximize and enhance the value of jointly owned assets. Business ventures include: Unitization, Construction, Ownership and Operatorship of Oil Batteries, Gas Plants, Compressors, Gathering Systems, Multi-well Pads, and the related third party negotiations and management. The assets are primarily anything downstream of the wellhead through to the point of sale (exit at Plant gate). The Joint Venture realm deals primarily with everything from building and sharing infrastructure, to management of the joint account including operating and capital expenses and revenue.
3. AIPN
The Association of International Petroleum Negotiators is an independent not-for-profit professional membership association that supports international energy negotiators around the world and enhances their effectiveness and professionalism in the international energy community. The AIPN was founded in 1981 to enhance the professionalism of cross-border energy negotiators throughout the world. It began in Texas as a loose affiliate of professionals who worked on petroleum ventures around the world. With so many emerging markets at the time, and a total lack of regulation and commercial standardization, it was helpful for those professionals to exchange their experience and information.
Years later, the AIPN is now composed of more than 4,500 members in more than 110 countries, representing numerous international oil and gas companies, host governments, law firms and academic institutions. AIPN members come from a variety of disciplines: commercial, technical, academic and legal. The AIPN's model form contracts are now the bedrock for doing business abroad in places like Africa, Asia and the Middle East affecting the standards of national oil companies and state owned enterprises.
As those companies and enterprises grew in importance and value, they eventually decided to branch out in the world to markets like Canada. In arriving on our shores, those actors brought the AIPN models with them. Increasingly, large scale capital projects (particularly unconventional projects) are governed with the commercial concepts contained in the AIPN models. This is especially true in relation to: operation management (operator independence vs. operating committee oversight); fiscal controls (binding work programs and budgets; financing (advance cash calls vs. reimbursements) and role risk/exclusive operations.
4. Marketing
So important! After the product leaves the responsibility of the Joint Venture, being the exit of the Plant gate, Marketing takes possession and enters into further arrangements to ship and sell the product into the oil and gas market world-wide. Marketing is the start to the finish line, the cash register, so to speak. What Marketing does, brings closure to our bottom line by establishing the revenue generated and the resulting netback.
Compare & Contrast
Although CAPL, PJVA and AIPN are similar in many ways, each has unique ways to do business. For example, when it comes to our Agreements and our business processes – we differ in many ways. Here's one example:
PJVA

CAPL

AIPN (Model Conventional JOA)

Mail Ballot
Independent Operations Notice (ION)
Proposal to Operating Committee
1
Motion presented on Mail Ballot page for projects that may or may not involve expenditures.
Operation proposed by ION; related to the production of a well.
Operator proposes operations to Operating Committee. If those operations are already contemplated under an approved work program and budget, there is likely a restricted basis to vote "no" because the parties have already approved of that project in the work program and budget itself (e.g. the JOA model prevents partners for getting two opportunities to vote on the same item).
2
Time frame for Operating Committee Meeting, normally 10 days. Time frame for voting generally 12 – 15 days.
Time frame for election generally 30 days.
Time frame for Operating Committee meeting 15 days (can be waived with unanimous consent or done by mail ballot).
3
Majority vote carries the resolution/motion, provided it adheres to the agreement. All Parties are carried by an approved vote.
Parties elect whether or not to participate in a project (not automatically carried).
Parties vote whether or not to participate in those operations.
4
A Mail Ballot can be defeated, which means the project does not progress.
The project progresses regardless of whether or not all parties elect to participate.
Where all parties approve the motion, the operations will be for the joint account. Where less than all parties approve the motion then, depending on the model JOA options selected:

(a) the approving parties may proceed with the operations as an exclusive operation after a notice to that effect is circulated, provided the JOA permits those operations to be done by exclusive operation;

(b) if the dissenting parties do not have a sufficient vote to block the motion, they may be "dragged along" by participation in the operations as a joint concern.

5
Non response is deemed affirmative (in most agreements).
Non response is deemed to be in penalty.
Silence is typically deemed a vote against the motion.
6
The Mail Ballot becomes the legally binding document; the AFE is merely an attachment for information purposes only and is not signed.
Both the ION and the AFE are executed; both are binding documents.
In cases of a positive vote and a "drag along" the decision is binding as a joint operation. In cases of an exclusive operation approval, the decision is binding on the exclusive operation participants.
7
Proposed project cannot be initiated until after due date when votes are tallied and the Mail Ballot is confirmed approved
Proposing Party may begin operation without waiting for response period to lapse provided they are prepared to take on full cost of project should all other Owners elect to go penalty.
Those operations may proceed as per the proposal.
8
No time limit within which operation is to be conducted.
Operation to be conducted within 90 days of ION being issued.
No time limit for the completion of operations on a joint matter, except the Operator must comply with the requirements of the approved work program and budget. On an exclusive operation, the work must be started within a set time period (often 90 days).
9
Non Participating Party remains participant in well but is placed under Penalty at 300-500% of the original operation investment they declined to participate in.
Non-participants in an exclusive operation may "back-in" later by the payment of: (a) their working interest share of the costs of that operation; plus (b) a cash penalty payment in the range of 200-1000% of that cost. Many deals do not permit back-ins on developments, as the cost plus value model may not represent the real value of the resource discovered during the exclusive operation.
In conclusion, you can see that the zoo is full of a variety of animals, all coexisting! Each Association or function of the Association has a distinct job function(s), but we complement each other for the common goal – to make money for our company and our partners as efficiently as possible.
Tracey Moore-Lewis (PJVA, Education Director)
Tony Cioni (AIPN, Canada Chapter Director)
---
Early Morning Session - Wednesday, January 27th 2016
CO&O 2016 – Financial Matters
The Early Morning Session held on January 27th was hosted by Crawford Hutchinson, Tim Reimer and Lynda MacNeil who currently sit on the CO&O Task Force.
The Task Force's presentation provided an overview of some of the proposed revisions to the model CO&O with a particular focus on the financial matters contained in the new agreement. The session also consisted of an overview of proposed changes to the CO&O Agreement which provided an opportunity for feedback and discussion between the speakers and the group. Some of the highlights from the session included how the changes were aimed at small and medium sized facilities and Gas Gathering Systems but also how very large facilities can use the new framework but an in depth review of the changes would be needed (the 20% solution). Additional highlights were a new "Financial Appendix" which consolidates all financial matters into one place. Concepts such as Sharing of the Joint Account, Forecasts, Abandonment Responsibilities and Fees, just to name a few are included in this new appendix. One of the more discussed topics with the audience regarding the "Financial Appendix" was Forecasts. The remodeled CO&O agreement will provide details on what these Forecasts should and should not include. For example, Crawford and Tim explained how these reports should not be a data dump of the Operator's expected costs but rather, a summary of activities that the Operator plans on completing in the next year for both Operational and Financial reasons. More importantly, the forecast should facilitate the exchange of information between the Operator and the Working Interest Partners. The CO&O Task Force did a great job presenting to our members and they were very effective in making the session and educational and engaging one.
For the members who were unable to attend, a copy of the presentation can be found on the PJVA website.
The next Early Morning Session will be held on Wednesday, February 24th. We are still working on securing a topic/speaker for the session but we will advise all PJVA members accordingly. If you have any ideas on topics or speakers for future EMS Sessions, please contact myself at jonathan.cassetta@cenovus.com or Deidra Garyk at DGaryk@bxe.com
---
JV Administration Corner
1. Core Duties and Responsibilities of JV Administration
Agreement Execution/Maintenance/Termination
Generate cover letters for Agreement review and execution for third parties.
Generate Unit Exhibits, CO&O Appendices and Exhibits/Schedules for Service Agreements, upon direction from JV team.
Generate correspondence, upon direction from JV team.
Generation of Cover Letter outlining termination of an Agreement, upon direction from JV team.
Mail Ballots and AFEs
Review and validate AFE Description / Justifications / Owners and WI%.
Generate Mail Ballots and follow the process through to the Results Letter.
Generate cover letters for Information Only AFEs.
Receive Non-Operated Mail Ballots and follow the process through with Operator to the Results Letter. (Review for accuracy.)
Receive Non-Operated Information Only AFEs (review accuracy for under expenditure limit / supplemental AFE to a MB).
Data Entry/ Integrity
Responsible for consistent and accurate data - within systems and including Electronic and/or Hard Copy File System (Records Management).
Projects
Administrators may take on projects as identified by the JV Business Team.
Queries/Communication
Maintain effective communication with internal and external stakeholders.
JV Administration (Procedures, Training and Development)
Discuss, create and maintain Administrative guidelines and procedures.
2. Did You Know?
In support of the JV Administration role, there is a team of JV Industry Professionals who have created and are continuing to construct standardized cover letters and best practices for use by industry.
Click Here! to access PJVA Service Agreement Template Letters
3. Accurate Records Management is Important…Avoid the Meltdown!!
Watch online here!
4. Ask A Question
Do you have any questions that related to JV Administration or Agreement Maintenance? If so, please submit to admin@pjva.ca. The question and answer will be published as quickly as possible in a monthly edition of the JV Views.
---
Pub Night Review
The January pub night was well attended at State & Main with lots of networking going on amongst members. We had some students who showed up as well to get some background on the JV sector and industry outlook.The next pub night will be March 17th at Palomino Smokehouse (109 - 7 Avenue SW). The night will kick off at 3:30 pm with live bands onsite for St. Patty's Day!
Register here and show up early because it's going to be packed.
---
JV Negotiations
Joint Venture (JV) negotiations are necessary any time two or more parties seek to work together. Some of the ways oil and gas companies work together in joint ventures (other than those specifically related to land) are:
Construction and operation of jointly owned production facilities.
Accessing jointly owned production facilities with production from 100% owned lands or lands jointly held with others.
Accessing production facilities without having a joint interest ownership.
Out of these joint venture negotiations it is only possible to achieve one of three results:
Everybody wins (both-win).
One of the parties wins (win-lose).
Nobody wins (no-win).
These three different outcomes can arise from two very different styles of negotiating. These two styles of negotiating are known as both-win, and win-lose.
The most useful type of negotiation is a both-win type of negotiation. Both-win negotiations are situations where parties negotiate together and keep each other's interests in mind. Each has to make money, and wants to work together for a fair fee or fair cost. They're about creating a deal that works for all parties. Obviously, this kind of negotiation is an ideal one.
Many companies negotiate using a both-win style because having a reputation for doing so makes it easier to get future deals. The parties who facilitate "give and take" type of discussions become regarded as fair negotiators, so they can almost always make a deal, and their range of bargaining is greater. This kind of negotiator can always revert to win-lose bargaining, while working to avoid the no-win outcome.
Typically though, there are parties who believe they must win at all costs. They negotiate from a win-lose perspective. In other words, this party believes it must win, and the party they are negotiating with must lose by accepting what has been offered. When groups begin with this kind of bargaining, they can almost never achieve a both-win style of negotiation. The win-lose style can almost always quickly threaten to become a no-win situation.
In a sense, users of the win-lose style of negotiating risk more than they realize. A company may own a plant but can't find anyone to contribute a third-party source of revenue. Or, a party doesn't have anyone sharing capital costs or contributing additional technical expertise.
Win-lose negotiators are not interested in making friends in the industry. Their business relationships are generally adversarial. They can rarely operate outside of their company's ownerships, because they may not have an upper hand in negotiation, knowing that any other party is going to try and win the negotiation at their expense – therefore, the company will face a lose-win negotiation. If another party has the advantage, and they were a victim of negotiations before, that other party will exploit their advantage ruthlessly to compensate for the damage done in other negotiations.
Most companies tend to become known for a certain style of negotiation. There are companies who bend like the proverbial willow only when they must. There are companies who bend too often. There are companies who see everything very clearly and yet negotiate poorly. Finally, there are companies who see things clearly, consider both the short and long term perspective, and negotiate well.
Negotiating is all about relationships. The relationship can be a mutually beneficial one. If one party makes a mistake on a contract, and it has a good relationship with the other party, it can arrange to correct the mistake. On the other hand, if the parties have an antagonistic relationship, that mistake will be exploited; because that is the way these parties have set up their relationship. In the oil and gas business, sometimes parties need each other so badly that they cannot proceed economically without one another. Despite that, many times, people can't make a mutually beneficial deal.
Finally, everyone is a negotiator, whether or not they know it. Some lucky people are paid for it. Some barely survive the process because they don't negotiate well. Others, even those who are not professional negotiators, negotiate well, and it is reflected in every area of their lives: their marriages, their work, their friendships.
- PJVA
---
CAPPA Workshop: Strengthening Careers Through Networking
CAPPA is hosting a free career support workshop that is open to PJVA members.
Date:
Wednesday, March 2, 2016
Time:
11:30 AM - 1:00 PM
Location:
Calgary Public Library - Downtown Central Branch
Basement Meeting Room 2
More Information
---
Upcoming Events
February 18, 2016 - Automated Submission of Exhibit "A" To The Unit Agreement
February 23, 2016 - 13th Month Adjustments
February 24, 2016 - Early Morning Discussion - CANCELLED
March 17, 2016 - Pub Night
April 19, 2016 - 13th Month Adjustments
---
Social Media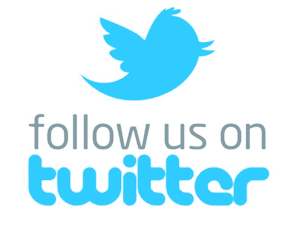 @PJVA
---
Member Benefits
Don't forget to check out the Resources link of the website for Member Benefits.
---
PJVA was incorporated in 1985 to represent individuals and organizations involved in petroleum joint ventures. JVViews is published to keep members informed about upcoming PJVA and industry events, courses and seminars offered and/or sponsored by PJVA and current projects being facilitated by the Association.