JVViews: October 2016 Issue
Editor's Note
October Luncheon
Pub Night
Admin Corner
September Early Morning Session Summary - Facilities 101
Volunteers in Action
---
Editor's Note
The PJVA Board of Directors is excited and very pleased to announce the 2016 recipient of the Lifetime Member award.  Who is it this year?  I won't spoil the surprise, so please read on and find the answer in the Volunteers in Action article.  Also, remember that the 23rd Annual GPAC/PJVA Conference is just a few weeks away – Wednesday, November 2 at the Petroleum Club. The theme of this year's conference is "The Road to Recovery". 
And now, your Oil Industry Tidbits
| | |
| --- | --- |
| 1976 - | Discovery of Elmworth field and the concept of Deep Basin Gas by Masters and Gray of Canadian Hunter. |
| 1976 - | Dome Petroleum (Canmar) started drilling in the Beaufort Sea. |
| 1977 - | Nisku pinnacles at West Pembina discovered by Chevron. |
| 1977 - | Berger Inquiry into the McKenzie Valley Pipeline results in a 10 year moratorium on development in NWT. |
| 1977 - | Amoco Pacific Brazeau 7-10 blew out on Dec 2; capped 30 days later by Red Adair. |
| 1978 - | Syncrude starts oil sands production. |
| 1978 - | Oil discovered at Amauligak in Beaufort Sea. |
| 1979 - | Canadian oil industry converted from Imperial to metric units. |
| 1979 - | Texaco Shell Blue H-28 well drilled in the Orphan Basin, east of Newfoundland; the deepest well drilled in Canada at the time (20,233 feet) and drilled in a then world record water depth of 4,876 feet (ref. Reservoir, Jan 2007). |
| 1979 - | Hibernia discovered on the Grand Banks, Newfoundland by Chevron and Mobil. |
Kent Black, Publicity Director 2016/17
---
October Luncheon
October 20, 2016
Carbon Taxes - There are many questions facing the Energy Industry
In this presentation, David Crawford, Senior Manager Indirect Tax, Mel Wilson, Partner and National Leader, Sustainable Business Solutions and David Van Beld, Partner at PricewaterhouseCoopers LLP Canada shared the good information they have found regarding questions like:
Is there an LNG window and how is our timing? How long is "Lower for Longer"?
Do we "survive until the price recovers" or should we look at the current climate differently?
Has diversification become the key to survival?
Keep an eye on our luncheons page for up to date information on our next luncheon event!
---
Pub Night
September Pub Night Fall Kick Off social event was held at State and Main Kitchen & Bar. Attendance was lower than anticipated so we encourage all members and students to come out to these events as they really are a great way to network and interact with fellow PJVA members within the industry. We had some great door prizes and food and roughly 15-20 members came out to share in good conversation and some laughs. It was a great way to reconnect our members after the summer break! Stay tuned for the next Pub Night.
Next Pub Night
October 27, 2016
4pm – 7pm
Unicorn Sports Cantina Floor
223 – 8 Avenue SW
---
Admin Corner
Did you know? Consistency makes us better, stronger and more reliable!
We continually communicate with our industry peers regarding contract details. The PJVA has done an outstanding job of creating Model Agreements which create consistency in governing our practices. Building upon the foundation of these model agreements, the PJVA Administration Task Force has taken this to the next level and created an entire suite of template letters addressing the changes and maintenance for each of the current Model Agreements:
These template letters prompt you for all of the pertinent information necessary so we can communicate with each other consistently and efficiently.
With the downturn in our industry, we are doing more with less, so wasting precious time chasing down missing information is the last thing we want to be doing.
Why start a letter from scratch each time and wonder – What am I asking for? What do I need? Am I forgetting something? Or even worse, pulling up an old letter and typing over it, only to realize you had forgotten to delete something from an unrelated agreement!
These template letters help to ensure we are all on the same page and they are currently available free of charge! (for PJVA Members).
Access to the Template Letters is easy – simply:
Login to www.pjva.ca as a member
Go to Resources
Click on JV Administration
Hover your mouse over Template Letters
Select the type of Agreement you are working with and then select the letter you need
CO&O Unit Agreements have 19 template letters to choose from. Service Agreements have 22 template letters.
Tell us about your favourite template letter or feel free to send in your questions or feedback to admin@pjva.ca.
---
September Early Morning Session Summary - Facilities 101
The Early Morning Session held on September 27th was moderated by Rein Evelein who is currently employed at Jupiter Resources Inc. Rein has worked in the oil and gas industry for many years and has volunteered a tremendous amount of his time with the PJVA. He has taught several courses and has provided a great deal of mentorship to PJVA members.
Rein utilized September's EMS to showcase a new and interesting course that he will be teaching beginning in January 2017 at the SAIT campus. It will also be available online through the PJVA eStudies program. The course is titled 'Facilities 101' and Rein described it to the audience as a high level understanding of facility concepts while at the same time providing non-technical detail with the use of examples and analogies. Rein did a great job providing some historical information on how the course was originally developed and how it is geared for individuals with non-engineering backgrounds. Furthermore, Rein provided the audience with some flavor of how the material will be presented in the course which will include three main sections; Gas Facilities, Conventional Oil Facilities and Heavy Oil Facilities. Each section will include information on Reservoirs, Gathering and Processing, Operational Issues, Transportation and Marketing, Stakeholders and opportunities for hands on experience with real industry equipment. Lastly, via the use of course content illustrations, Rein did an excellent job in describing one of the class concepts which was the understanding of the 'Phase Envelope' idea.
To summarize, Rein did a tremendous job presenting his facilities course to the audience. His use of course materials and examples was effective in generating a lot of interest with the attendees. It was also announced that after all of his years of hard work and volunteering with the PJVA, Rein would be this year's Lifetime Member Award recipient which will be presented to him at the Christmas Social. The next Early Morning Session will be held on Tuesday, October 25th and we are currently working on finding a topic and speaker. Details to be announced shortly. We will see everyone at the October session!
---
Volunteers in Action
Written by Risha Tedros, Energy Asset Management Student, SAIT
The Petroleum Joint Venture Association (PJVA) released their first Volunteers in Action article in last month's JV Views newsletter. The Volunteers in Action section featured Lee Wahl and his joint venture undertakings. At PJVA, we appreciate the engagement and dedication of our volunteers.
For the October 2016 edition, Volunteers in Action are pleased to present:
Rein Evelein
Rein Evelein, Joint Interest Representative of Jupiter Resources (Jupiter), has been a PJVA member for 16 years. His current position with Jupiter has provided stability in this ever-changing market, and the flexibility to provide his vast knowledge as a contractor.
Jupiter is Calgary-based and maintains an operations office in Grande Cache. The company explores and develops unconventional properties in the Alberta Deep Basin. These leases have been guided by both Jupiter Resources and Apollo Global Management since 2014.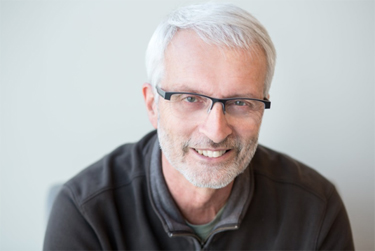 Upon purchasing these properties in the Kakwa area from Encana Corporation (Encana), there were five individuals in Calgary that transitioned from Encana to Jupiter. These professionals were able to provide insight, knowledge and expertise, within their respective areas of practice. Rein accepted the exciting role with Jupiter with the intention of a succession plan, in order to onboard another competent Joint Interest Representative. His primary goal is to lead by example, and provide his colleague with invaluable historic knowledge and practices. This role entails various knowledge bases of facilities, business understanding and intricate midstream gas processing arrangements.
One focus of Jupiter is to maintain joint venture strengths, and focus on the properties at hand. Rein credits their achievements and personally enjoys the relationship amongst management. Rein explains, "(Our) management listens and considers our advice". "The management here is the best management I've seen in almost all my life". The conducive and collaborative values of this organization are aligned with the joint venture principles of working together by purposefully pooling their resources of experienced personnel, in all fields, to accomplish their business objectives.
Rein is an Engineering graduate from the University of Calgary. He began his career with the construction and business development of facilities. As it so happens, his experiences led him into resilient roles within joint interest. Rein has been able to display his leadership qualities, vocalize his expert opinions on significant properties, and share his knowledge of joint ventures with the joint venture community.
Personal Interests
Rein enjoys golfing, boating on the west coast and travelling. His next travel destination is South Africa.
PJVA Involvement
Previous to his current role, Rein was with BP Canada Energy Group then Encana (formally known as PanCanadian Energy Corporation). At this time, Rein became involved with PJVA and joined the board in 2007. His first position was coordinating Luncheon speakers for three years. Following that, Rein remained on the board as the Social Director for two more years. He enjoyed each role and participated in an assortment of committees, such as: the Golf Committee, Conference Committee, Education Committee, and the Pad Site Sharing Task Force. He describes the role of the Pad Site Sharing Task Force as a platform to align cross-liabilities between land agreements and facilities. Rein recalls the Pad Site Sharing Task Force as a gratifying initiative to be a part of. Rein also taught modules of earlier PJVA Analyst courses on facilities.
His most recent commitment to PJVA was creating the gas and oil sections of the Facilities 101 course. Rein has developed the principles, and is looking forward to teaching the basic concept of facilities to those looking to expand their knowledge. The course is designed to accommodate individuals with little or no engineering background.
Rein continues to support joint venture relations by providing professionals with his expert opinions and advocating learning opportunities. He reinforces the importance of education by stating, "If someone wants to learn about something I know, then I will tell them everything I know". Rein encourages PJVA members and young professionals to actively seek out information and continuously grow.
Through educational seminars and networking functions, PJVA members have the ability to familiarize themselves with current joint venture topics and expand their network base. Influential connections are gained from involvement with PJVA as a student, volunteer and active member. Rein is grateful for the meaningful and beneficial working relationships, help and knowledge he has gained through all of his contacts inside and outside of the joint venture community.
Rein Evelein is a dynamic industry professional within Jupiter Resources, and an advocate for joint venture education. His motivation to create educational seminars, and enhance the joint venture experience of his colleagues displays his positivity during this economic market. Rein suggests that "extraordinary and unusual solutions" are necessary to create an environment for people to flourish.
The association continues to provide PJVA members with multiple educational opportunities. Rein and the PJVA exemplify a strong dedication to provide learnings and joint venture knowledge. We are appreciative for Rein Evelein's continued efforts with PJVA.
2016 Lifetime Member
At the PJVA Board of Directors meeting held on September 1, 2016, the Board unanimously approved Rein Evelein as PJVA's 2016 Lifetime Member. As described above, Rein's impressive list of accomplishments and contributions made this an easy decision for the PJVA Board.
---
Upcoming Events
October 20, 2016 - October Luncheon
October 26, 2016 - Seminar: Acquisitions and Divestitures
---
Social Media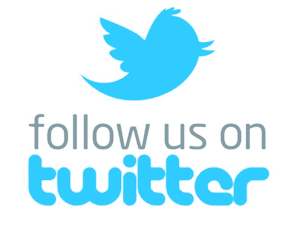 @PJVA
PJVA was incorporated in 1985 to represent individuals and organizations involved in petroleum joint ventures. JVViews is published to keep members informed about upcoming PJVA and industry events, courses and seminars offered and/or sponsored by PJVA and current projects being facilitated by the Association.