Thank you to our sponsors
for our 30th Anniversary
Golf Networking Event!
Presenting Sponsor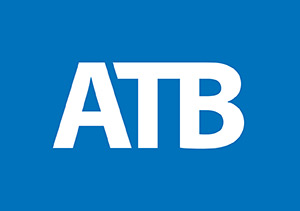 Drink Hole Sponsor

Hole Sponsors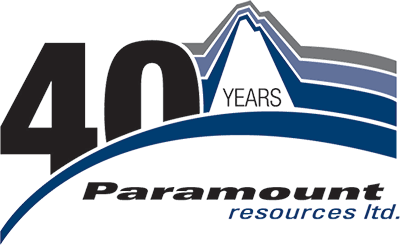 ---
June 20 PJVA Luncheon - First Nations Collaboration and Ownership of Energy Companies
In CAPP's November 2018 economic report, "Toward a Shared Future: Canada's Indigenous Peoples and the Oil and Natural Gas Industry" CAPP asserts Canada's oil and natural gas industry has an important opportunity to enhance its relationship with Indigenous peoples by working to support the broader reconciliation process and Indigenous self-determination.
Increasingly, Indigenous communities are seeking deeper engagement and have engaged in building economic partnerships in the oil and natural gas industry. In Alberta, BC and Saskatchewan, First Nations are saying they need to be a part of the energy projects that are occurring on their lands with ownership seen as the key to economic growth and prosperity. How are styles of negotiation evolving and what will the agreements and business partnerships look like?
Join us for a presentation and discussion of the topic First Nations Collaboration and Ownership of Energy Companies with speakers:
Chief Delbert Wapass
Chief Delbert Wapass has been the Chief of Thunderchild First Nation for two terms and was previously an executive member with the Federation of Saskatchewan Indian Nations. Prior roles include teaching, school administration, researching, governance negotiating, public relations, human resources and finance. Chief Wapass holds a Bachelor of Arts degree from the University of Regina, Bachelor of Education & Master of Education degrees from the University of Saskatchewan. He serves as a Director of Westleaf Inc.
Chief Roy Fox
Acting Indian Resource Council Director and past IRC CEO and a pioneer in First Nations self-management of Natural Resources with a long career in First Nations politics. In 1998, Chief Fox was successful in realizing the launch the First Nations Employment & Training Centre as the training and employment arm of the IRC. The Indian Resource Council of Canada represents the interests of more than 100 First Nations in five Canadian provinces. Over the past five years, the IRC has collectively generated more than half a billion dollars in oil and gas revenues. Before his present career, Mr. Fox led the Blood Tribe, as Chief, into a historic initiative with Canada whereby his First Nation began taking over full management and control of their oil and gas resources from Ottawa.
Brian Schmidt
President & CEO of Tamarack Valley Energy and a professional engineer with over 30 years of oil and gas experience. He was a founder of Spearpoint Energy Corp. and was the President of Apache Canada for 3 of his 7-year tenure. His career began at Shell Canada, where he spent 19 years prior to joining Apache. Mr. Schmidt sits on the boards of Indian Oil & Gas Co-Management and the Canadian Association of Petroleum Producers, of which he is the Alberta Executive Policy Group Chairman.
Stephen Mason
Over 40 years success in developing domestic and international energy business opportunities; led the start-up of seven companies, the most significant being Artumas Group Inc., which reached an enterprise value of $1B with over 200 employees in Canada, Tanzania and Mozambique.
The PJVA Annual election takes place just prior to the presentation.
Sponsored by

Maureen McCall
PJVA Director- Programs-Luncheons
---
New Goldboro LNG is good news for Western Canadian Producers
Dave Humphreys, Vice President Operations, Birchcliff Energy in a recent article in gastechinsights.com described the impact of the price volatility that has dogged Alberta natural gas producers for years.
"Alberta is a very pipeline constrained province (both oil and natural gas) which leads to extreme pricing volatility. Over the past several years, Alberta producers, have at times, paid to keep their gas flowing (I.E. AECO strip pricing was below zero $/GJ) on the TransCanada, Nova Gas Transmission Ltd ("NGTL") system. Some companies had no choice but to keep their gas flowing in order to fulfil long term, physical, contract obligations. This consistent market volatility makes it very difficult for any producer to forecast cash flow and set annual capital budgets when daily pricing fluctuations range anywhere from zero (or negative) to $2.50/GJ and back down again, sometimes all within days of each other. It also forces many smaller producers to shut-in volumes to avoid uneconomic netbacks, which results in significant loss of cash flow."
According to Humphreys, the recent approval of the LNG Canada project has created opportunity but also leaves a gap for smaller & medium producers.
"The approval of the LNG Canada project in Kitimat, BC was great news however it may not immediately provide benefit to many small and intermediate Canadian producers. The large integrated multi-national owners of this project already have the dedicated reserves to supply feedstock for this project for many years to come. Hence the need for an additional sizeable LNG facility. In summary, the access to new markets via tidewater and the exporting of LNG will be key to the revitalization of the Western Canadian energy sector as we know it today."
One Canadian LNG Project is developing that can fill the gap for smaller and medium producers and has chosen the location advantage of the East Coast- Pieridae Energy's Goldboro LNG project in Nova Scotia.
On May 16th, PJVA hosted Martin Belanger, P.Eng. Senior Vice-President, Goldboro LNG with a presentation on "Goldboro: 'The Golden Knights of LNG'-Poised to be the first Canadian company to market LNG globally".
Mr. Belanger began by discussing some of Goldboro's impressive advantages as Canada's only fully independent, integrated LNG enterprise with upstream assets in Western Canada from Pieridae Energy's acquisition of Ikkuma Resources. Pieridae's assets have potential to reach gas production of at least 500 MMcf/d through development, increasing to 800 MMcf/d with further Foothills acquisitions.
The Goldboro project has already secured all the major environmental, import, export and construction permits necessary for the project, to be built in Nova Scotia, 250 kms northeast of Halifax.
It will include two liquefaction facilities/trains, each producing ~5 million tonnes of LNG each year. The production from the first train has been sold to German utility Uniper – a 20-year binding contract with a 10-year extension with 1.4 Bcf/d of natural gas needed to supply both trains.
Goldboro/Pieridae have a huge advantage in the already-secured, substantial 20-year export contract with Germany's Uniper Utility plus the German government has also approved USD $4.5 billion in principle in loan guarantees for the $8 billion project. They already have the buy in from local communities, including First Nations by signing a benefits agreement with the Nova Scotia Mi'kmaq First Nation and by putting a project labour agreement in place with the fifteen trades that make up the Mainland Nova Scotia Trades. They have also had the global firm KBR to review Goldboro designs and provide a detailed cost estimate.
Goldboro has a "Field to flange business model": owning the gas, turning it to liquid and selling it overseas. The project uses their upstream as the primary method of managing commodity risk.
Goldboro has a Euro-centric model as European countries are forecast to rely increasingly on LNG as they transition their energy sources. Although the molecule of gas from Western Canada may be more pricey than if sourced from the US, the cost of land transportation for WCSB gas is offset by the greatly reduced shipping costs due to the shorter shipping distance from Canada's East coast location as compared in the chart and map below.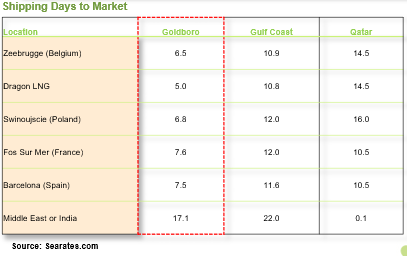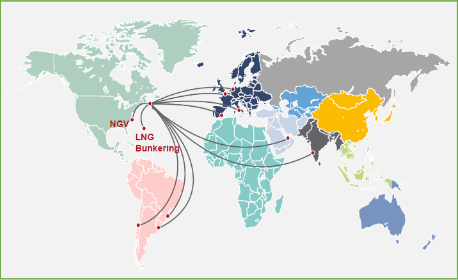 Goldboro has access to transport Pieridae Energy's natural gas from Empress to Goldboro as they repurpose the Maritimes and Northeast pipeline. Pieridae Energy has the advantage of using existing pipelines and has agreements in place with an advantageous tolling structure to access infrastructure to move Western Canadian gas to supply Goldboro LNG. The plan is to establish a solid global market for Canadian natural gas for years to come, revitalizing the Western Canadian energy sector. Construction is expected to be completed in 2023 with first LNG in 2023/2024.
Maureen McCall
PJVA Director- Programs-Luncheons
---
Petroleum Joint Venture Association Board of Directors Call for Nominations
The Petroleum Joint Venture Association (PJVA) requests a Call for Nominations to fill the following Board positions: Education Director, EMS Director, Membership/Volunteers Director, and Social Events Director. Each role has a minimum two-year commitment to the Board.
---
JV Certificate Program Volunteers required!
Volunteers are required for the JV Certificate Program as follows:
Course Coordinator - JV Agreements course
All course review committees
These are longer term commitments – ideally, you will be ready to stay in the role for 1 or more years.
Time per week: 2 – 5 hours/month, varying based on work required and number of committee members available
Experience required should be as follows:
JV Agreements Course Coordinator:
5+ years' progressive experience and have completed the JV Administration Certificate program, OR
5+ years practical and progressive experience in a JV Administrator role;
Committee member:
2+ years' experience with completion of the JV Administration or JV Analyst Certificate Program; OR
5+ years' experience in a JV Administrator or JV Analyst role
Ideal candidates for these roles exhibit some or all of the following skills:
Able to work in a confidential manner;
Have current, relevant, industry experience and an understanding of the current PJVA Model agreements in use;
The ability to identify, research and summarize information from various sources;
Able to write new material, or edit existing materials, in a clear and concise manner suitable for use as an educational resource.
ALL interested PJVA members are welcomed to submit their names to Helen O'Brien for any of these roles – your unique combination of experience, background, and skills might be exactly what is needed for the ongoing development and maintenance of our course materials.
---
TC Energy selling stake in Northern Courier pipeline to AIMCo for $1.15 billion
*Article published by Canadian Press May 29, 2019 and republished shortly after by Energynow.ca (author name not provided)
CALGARY — TC Energy Corp. has signed a deal to sell an 85 per cent stake in its Northern Courier Pipeline to Alberta Investment Management Corp. for roughly $1.15 billion.
The company formerly known as TransCanada says the 90-kilometre pipeline transports bitumen and diluent between the Fort Hills mine site in northern Alberta and Suncor Energy's terminal north of Fort McMurray, AB.
TC Energy will retain a 15 per cent stake and remain the operator of the pipeline. The transaction is expected to close in the third quarter.
TC Energy chief executive Russ Girling says the sale helps the company's efforts to fund its capital program.
The company recently completed the sale of its Coolidge Generating Station in Arizona to Salt River Project Agriculture Improvement and Power District.
*The newsletter may contain material sourced from to third party websites. The material is provided solely as a convenience to you and not as an endorsement by PJVA of the contents on such third party Websites. PJVA is not responsible for the content of third party sourced material and does not make any representations regarding the content or accuracy of materials on such third party Websites, or the availability of such Websites. If you decide to access third party Websites, you do so at your own risk.
---
Is the quest for Canadian oil independence more a political pitch than economics?
*Article written by Andy Blatchford, and originally published by the Canadian Press, May 29, 2019.
Conservative Leader Andrew Scheer says he wants to end Canadian imports of foreign oil by 2030, a move experts say would mostly affect purchases from the United States and could endanger deep trade relationships.
Scheer raised the idea in a recent speech, stating Canada shouldn't buy oil from "rogue states" with poor human-rights and environmental records, like Iran, Venezuela and Saudi Arabia.
In dollar terms, the vast majority of Canadian oil imports — about 64 per cent — came from the U.S. last year, while 18 per cent came from Saudi Arabia, six per cent from Azerbaijan and three per cent from Norway. Nigeria, the United Kingdom and Algeria were also sources of imports last year into Canada. Canada hasn't imported any crude from Iran or Venezuela in recent years.
Meanwhile, virtually all the millions of barrels of crude oil Canada exports each day are sold to the United States.
Pedro Antunes, chief economist for The Conference Board of Canada, said outright oil independence is not a big economic issue for the country. Alleviating transportation and logistical pressures on Alberta's oilsands is far more important, he said.
"If you're really just trying to target all of our oil imports, then yeah I think that might cause some difficulties," Antunes said. "We have some very open trade relations with some of the countries that are oil importers into Canada."
Scheer also said he no longer wants to depend on oil from the United States, which he called Canada's "biggest economic competitor." He argued that "an energy-independent Canada would be a Canada firing on all cylinders."
Part of Scheer's plan includes the creation of a cross-Canada utilities corridor to ease pipeline construction and to open up new domestic markets for oilsands bitumen.
Like the Conservatives, the Greens have also made a pre-election pledge — for different reasons — to end Canada's reliance on foreign oil imports. Green party Leader Elizabeth May, whose ultimate objective is to wean Canada completely off oil by 2050, has promised to end foreign crude imports as soon as possible. Since May opposes new pipelines, she envisions moving more raw bitumen by rail, with help from investments to improve train services, until Canada stops consuming oil.
Talk of any determined push towards Canadian crude independence appears to be a message crafted to appeal to some voters. A number of experts, however, worry an absolute target of oil independence could also send unwelcome protectionist signals to the world and mean resisting market forces. Instead, the country should be focused on loosening bottlenecks that are preventing Albertan oil from getting to new markets. "I think there is a concern of protectionism whenever you're limiting imports," said Grant Bishop, an associate director of research at the C.D. Howe Institute think-tank.
"You have to have a good economic or security reason for doing so. I'm not sure that there is one here for crude-oil production." Martha Hall Findlay, CEO of the Canada West Foundation think-tank, said exploring the viability of a utilities corridor is "fantastic." But the pursuit of oil independence sounds "extremely protectionist," said Findlay, a former federal Liberal MP. "We're heavily dependent on trade, so why would a trading country start talking about protectionism and independence? It doesn't make sense for an economy such as ours," Findlay said.
"I really think that this idea of independence and protectionism is politics — but economics would say we're crazy not to buy our own." Mike Moffatt, an assistant professor of economics at Western University, said he's concerned whenever he hears politicians say their goal is to get completely off foreign oil.
"That's a decision that should be left to companies," said Moffatt, who was an adviser to Prime Minister Justin Trudeau between 2013 and 2015. "It does seem to be a shift in messaging from a traditional, free-market Conservative positioning to one that's sort of more nationalistic."
*The newsletter may contain material sourced from to third-party websites. The material is provided solely as a convenience to you and not as an endorsement by PJVA of the contents on such third party Websites. PJVA is not responsible for the content of third party sourced material and does not make any representations regarding the content or accuracy of materials on such third party Websites, or the availability of such Websites. If you decide to access third party Websites, you do so at your own risk.
---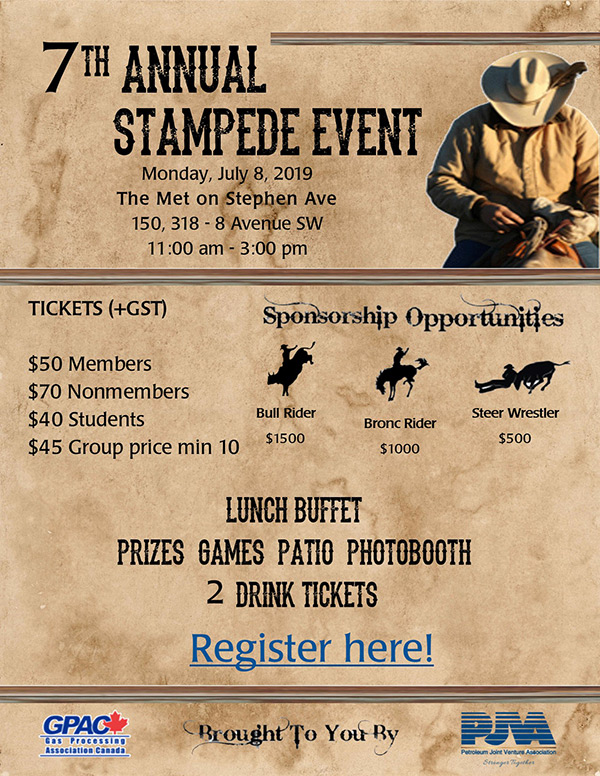 ---
D-Day 75th Anniversary
Thursday, June 6th was a significant day. It was the 75th anniversary of D-Day, the beginning of the liberation of France which brought World War Two to an end less than a year thereafter. On the beaches of Normandy, many individuals served the country honourably. In particular, the beach sector codenamed Juno was conquered by units of the Canadian army. We thank them all for their service and keep them in our memories.
Since that day (and May 8, 1945, VE Day) the Canadian oil and gas sector has provided fuel during times of war and peace. Hopefully, economic progress will continue, and will continue to be powered by the Canadian oil and gas sector using PJVA model agreements.
Peter Mitchelmore PJVA Newsletter Editor
---
---
JV Certificate Program
Once again, this September, PJVA will offer its Joint Venture Certificate of Achievement program. Hosted downtown at the PJVA office (c/o Associations Plus,) this lecture-based program is both written and delivered by well-respected and experienced Joint Venture professionals. The courses have been tailored to the Western Canadian Joint Venture industry and practices.
Materials for each course will be available the week prior to the classroom start date for "Reading Week", so students have the opportunity to pre-read and become familiar with the modules prior to the first classroom session.
PJVA strongly recommends this course to all oil & gas industry personnel who have any interest in, exposure to, or involvement with Joint Ventures agreements. Ending in April 2020, with "Facilities 101", PJVA is confident that this offering will provide its graduates with the critical foundational knowledge required to begin taking on, or expanding on a current Joint Venture role.
---
30th Annual PJVA/LLSC Golf Networking Event
PJVA was excited to join forces for the first year with the Leukemia & Lymphoma Society of Canada (LLSC). The joint efforts contributed to an extremely successful event and even raised approximately $5,000 for LLSC! We had 98 golfers attend at the Inglewood Golf & Curling Club with the weather cooperating by holding off the smoke just long enough to let us finish a fun round.
During continued difficult times in the industry, we were extremely grateful that ATB Financial was our Presenting Sponsor and the following companies agreed to be Hole Sponsors:
Bennett Jones LLP, Burnet, Duckworth & Palmer LLP, Connate Water Solutions Inc., Enerplus Corporation, Joint Venture Strategic Advisors, P2 Energy Solutions, Pandell Technology Corp., Paramount Resources Ltd., and Red Dog Systems.
In addition, the following companies donated prizes and items to the silent auction:
AVIVA Insurance, Ballet Barre Works, Costen Insurance, Crescent Point Energy, Enerplus Corp, Karla Nash Designs, Kensington Autopro, Terra HDD Solutions Inc. and Tidewater Midstream and Infrastructure Ltd.
A genuine thank-you to all of our sponsors as we could not continue to host this event without your generous support.
We also could not put this together without the help of all of the volunteers, especially the golf subcommittee: Scott Renneberg, Tom Miller, Lauren Atkinson, Erin Rooney and Emerson Frostad
A big congrats to all our winners as follows:
Skill Hole Winners
Mens' Longest Putt – Terry Johanson
Women's Longest Putt – Sharon van Wert
Men's Long Drive – Eric Buckley
Women's Long Drive – Reagan Fischer
Men's Closest to the Pin – Myles Blust
Women's Closest to the Pin – Sharon van Wert
Team Winners
1st Place – Aaron Wylie, Dan Lehouiller, Jarod Tessier, Shaun MacDonald
2nd Place – David Caldwell, Bryne Gramlich, Neil Anderson, Campbell Adams
3rd place – Graham McLennan, Kristy Krawchuk, Wendy Connors, Chris Everett
Most Honest – Ashley Weldon, Carolyn Wright, Susan Nagy, Sandy Drinnan
We hope the real winners this year though are the ones who can benefit from further awareness and fundraising for the LLSC. If you can, you should join them for their Light the Night Walk on Saturday, October 19, 2019. More information at www.lightthenight.ca
---
Upcoming Events
PJVA Luncheon & Election Meeting
June 20, 2019