JVViews: December 2013 Issue
Editor's Note
JV Dynamics - Quick Tips
November Luncheon Summary
Upcoming Luncheons
PJVA's 15th Christmas Social Summary
Petroleum Joint Venture Extension Certificates
eStudies and Web Based Learning - The JV Analyst I course is now online!
Looking for a New Opportunity?
PJVA LinkedIn® Group
---
Editor's Note
A Note from the Editor...
The year is quickly drawing to a close and December has arrived in blustery fashion. Our Christmas Social was held at the Petroleum Club on November 27th. Approximately 180 members and guests attended the ocassion enjoying tasty hors d'ouevres and a complimentary glass of bubbly. Twelve lucky attendees each took home a bottle of wine as a door prize.
The very next morning a large contingent of members came to the Early Morning Session at Suncor to discuss the handling of non-unit production at Unit facilities. As we all know, many of the older unit operating agreements do not address the non-unit production situation. They also face declining production and non-unit volumes can be a benefit.
Ib Moller was the moderator and from the show of hands, the majority agree that Unit facilities are for unit production first and formost. Any owner or third party production should be addressed by mail ballot as per the terms of the applicable Unit Operating agreement with follow-up handling agreements to document all non-unit volumes entering the facilities. Consensus was that using fixed fees was the reasonable way to go, eliminating the need for any 13th month adjustment. As always, if there is a clear, papered understanding among owners, there is less chance of dispute. Thank you again to Suncor for hosting and Shell for supplying the coffee.
I would like to correct an oversight on the November JV Dynamics - Quick Tips article on Units. Credit for the article goes to
Caroline Williams
and
Robyn Lewis
; thank you both again for that very timely and relevant article.
At the November luncheon we asked members to submit potential questions that may give us feedback for our possible Help Link; to date response has been slow.
Please submit your questions to be put into a Door Prize Draw by emailing the PJVA office by January 15, 2014.
The Board of Directors would like to wish all our members a very Merry Christmas and a Happy New Year!
Joan Lee
---
JV Dynamics - Quick Tips
NOTICE OF INTENTION TO WITHDRAW. WHAT DOES THAT MEAN TO A UNIT AGREEMENT?
Have you received this notice?
ABC Energy Exploration Ltd.
Unit Operator under the
XYZ North Gas Unit No. 5
NOTICE OF INTENTION BY CROWN IN RIGHT OF ALBERTA TO
WITHDRAW FROM XYZ NORTH GAS UNIT NO. 5
(THE "SUBJECT UNIT AGREEMENT")
A review of the subject unit agreement by the Department of Energy has revealed that no unit operations have been conducted since July, 2012. Accordingly, pursuant to section 24(2) of the Petroleum and Natural Gas Tenure Regulation, the Minister of Energy hereby gives you notice that the Crown in the right of Alberta intends to withdraw as a party to the subject unit agreement after the end of the 3-month period following the date of this notice set forth below.
This notice dated the 31st day of August, 2013.
Minister of Energy
For Minister of Energy
This notice is becoming increasingly common as the Department of Energy steps up monitoring of units that have not conducted "Unit Operations" for more than twelve months.
What does it mean if you receive this notice?
The Minister of Energy can issue this notice to Unit Operators in accordance with Sections 24(3) and 24(4) of the Petroleum & Natural Gas Tenure Regulations.
The notice advises the Unit Operator of the Crown's intention to withdraw from the Unit. Withdrawal by the Crown will cause the Unit to terminate and the lands will revert back to the current mineral owners.
Under Sections 24(3) and 24(4) "Unit Operations" are defined as activities conducted for the purpose of producing petroleum or natural gas or any operations undertaken for the purpose of developing/exploiting petroleum or natural gas.
In instances where there have not been Unit Operations conducted for a period of at least twelve consecutive months the Regulations provide the Crown with the right to withdraw as party to the Unit Agreement upon giving the Operator three months' notice.
During this three month period the Unit Operator can apply to have the notice withdrawn. The application must be accompanied by evidence showing;
i) that Unit Operations had not ceased before the date of the notice, or
ii) that Unit Operations have recommenced since that date and are continuing in good faith, or
iii) that Unit Operations were suspended pursuant to the force majeure provisions of the Unit Agreement.
The concept of "good faith" is important to note. Under this Section, the Crown expects that Unit Operations will be sustained for an extended period of time. An Operator that brings on a well only to have it shut-in a short time later would not meet the Crown's expectation for continuing operations.
What happens next?
After the application is submitted, three things could happen;
the Minister may withdraw the notice;
the Minister may grant an extension; or
the Minister makes a declaration that the Crown has withdrawn as a party to the Unit Agreement.
The Minister would withdraw the notice if it deems that Unit Operations have recommenced. This could occur if the Unit Operator placed a well back on production and the Crown agreed that it was capable of sustained production.
The Minister may grant an extension if the Unit Operator identifies a unit well that can be brought back on for sustained production. For example, the 14-15-025-05W5 well is identified by the Unit Operator as a candidate to be placed on production. However, pipeline work is needed and the work needed cannot be completed within the three month response time frame due to the requirement to secure temporary surface access rights. In this instance, the Minister, upon reviewing the Operator's proposal, timelines and downhole well information might agree to provide an extension to enable the Operator to complete the work.
The Minster may also withdraw from the Unit if the Unit Operator fails to respond or does not provide the information as required by Section 24(4).
What happens if the Crown withdraws?
Clause 1402 of the Unit Agreement states "any Party may give the Unit Operator written notice of its desire to terminate the unitization provided for herein. If upon expiration of a period of ninety (90) Days following the giving of any such notice the Working Interest Owners have not commenced, or recommenced, Unit Operations with a view to diligently pursuing the production of Unitized Substances on a sustained basis the unitization provided for herein shall terminate."
If the Unit is terminated
lands revert back to the current mineral Owners and are then governed under the terms of the applicable JOA or the initial lease document contributed to the Unit;
the Unit Agreement terminates but the Unit Operating Agreement remains in effect until all wells have been abandoned, Unit Facilities salvaged and reclamation completed and the final settlement of accounts has been made among the Owners; and
the Crown may issue a Notice respecting Non-Productivity in accordance with Section 18 of the Petroleum and Natural Gas Tenure Regulation. This notice states that the mineral holder has one year to establish production or provide evidence that lands are capable of production. Failure to do so will result in expiration of that portion of the leased rights identified in the notice as being at risk.
To Conclude -
Upon receipt of a Notice to Withdraw
Read and understand the Unit Agreement. Older Unit Agreements are likely not PJVA standard and the applicable clauses must be considered. Determine which lands are at risk if the Unit dissolves.
Read and understand the applicable sections of the Petroleum and Natural Gas Tenure Regulation - http://www.energy.alberta.ca/Tenure/872.asp
Seek clarification from the Crown for any questions. Be direct and open. Remember that Unit Operations must be sustained and conducted in good faith in order for the Crown to consider withdrawing a notice.
Prioritize and respond within the three month time frame provided.
Special thanks to PJVA directors Caroline Williams and Robyn Lewis for this article.
The Petroleum Joint Venture Association (or PJVA) is a non-profit organization that represents and supports Canadian individuals and organizations involved in petroleum joint venture. The PJVA provides a multi-disciplinary forum to address current petroleum joint venture issues. The PJVA supplies model agreements on which many of today's joint ventures are based, and also provides training on these model agreements and basic principles of joint ventures. This training is a good starting point to understanding the commercial aspects that can impact your project or operation.
To learn more about Joint Ventures and the Petroleum Joint Venture Association (PJVA), go to
www.pjva.ca
. For online training options, select JV eStudies for individual courses, or
www.mtroyal.ca
for certificate programs (online and classroom based); PJVA Director - Academic Education - Tracey Moore-Lewis.
---
November Luncheon Summary
Dave Browne from Trican provided an introduction to the hydraulic fracturing process, a discussion of recent public issues relating to fracturing, and an outline of the facts that address some of the "myths" that have been spread within the public debate. A take away from the talk was - how to discuss fracturing with concerned friends and family.
Here are just some of the key points covered:
Recent widespread debate regarding fracturing process is commonly centered around the following 2 main points of interest:
Water usage and fresh water contamination: here are some examples of how these issues are remediated and avoided
fracking is done 800-3000 metres away from water zones
there are 2 layers of cement and 2 layers of casing keep fresh water protected from fracturing
microseismic mapping shows fractures do not grow great distances and stay within 20 metres of intended zone
process no longer requires fresh water, now able to re-use frac fluid and sourced salt water
Perception that Fracturing fluids are toxic when in fact they contain widely used chemicals (ex. In hot tubs)
fluids do contain toxic chemicals but are at highly diluted concentrations
toxic chemicals make up less than 1% of composition
industry has been exploring greener options
contents of frac fluids are publically disclosed and available for view on fracfocus.ca
---
Upcoming Luncheons
Our monthly luncheons will resume in January and we look forward to seeing everyone there.
To Register, please go to PJVA website:
https://securegs.com/pjva/
---
PJVA's 15th Christmas Social Summary
November 27th was host to PJVA's 15th Annual Christmas Social. Over 180 members attended the association's most anticipated event of the year at the Petroleum Club. This year 12 bottles of PJVA labled wine were given out for door prizes. If you missed it this year, be sure to mark November 27th, 2014 (Thursday) in your calendar for next year!
Click here to view the photo gallery
---
Petroleum Joint Venture Extension Certificates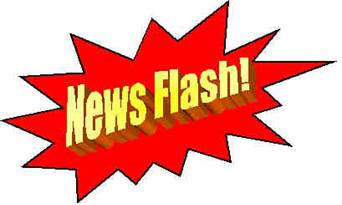 For more informaiton and online registration,
please click here
.
E-mail: cescience@mtroyal.ca
Information: 403.440.6278
Location: Lincoln Park Campus, 4825 Mount Royal Gate SW


---
eStudies and Web Based Learning
The JV Analyst I course is now online!
This course is designed to provide you with a solid understanding of the role of the Joint Venture Analyst and the responsibilities that accompany that role. Successful completion of this course is a good first step and will prepare you to enter a career in joint venture analysis, but it will not qualify you for a joint venture analyst position. This course is recommended to be used in combination with practical industry experience.
The course consists of the following 9 modules:
Introduction to Joint Venture Analyst
The Role and Responsibilities of the Joint Venture Analyst
Introduction to Petroleum Production and Agreements
Petroleum Production from Wellhead to Plant
Joint Venture Business Drivers
Risk Management
CO&O Analysis
Introduction to Contract Law
Land and Mineral Contracts
Royalties
Project Economics and Fees
Common Stream Operating and Marketing
Direct them to the
PJVA eStudies home page
to learn more!
---
Looking for a New Opportunity?
Check out the
PJVA Job Board
for recent postings.
---
PJVA LinkedIn® Group
PJVA is now on LinkedIn®, the world's largest professional network. It's a great way to stay connected and exchange ideas with other PJVA members and industry professionals.
Click here
to join the discussion!
---
PJVA was incorporated in 1985 to represent individuals and organizations involved in petroleum joint ventures.
JVViews
is published to keep members informed about upcoming PJVA and industry events, courses and seminars offered and/or sponsored by PJVA and current projects being facilitated by the Association.