JVViews: November 2016 Issue
Editor's Note
Conference
November Luncheon
Early Morning Discussion
Volunteers in Action
October Luncheon Summary
JV Administration Corner
Social Events
ROFR and Affiliate Exemptions
---
Editor's Note
Pipelines are constantly in the public's eye these days, attracting much media attention – some of it good, some of it bad. There is also a lot of misinformation out there too. Recently I came across the Canadian Energy Pipeline Association (CEPA) web site (www.cepa.com) that has some very interesting, little known information about pipelines in the Canadian energy industry. I thought I would share some of these little factoids with you…
3 million barrels of crude oil are transported each day by pipeline in Canada.
This is the equivalent of approximately 200 Olympic sized swimming pools or 4,200 rail cars (a train 75 kilometers long).
All of Canada's natural gas and liquid transmission pipelines laid end‐to‐end would circle the earth 2.5 times
It takes 30–35 days for oil to travel by pipeline from Alberta to southern Ontario.
97% of Canadian natural gas and crude oil production is transported by pipelines.
99.9995% of liquid product transported safely by pipelines between 2002 and 2015.
And perhaps most interestingly, the first recorded use of pipelines to transport natural gas was in China in 500 BC. The pipelines were constructed of bamboo and used to fuel burners to boil sea water to separate the salt from the water.
And now, your Oil Industry Tidbits…
| | |
| --- | --- |
| 1980 – | (October 28th Budget) National Energy Program (NEP) introduced by Liberal Government. Gave significant advantages to Canadian Companies and introduced new energy taxation. |
| 1980 – | Highest average land price ever – $395/Ha – for all Crown land acquired in Canada during 1980. |
| 1981 – | Dome Petroleum acquires Hudson's Bay Oil and Gas (HBOG) creating the financial woes that led to the eventual demise of Dome Petroleum. |
| 1981 – | Hebron Oilfield discovered off Newfoundland. |
| 1982 – | Ocean Ranger drilling rig sank on the Grand Banks with a loss of 84 lives. |
| 1982 – | Amoco Dome Brazeau 13‐12‐48‐12W5 blew out creating a stink across the Province. |
| 1982 – | Pre‐build section of Alaska Pipeline opened. |
| 1982 – | Ben Nevis oil field discovered off Newfoundland. |
| 1983 – | PetroCanada Banquereau well drilled offshore Nova Scotia. Deepest well ever drilled in Canada 20,699 ft (6309 m.) |
| 1984 – | Terra Nova field discovered. |
| 1985 – | Western Accord by Brian Mulroney's Conservative government started the process of deregulation of the oil industry. |
| 1985 – | Panarctic Oils shipped first oil from Arctic Islands (100,000 bbls from Bent Horn). |
| 1985 – | Agreement between Federal Government and Newfoundland Government to jointly manage offshore oil and gas resources. |
| 1986 – | First significant down‐sizing in major oil companies as a result of oil price decline. |
| 1986 – | Discovery of Caroline Swan Hills field by Shell. |
| 1988 – | Dome Petroleum Ltd. finally acquired by Amoco Canada. |
| 1988 – | Rowan Gorilla I, the largest drilling rig in the world at the time, sank off the east coast of Canada. |
Kent Black, Publicity Director 2016/17
---
Conference
The 23rd Annual GPAC/PJVA Conference was held on Wednesday, November 2 at the Calgary Petroleum Club. Over 125 total delegates attended to watch presentations from industry experts plus engage with fellow attendees and sponsors.
This year's Keynote Speaker was Ian Macgregor from NW Refining Inc. and Enhance Energy Inc. Ian provided an engaging presentation on the history and progress on a new refinery being build by the North West Redwater Partnership, which is creating innovative ways to add value to petroleum products produced in western Canada. Ian also enlightened the audience on the use of CO2 for enhanced oil recovery.
The theme of the conference was, "Road to Recovery", and our slate of speakers from backgrounds such engineering, law, joint ventures, accounting, and banking provided an array of ideas on how our industry can become prosperous once again.
In addition to the main conference, two half–day sessions were offered for registrants to attend. One session was dedicated to a discussion forum on hot topics in JV administration. The other session was a technical workshop, with presentations from industry expects in gas processing and engineering.
We are already looking forward to next year's conference with more great presentations and networking among industry peers.
---
November PJVA/GPAC Joint Luncheon
November 23, 2016
Can producers significantly reduce costs by using Natural Gas fueled engines?
Currently 20–25% of active working rigs in Canada and the US are now Natural Gas capable. Since Natural Gas is taxed at a much lower rate, companies are using Nat Gas fueled engines on and off–road to save on fuel costs, reduce emissions, and provide a new market for Alberta's Natural Gas.
Join us for a PJVA/GPAC Luncheon with speakers Paul Evans, Executive VP; Travis Balaski, VP Fueling Solutions; and Blaire Lancaster, VP Communications and Govt Relations from Ferus Inc. Hear how Ferus is building LNG and CNG fueling infrastructure across Canada and the US that is facilitating the adoption of natural gas in oil and gas, mining, marine, rail and trucking operations.
November 23, 2016
11:30 am – 1:00 pm
Calgary Petroleum Club

---
Early Morning Discussion
November 30, 2016
Risky Business: Protecting Against Counterparty Default and Insolvency Risk
How to identify counterparties with potential financial difficulties and ways to mitigate your risk:
Consider areas of vulnerability
Third party is a joint owner in high value asset
Third party is Operator of high value asset
Material contracts/long term contracts with third party
Long lead payment terms or where credit is extended to third party
No specific security in place (LOC)
November 30, 2016
7:30 am – 9:30 AM
Calgary Petroleum Club

---
Volunteers in Action
By Risha Tedros, Energy Asset Management student, SAIT
The Petroleum Joint Venture Association (PJVA) continuously features members in the spotlight segment, Volunteers in Action. In the October edition, Rein Evelein was recognized for his ability to lead by example. He is an advocate of education and, most recently, created the Facilities 101 course for individuals with backgrounds outside of Joint Interest and Engineering. At PJVA, our members exemplify extraordinary abilities to create solutions and positive atmospheres under challenging circumstances. The Volunteers in Action articles introduces these exemplary volunteers to both industry and PJVA members. Our objective is to connect these volunteers with PJVA members, and acknowledge their efforts and commitment to the association.
For the November 2016 edition, Volunteers in Action are pleased to present:
Trudi Thomas
Trudi Thomas, Joint Venture Contracts Analyst, of Pengrowth Energy Corporation (Pengrowth) has been a PJVA member for 11 years. Her career has evolved with Pengrowth from a Joint Venture Administrator to her current role, as a Joint Venture Contracts Analyst. Her legal background and dedication to continuous betterment has established her as a dynamic and adaptable individual in her workplace.
Pengrowth is a Calgary‐based company with 28 year portfolio operating and producing Canadian oil and natural gas. The company acquires developmental assets with large reserves with minimal risk. "These assets include the Lindbergh thermal bitumen, Cardium light oil, Swan Hills light oil and Montney natural gas projects."1 Trudi regards her transition into the role as an opportunity that began from her education as a Legal Administrative Assistant.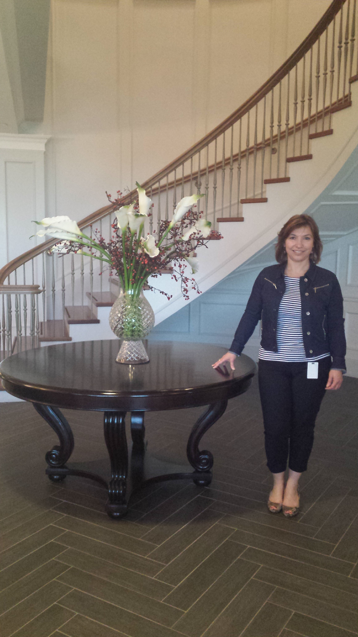 Trudi studied at an Alberta institute in Edmonton, and shortly moved to Calgary to practice in various areas of law. She began her career at McCarthy Tetrault where she managed and originated documents, to ensure clients were compliant, with the Securities and Exchange Commission (SEC). Thereafter, Trudi was exposed to International Oil and Gas Law during her tenure at Bennett Jones. She describes her experiences as mutually rewarding and greatly influential. With her involvement in oil and gas legal aid, an opportunity arose and peaked her interest within the in‐house Legal department of Burlington Resources. Trudi assumed a role as an Executive Legal Administrative Assistant. During the interview, she thoughtfully described her experience as, "An opportunity that started my career in oil and gas".
Burlington Resources was acquired and, hereinafter, recognized as ConocoPhillips Canada (ConocoPhillips). At this time, Trudi expressed an interest to relocate into the Joint Interest department from the Legal Service group. The Burlington acquisition took place over six months prior to Trudi joining the department. She recounts this change as a fulfilling opportunity because she was welcomed by the department. Alike joint ventures, collaboration, interpersonal skills and emotional intelligence are important soft skills to convey with the people you are working with. Trudi was accepted into the group, and committed herself to adapting and ascertainably learning her role.
Her ability to approach both new and unexpected circumstances with confidence, flexibility and attention to detail has provided her with the resources to shift seamlessly into the energy sector. In November 2006, Pengrowth purchased approximately $1 billion dollars in ConocoPhillips assets. Pengrowth provided an appealing opportunity to Trudi, and she found herself being able to "effect change more directly" within her new organization. During her time with Pengrowth, Trudi has instilled processes, procedures and implemented business optimization structures.
Trudi's journey into joint venture has encompassed her existing knowledge of legal terminology and precedence, whilst expanding her understanding of oil and gas technical operations, and business unit dynamics. Her capabilities enabled her to maintain a proactive approach in the workplace, as opposed to reactive. She expressed a sense of appeasement while describing the "family feeling" working at Pengrowth. Trudi believes joint venture begins with the relationship amongst people. She states, "Joint Venture is entering into a joint venture with the people you communicate with". Trudi has qualities that extend from social awareness and training that has allowed her to be efficient, compliant and malleable.
Personal Interests
During her personal downtime, Trudi enjoys outdoor activities, such as: downhill skiing, golf, tennis and roller blading. Alternatively, she has an appreciation for fine arts and studies performance theatre.
In addition, Trudi frequently travels. Last year, Trudi travelled to Australia. Earlier this year, she attended the Chopra center in California. She practices yoga, mindfulness and mediation. Coming up, her next destination is in Cuba.
Trudi is also a level one and two Sommelier.
PJVA Involvement
Trudi became involved with PJVA during her first joint venture role as a Joint Venture Administrator, at Burlington Resources. She became an active member and recaps her experience as, "Being a proud member ever since".
Trudi is an advocate of uniformity when applying a process or procedure. Her contributions began with joining the PJVA Administration Portfolio Task Force in 2013. Trudi completed both the formal PJVA courses taught at Mount Royal University, which included: The Petroleum Joint Venture Administration Certificate Program and The Petroleum Joint Venture Analyst Certificate Program. Trudi enrolled in these courses and benefited from the instructors, course content, and the ability to connect concepts with her oil and gas experience. She credits her instructors with encouraging her to continuously learn and apply her knowledge.
As well, the committee continues to share concepts to create streamline mandates for industry. Trudi's objectives are aligned with the committee's aim of "creating consistency and procedures for industry to use". PJVA has developed outlines for industry to communicate agreements amongst parties. The PJVA Administration Portfolio Task Force has built standardized template letters that encompass pertinent terms and conditions within those contracts. The platform created will assist companies, associations and industry representatives recognize the content in the agreement and function effectively to meet joint venture contract requirements. Trudi, along with the members of the PJVA Administration Portfolio Task Force, has acknowledged the concordance between consistency and efficiency. She describes the experience as, "(an) interesting undertaking and amazing experience".
Her enthusiasm and interest to create and manage an ongoing initiative is reflective of her dedication as a Joint Venture professional and associate member of PJVA. Trudi continues to support PJVA by engaging with members and discussing current industry topics. The committee meets and examines areas to improve under the committee directives. Trudi characterizes her teammates as, "A diverse group of individuals with forward thoughts and ideas".
As a volunteer, Trudi has been able to create a foundation for industry. In turn, she was internally rewarded with a unique understanding. She encourages individuals to volunteer and involve themselves with PJVA. Trudi recounts her relationship with PJVA as, "An immense takeaway".
Based on the progression of her career path, Trudi was also asked to join the committee responsible for renewing the course material in the Joint Venture Agreements course, at SAIT. Her participation in modernizing the course material will benefit individuals seeking a new career direction, industry professionals expanding on their joint venture knowledge, and examining joint interest requirements.
Considerable connections and committee affiliations are gained with membership to PJVA. Trudi describes the social events as, "Getting together with industry peers are one of the highlights" because she is able to build her network, discuss current joint venture topics, and represent her field of work.
Trudi attributes the PJVA luncheons, seminars, early morning sessions, pub nights and networking events as a positive forum to connect with PJVA members and industry. The conversations provide discussions on relevant industry topics, invaluable access to information and investing yourself in potential employment opportunities.
Trudi Thomas is a vibrant individual, an integral part of Pengrowth and an active member of the PJVA. Her exceptional development into the oil and gas industry has been recognized by her colleagues and established an outstanding reputation. Her professional achievements were forged from a legal background, and have set her apart as a self‐motivated, inquisitive and methodical Joint Venture Professional. The association continues to flourish because of the commitments and representations of PJVA members and volunteers. Her contributions are important to showcase to our members. We are grateful for her contributions with PJVA.
1 Pengrowth at a Glance (2016, November 11) About Us, www.pengrowth.com/about/pengrowth
---
October Luncheon Summary
The October 20th Luncheon had a large crowd for the PJVA as 96 were in attendance including politicians Leela Sharon Aheer, MLA (W) for Chestermere–Rocky View and Don Macintyre, MLA (W) for Innisfail–Sylvan Lake. Interest in the presentation was high since Alberta's new Carbon Levy and Bill 20 was featured.
Speakers from PricewaterhouseCoopers LLP showcased a very informative presentation. Dominico Baruffaldi introduced the three presenters; David Crawford, Indirect Taxes; Mel Wilson, Sustainable Business Solutions; and David Van Den Beld, SRED Tax Credits. In general, the focus of the presentation was an overview of Bill 20 and what it applies to, what we know currently about the Alberta Carbon Levy and what the Alberta rates are on certain fuels, what we don't know and how industry can offset these new taxes with current incentives. They disclosed what is currently known about Bill 20 exemptions.
In addition to the new Carbon Levy (the details of the regulations were finally released on October 31st), industry will have to review the current Specified Gas Emitters Regime and the changes to SGER taking place in 2018. There are also provincial and federal incentives for Greenhouse Gas (GHG) innovation including Scientific Research and Experimental Development (SR&ED) tax credits. The big takeaway were details on how most Producers innovate processes and can thereby lighten their Carbon Levy burden by applying for SR&ED benefits.
We encourage you to find out more about the Canadian SR&ED Tax Incentive Program as this is far and wide the most accessible program available to offset the proposed carbon taxes, both federally and provincially. Approximately $3.5 Billion is distributed to 15–18,000 claimants yearly.  For more information, check out the government`s website here.
---
JV Administration Corner
Did you know?
In the Province of Saskatchewan, a Unit Operator, historically, is supposed to have posted every amendment to the Plan of Unit Operation in the Saskatchewan Gazette for the public to read. This is something that is rarely, if ever, done anymore. When going through old archived Unit Agreements, you need to keep an eye out for the most recent Saskatchewan Gazette on file as it might contain critical changes, additions, or amendments to the Unit.
Bankruptcy Issues – What's within our control?
We can do due diligence. If you get an Assignment Agreement which requires "prior written consent" under the Agreement, make sure the Assignee is financially viable before accepting and consenting to the Assignment. Your Joint Interest Accounting, Treasury and/or Legal Department should be able to help you with this decision. If the Assignee is not in good standing, you have an opportunity to either: take precautionary measures if you have pre-payment wording in your Agreement; or choose to invoke termination of the agreement. The ultimate goal is to mitigate your company's exposure before you incur an Accounts Receivables situation, which may not be collectable.
In Service Agreements, once a company declares Bankruptcy Protection under the Bankruptcy Act (Alberta) your contract remains active. The appointed Receiver now becomes the Party to the Agreement.
Service Agreement
Assignment Clause
Remedy/Insolvency Clause
Contract Well/Facilities Operating Agreement
1701
701
Production Administration Agreement
1012
501
Gas Handling Agreement
1210
706 – Remedies
709 – Insolvency
Emulsion/Water Handling Agreement
1212
706 – Remedies
709 – Insolvency
In the Unit and CO&O Agreements, an Operator who declares Bankruptcy ceases to be an Operator:
| Agreement | Bankruptcy/Insolvency Clause |
| --- | --- |
| Unit & Unit Operating Agreement | 603 |
| CO&O Agreement | 303 |
What does your Agreement say?
Coming Soon
The JV Administration Portfolio Task Force is working diligently to provide you with a suite of Best Practices to compliment the Template Letters which have been developed for the Model Agreements.
Ask a Question/Feedback
Tell us about your favourite template letter or feel free to send in your questions or feedback to admin@pjva.ca
---
Social Events
A Halloween Pub Night was held on October 27th at The Unicorn Pub. It was a great turnout with 30+ members. The big turnout made for a great evening of conversation and catching up with members that people hadn't seen for awhile. The next Pub Night will be held in January 2017 because of the PJVA Christmas Social being held on December 1st coming up. Don't miss your chance to sign-up for this great event and come out to network with your fellow members. It will be held again at The Calgary Petroleum Club be sure to sign up here.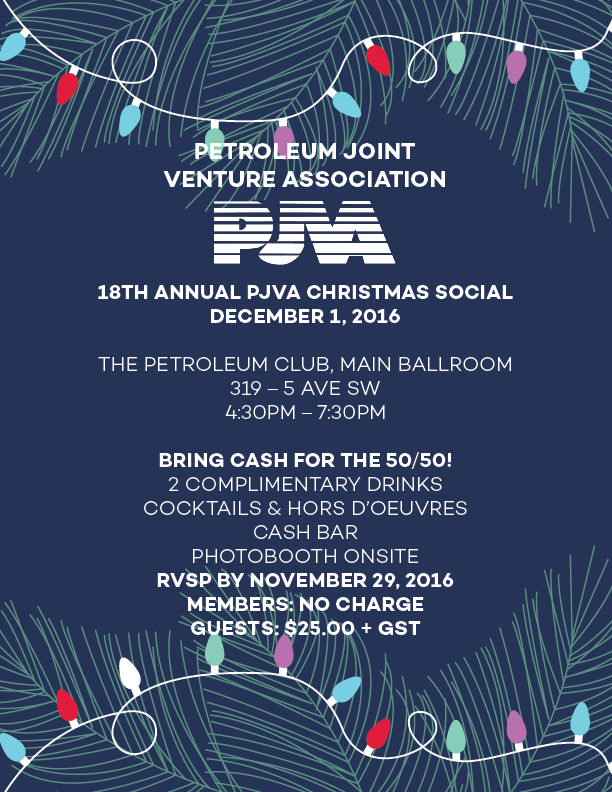 ---
The Court Interprets Affiliate Exemptions in a Right of First Refusal
The following article was prepared by Ashley Weldon, a lawyer with Burnet, Duckworth & Palmer LLP Law Firm and a PJVA Board member. The article was first published in BD&P's Energy Newsletter, November 2016 at www.bdplaw.com/energy/publications.
Background
In Northrock Resources v. ExxonMobil Canada Energy1, ("Northrock v Exxon") the Saskatchewan Court considered the application of rights of first refusal ("ROFR") clauses and affiliate exemptions in the context of the sale of oil and gas assets. Northrock Resources ("Northrock") and ExxonMobil Canada Energy ("Exxon") were parties to two sets of non–CAPL operating agreements covering certain oil and gas assets in the Battrum and Cantuar areas of Saskatchewan ("B&C Interests"). Both sets of agreements contained ROFRs with certain exemptions, including transfers to an affiliate of a party. Specifically, the ROFR clauses prevented a party from disposing all or a part of its interest under the relevant operating agreement without giving the other party an opportunity to acquire the assets on the same terms as the prospective purchaser. However, an exemption to this provision permitted a party to transfer all or a portion of its interest to an affiliate of that party without complying with the ROFR provision.
In 2005, Exxon decided to divest itself of the B&C Interests using a bidding process. An offering memorandum in the data room expressed that Exxon was "interested in entertaining tax effective structures for the transaction(s)" and two transaction structures were possible; namely, a busted butterfly or an asset sale. The busted butterfly was a two-prong transaction whereby the B&C Interests would be transferred to wholly-owned subsidiaries (the "Exxon Subs") of Exxon and then the purchaser would buy the shares of the wholly-owned subsidiaries, obtaining control of the entities that owned the assets. This structure offered a significant tax advantage to Exxon. Conversely, under the asset sale, the B&C Interests and all of the associated tax pools would be transferred directly from Exxon to the purchaser or its nominee, providing more of a tax advantage for most purchasers.
Accordingly, most prospective purchasers offered less cash consideration under the busted butterfly structure. However, Crescent Point General Partner Corp. ("Crescent Point") did not discount its offer as Crescent Point was a specified investment flow-through trust and had no ability to make use of any tax benefit from the tax pools to be transferred with the assets. Accordingly, Crescent Point's bid was the same whether by asset sale or busted butterfly, with a preference for a busted butterfly, which was Exxon's stated preference.
After two rounds of bids, Crescent Point was selected as the successful bidder on the basis of the busted butterfly structure. The deal closed in 2006 and Northrock was advised of the transfer from Exxon to the Exxon Subs on the basis of the affiliate exception. However, no ROFR notices were issued on the sale of the shares of the Exxon Subs to Crescent Point. Northrock subsequently initiated a claim against Exxon, Exxon Subs and Crescent Point, raising many issues including breach of contract and breach of the duty of good faith. The foundation of Northrock's claims was that Exxon's transfer of its interests to the Exxon Subs and the subsequent sale of the shares of the Exxon subs from Exxon to Crescent Point were in fact a single transaction – a sale of the interests from Exxon to Crescent Point structured to avoid Northrock's ROFRs.
Breach of Contract
In addressing the claim for breach of contract, the Court found that there was no ambiguity about the meaning of the ROFR provisions. Rather, both ROFRs provided for exceptions for transfers to affiliates and the Exxon Subs fell within the definition of "affiliate". Further, neither ROFR provisions were triggered by the sale of the shares of the owner of an interest. The Court noted that the parties were sophisticated actors in the oil industry and they did not bargain to include provisions that would trigger a ROFR in this circumstance:
"[…] the parties to the agreements did not intend that every circumstances of a party divesting itself of an interest would trigger a ROFR. In negotiating a ROFR provision they chose which divestitures would be singled out for a restriction on a right of a party to deal with its own property."2
The Court concluded that the transaction did not trigger the ROFR provisions of either operating agreement and Exxon did not breach its agreement with Northrock by failing to provide ROFR notices.
Duty of Good Faith
On the issue of the duty of good faith, the Court made reference to the Supreme Court of Canada's decision in Bhasin v. Hrynew3, which recognized a general duty of honest contractual performance. The Court also reviewed other leading cases regarding the duty of good faith and ROFRs, including GATX Corp. v. Hawker Siddeley Canada Inc.4, Glimmer Resources Inc. v. Exall Resources Ltd.5 and Chase Manhattan Bank of Canada v. Sunoma Energy Corp6. After reviewing these cases, the Court found that a breach of a duty of good faith could be established where a party is shown to have lied or misled, thereby breaching the duty of honest performance. Further, such a breach may be established:
"[…] where a party is shown to have structured a transaction for the purpose of avoiding a ROFR. If, on the other hand, a structure was chosen for reasons other than to avoid a ROFR, then the choice of that structure does not constitute a breach of the duty of good faith."7
The Court found that in this case:
"[t]he defendants did not lie. The defendants did not mislead. The defendants did not use the busted butterfly structure for the purpose of avoiding the ROFRs. Rather, they used it for other legitimate purposes, albeit recognizing that it would have (in their view) the side effect of not triggering ROFR notices […]"8
Lastly, in dismissing Northrock's claim for inducing breach of contract and conspiracy, the Court found that the predominant purpose of Exxon and the Exxon Subs was not to cause injury but rather to achieve beneficial tax results and the predominant purpose of Crescent Point was to be the successful bidder. Accordingly, the conduct of the defendants was found not to be unlawful and the claim for conspiracy and breach of contract both failed.
Implications
This case provides some guidance from the Saskatchewan Court as to whether a ROFR obligation is triggered in the context of a busted butterfly transaction where there is an affiliate exemption. The fact that there was ultimately a change of control of the ownership of the assets did not itself constitute a breach of the ROFR provisions. Rather, if parties would like a different outcome, they should provide that a ROFR is triggered on a change of control of a party. This case reaffirms the findings in the earlier leading cases; namely, there is no breach of the duty of good faith if the chosen structure of the transaction avoids a ROFR, as long as avoiding the ROFR was not the purpose of that particular structure. However, because the Court did not have to go any further, this case does not address what the outcome would have been had the avoidance of a ROFR been a contributing factor in choosing the structure of the transaction. The answer as to whether that would have amounted to a breach of duty of good faith has been left to another day.
1 2016 SKQB188.
2 Ibid at para. 54.
3 2014 SCC 71.
4 (1996), 27 BLR (2d) 251 (Ont. Ct. J.).
5 (1997), 35 BLR (2d) 297 (Ont. Ct. J.).
6 2002 ABCA 286, 317 AR 308.
7 Northrock v Exxon, supra note 1 at para. 66-67.
8 Ibid at para. 104.

---
Upcoming Events
November 23, 2016 – November PJVA/GPAC Joint Luncheon
November 30, 2016 – Early Morning Discussion
December 1, 2016 – 18th Annual Christmas Social
February 8, 2017 – PJVA/PASC/CAPPA Joint Course
---
Social Media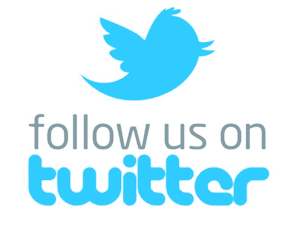 @PJVA
PJVA was incorporated in 1985 to represent individuals and organizations involved in petroleum joint ventures. JVViews is published to keep members informed about upcoming PJVA and industry events, courses and seminars offered and/or sponsored by PJVA and current projects being facilitated by the Association.